Tuesday, December 8, 2020 16:18 PM (GMT + 7)
(Sports news, behind the scenes) Human Rights Watch calls on sports regulators to consider human rights abuses in examining the sex of female athletes.
Caster Semenya, a South African female athlete, is an average distance runner known worldwide, because she has the same body as a man. After Caster Semenya's victory at the 2009 World Championship, it was announced that she had been sexually tested. Semenya was withdrawn from the international competition until July 6, 2010, when the International Association of Athletics Federation (IAAF) allowed her to return.
Caster Semenya (yellow shirt) has higher levels of testosterone than female athletes, but she is not a male
In 2019, new IAAF regulations go into effect prohibiting women like Semenya from participating in athletics events running 400 meters, 800 meters, and 1500 meters, unless they take drugs to lower testosterone levels. There have been many waves, protests to reclaim justice for South African athletes, but the decision of the IAAF is very clear.
Becoming a name for the IAAF to "headache" when introducing a new limit for female athletes, Semenya was honored as one of the 100 most influential people of 2019 by Time magazine. Semenya became the topic of discussion, but she was even more fortunate than Annet Negesa, the average Ugandan female athlete.
In an article on the site The 19th Empowers titled "Violating the human rights to check the sex of female athletes", Annet Negesa who had to break up sports after being sexually examined told all the truth. Having won 2 gold medals in the 2011 African Young Athletics Championship, won the 2010 world bronze medal, but the 28-year-old athlete's career ended quickly.
The Annet Negesa is believed to be intergendered, belonging to a group with sexual atypical tendencies, especially abnormalities of both external genitals and internal reproductive organs (with external female genitals and internal organs like men's), making gender ambiguous
Suspecting that she is a male and female athlete, Negesa has undergone many doping and gender tests, and it is concluded that this athlete has a higher level of testosterone in the body than normal. Under the provisions of the International Association of Athletics Federation, she had to lower her testosterone levels to compete with her female colleagues.
In July 2012, Negesa prepared to compete at the London Olympics, her manager said that her testosterone levels were too high to be able to attend the Olympics. The Association of International Athletics Confederation (now World Athletics Federation) requires Negesa to go to France and see a doctor if she wants to continue playing.
Later that year, Negesa went to Nice (France) to undergo a medical examination and a doctor instructed her to operate in Kampala. According to a Human Rights Watch report, a local sports official here brought her to an appointment, where the doctor told her they would perform "a simple surgery, like an injection." .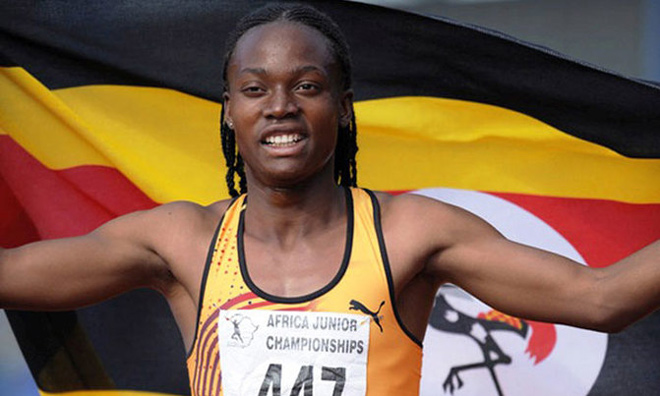 Annet Negesa after undergoing surgery "biological castration" broke up sports career
A few hours later, Negesa says she woke up with scars on her stomach and a discharge paper. Doctors have had gonadectomy surgery to remove the inner testicles, a procedure often performed on people of the opposite sex to stop the production of sex cells, according to the report.
Negesa later said that the surgery was misdirected. Insufficient medical attention and the physical and mental damage following surgery ended her sporting career. Unable to regain strength, Negesa lost her college scholarship. Her manager quit her job in 2016. She applied for asylum in Germany, where the 28-year-old girl lives.
Source: http: //danviet.vn/sung-so-nha-vo-dich-dien-kinh-bi-thien-sinh-hoc-phai-giai-nghe-502020812161916 …Source: http://danviet.vn/sung-so-nha-vo-dich-dien-kinh-bi-thien-sinh-hoc-phai-giai-nghe-50202081216191656.htm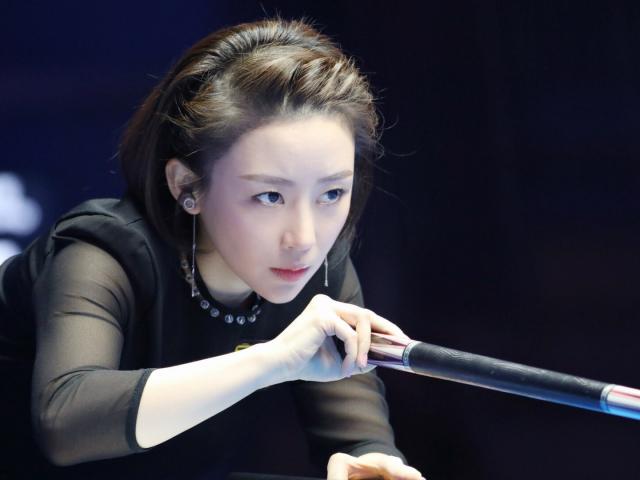 (Sports news, billiard news) Player Phan Hieu Dinh revealed the main reason why she could not have a boyfriend even though she was 37 years old.
.