Freestyle skier Eileen Gu is the prominent name of the Chinese sports delegation at the 2022 Winter Olympics. The girl with two American-Chinese bloodlines represents the new strategy of Chinese sports in the international arena.

Challenge of 'snow princess' Eileen Gu
Eileen Gu, whose Chinese name is Coc Ai Lang, is the name that is causing fever at the 2022 Winter Olympics with a gold medal for the Chinese sports team. Female skier Eileen Gu has a Chinese mother and an American father. She grew up and developed a sports career in the US but has chosen to represent China in international tournaments since 2015.
The above decision has made Eileen Gu the center of criticism of the American people. "This was an extremely difficult decision for me. I am proud of my Chinese roots and also proud of my American upbringing," she wrote on social media at the time.
Returning to China, Eileen Gu is a familiar name to the public of the most populous country in the world. Eileen Gu posters can be easily seen on major streets and magazine covers. She has always been the face of promotional videos before the 2022 Winter Olympics and has earned a lot of sponsorship contracts thanks to her modeling career.
Eileen Gu is not the only Chinese athlete born abroad. The 2022 Beijing Winter Olympics recorded an unprecedented number of athletes born abroad but choosing to compete for the Chinese team, the largest being from North America. In the men's hockey team, only 6/25 players were born and raised in China. This is an unprecedented strategy for sports in this country.
According to Susan Brownell, an expert on Chinese sports at the University of Missouri-St, nationality switching in sports is quite common around the world but relatively unknown in China, a country whose origins The rules of naturalization are very strict. Among these, there are athletes who do not have any ties to China.
Eileen Gu is a symbol of Chinese sports' strategy to attract Chinese talent worldwide. However, she also faces many challenges when standing between two countries with complicated relationships like the US and China. If you follow what's going on on Weibo, Eileen Gu is "lucky" to be loved because she brings glory and can speak Chinese. Zhu Yi was not so lucky.
Chinese-Canadian figure skater Zhu Yi was severely criticized by Chinese public opinion for the incident of falling on the ice and finishing last on the rankings. On Weibo, the hashtag "Zhu Yi failed" gained 200 million views in just a few hours. Many people questioned why Zhu was chosen to join the team, while not being able to speak Chinese clearly?
Eileen Gu and Zhu Yi are only 1 year apart, both born in California. However, Gu captivated the public with his fluency in Chinese and knowledge of this age-old culture, while Zhu Yi competed against public skepticism.
Eileen Gu is popular in China but has faced criticism from the US side. Fox News has called the female athlete "the ungrateful child of America", a phrase that is not difficult to catch under each of the 18-year-old's social media posts.
"It's funny to see you bring your successes in the US to play in China and not represent where you were born and raised," one sarcastic comment below Eileen's Instagram post. Gu right before the Winter Olympics.
After all, Eileen Gu is trying to find a balance between the two bloodlines. On social media, she writes in both English and Chinese, posts photos from Shanghai to California, pokes fun at American audiences on Tik Tok, while still being the main character in Chinese-language documentaries in college. green. "When I'm in China, I'm Chinese. When I'm in America, I'm American," Gu said at the Lausanne 2020 Youth Winter Olympics.
Nationality and strategy of Chinese sports
China does not allow dual citizenship, which means that Eileen Gu is likely no longer a US citizen. However, Eileen Gu has also just applied to attend college under the Presidential Scholarship program, which is only open to US citizens. In addition, an Olympic article mentioned Eileen Gu's dual citizenship status.
These things make observers suspect that China has relaxed its regulations so that foreign-born athletes can hold dual citizenship. The purpose of this may be to help the Chinese team increase the number of Olympic medals. The case of Eileen Gu serves as a test case for Chinese sports leaders for their strategies to attract talent from overseas Chinese communities around the world.
Meanwhile, Chinese media do not want to mention the nationality of Eileen Gu. On the mass media, Eileen Gu appeared with the image of a young girl who had cherished the dream of representing China for a long time.
According to Xinhua News Agency, Eileen Gu said she often visits Beijing in the summer and watched the 2008 Beijing Olympics live from the stands. This young lady's favorite food is roasted duck and Beijing dumplings. On China Central Television, Eileen Gu also affirmed: "I have very deep roots from China. As soon as I knew the Winter Olympics would be held in Beijing, I wanted to represent Chinese sports. ".
With the success of the Winter Olympics, Eileen Gu will continue to become a name that attracts a lot of attention in the sports-loving community in China. The appearance of Eileen Gu is likely to pave the way for many "Chinese overseas" to represent China in the international arena. This is a strategy that will likely help Chinese sports continue to compete strongly with other sports powerhouses such as the US or Russia.
Source: https://tienphong.vn/cong-chua-tuyet-eileen-gu-va-chien-luoc-dac-biet-cua-trung-quoc-o-olympic-m…Source: https://tienphong.vn/cong-chua-tuyet-eileen-gu-va-chien-luoc-dac-biet-cua-trung-quoc-o-olympic-mua-dong-post1415002.tpo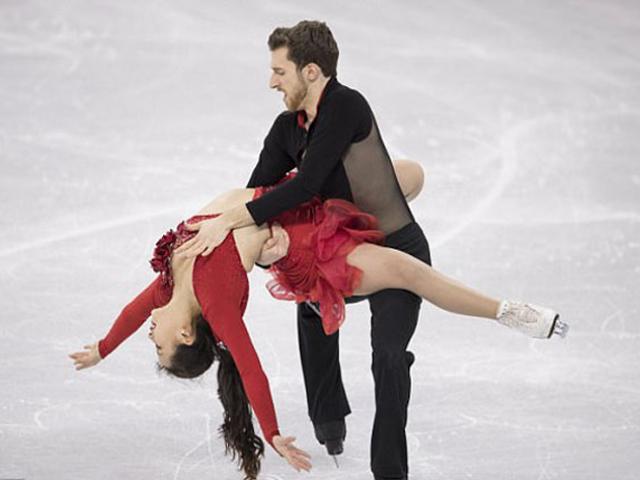 (Sports news, Olympic news) At the Winter Olympics, there were many female athletes who fell into shame because of "anti-master" clothes.
.