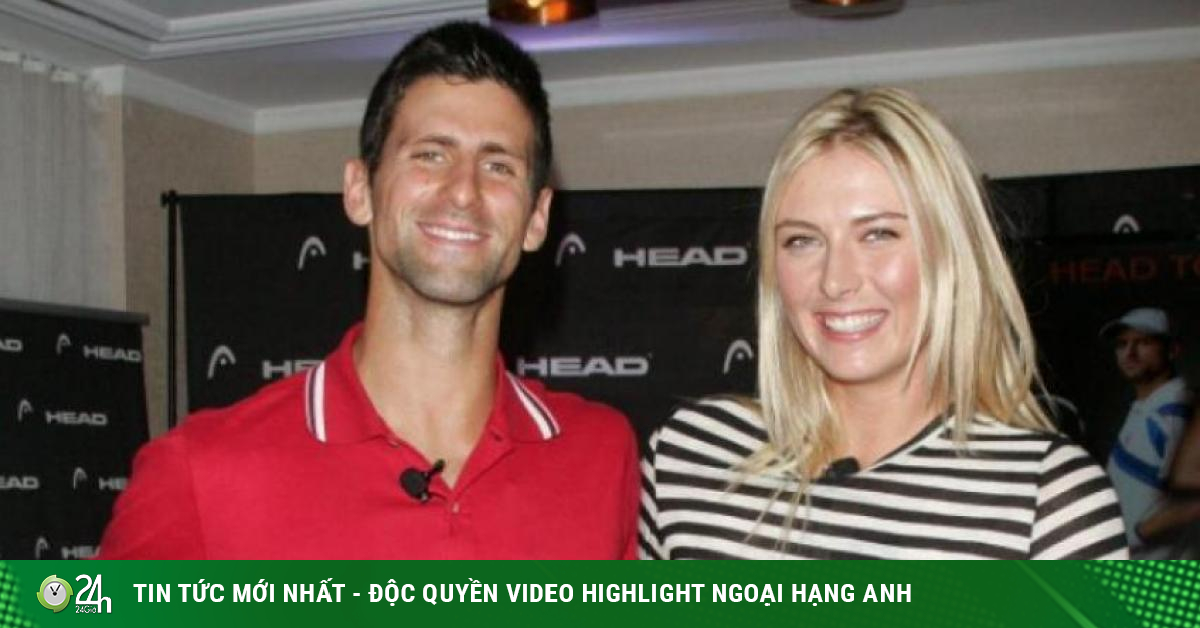 (Sports News, Tennis News) Weekly tennis news from July 26 to August 1: Novak Djokovic is praised by a colleague for being more approachable than two great rivals Rafael Nadal and Roger Federer. Meanwhile, Maria Sharapova was happy when she soon regained her slim figure 1 month after giving birth to her first son.

Djokovic is more open than Nadal – Federer
Video Novak Djokovic defeated Nick Kyrgios in this year's Wimbledon final: Among the three famous stars of contemporary men's tennis, Novak Djokovic often does not receive much sympathy from fans compared to Roger Federer and Rafael Nadal. However, in a recent interview with Tennis World USA, Francisco Cerundolo, the young talent of Argentine tennis, praised Djokovic as a genius and the most open-minded of the "Big 3". .
Cerundolo (small photo) praises Djokovic more open than Nadal and Federer
The tennis player who is ranked 24 in the world said: "Compared to his colleagues, Djokovic is a genius. He is also the most open-minded of the "Big 3″ compared to Nadal and Federer."
Meanwhile, Djokovic has just received the support of Robert. F. Kennedy (grandson of the late US President John F. Kennedy) when this man thinks that Nole should be allowed by the government of current US President Joe Biden to attend the US Open 2022, even though he has not been vaccinated against Covid- 19.
On his personal Twitter page on July 28, Robert. F. Kennedy shared a web link to a petition by many people asking the Biden government to allow Nole to participate in the upcoming US Open.
Along with that, Robert. F. Kennedy tweeted: "In short, Djokovic poses no risk to public health. His participation at the US Open is good for the matches and he doesn't need to break his rules to compete here. US Open is ready for Djokovic to play. Don't let the autocracy stop him."
Sharapova excitedly shows off her beautiful body after giving birth
On July 30, on her personal Instagram page, which attracted more than 4.4 million subscribers, Maria Sharapova posted a video clip when she worked hard in the gym to quickly get in shape. after birth.
Sharapova worked hard at the gym and soon regained her slim figure
"Russian Doll" wrote: "Today marks 4 weeks since giving birth and 2 weeks since I started moving my body again. I don't think my body has ever felt as weak as the day after giving birth so even with these movements I feel like I've come a long way. Try not to rush yourself, but I'll let you know how it goes."
Previously, "Russian Doll" gave birth to her first son, Theodore, on July 1 of this year. This boy is the "common blood" between her and her fiancé, British millionaire Alexander Gilkes.
Sharapova and Gilkes happily welcomed their first son, Theodore, who was born early last month
Famous tennis coach banned from practice for 12 years for match-fixing
The International Tennis Integrity Agency (ITIA) has imposed a 12-year ban on Dutch tennis coach Max Wenders. The punishment was announced after Wenders admitted to multiple allegations of match-fixing tennis matches, destroying evidence requested by authorities and failing to report violations.
Tennis coach Max Wenders (circled in red) severely punished for match-fixing
Wenders must pay a fine of $12,000 and be banned from practicing, competing or attending any tennis event authorized by the sport's governing bodies for a period of 12 years from the date of the disciplinary decision. (April 28, 2021).
Dreaming of winning the Citi Open for the second time, Kyrgios has a hard time
Citi Open (also known as Washington Open) is one of 13 tournaments under the ATP 500 system that takes place annually in Washington DC (USA).
This year's pre-US Open hard court tournament will take place from August 1-7, attracting many talented players such as Andrey Rublev, Taylor Fritz, Nick Kyrgios, Andy Murray, Hubert Hurkacz, Denis Shapovalov, Reilly Opelka or Grigor Dimitrov…
Nick Kyrgios won the City Open 3 years ago
Notably, "bad boy" Kyrgios won the 2019 Citi Open, but this year, he fell into a rather difficult bracket. The new Wimbledon runner-up Kyrgios will start at the Citi Open 2022 against the US host Marcos Giron in the first round.
Then, the formidable opponents he could face are 4th seed Opelka (3rd round), 8th seed Botic van de Zandschulp or 10th seed Frances Tiafoe (quarterfinals), 2nd seed Hurkacz or seed 5th seed Dimitrov (semi-finalist), 1st seed Rublev or 3rd seed Fritz (final).
Former world No. 1 Barty is officially married
Last Saturday (July 30), Ashleigh Barty posted on her Instagram page a wedding photo between her and "husband" Garry Kissick with the caption "Husband and wife" after the couple got engaged last year. Before that, Barty once climbed to the top of the world No. 1 female tennis player, won the Australian Open in February this year at home, but only a month later, she suddenly said her early retirement.
Ashleigh Barty and Garry Kissick's happy wedding photo
Source: https://tcdulichtphcm.vn/the-thao/sharapova-giu-dang-dep-sau-sinh-djokovic-coi-mo-hon-nadal-fede…Source: https://tcdulichtphcm.vn/the-thao/sharapova-giu-dang-dep-sau-sinh-djokovic-coi-mo-hon-nadal-federer-tennis-24/7-c28a36057.html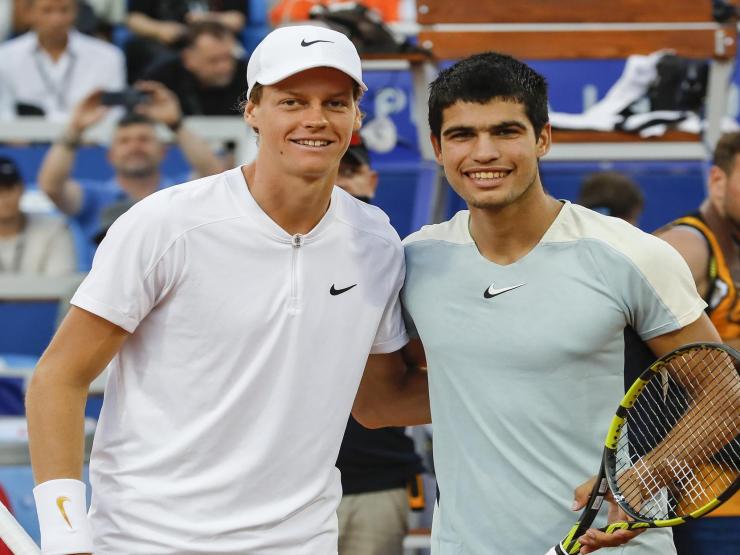 (Sports News, Tennis News) Carlos Alcaraz seemed to have secured the ATP 250 title in Umag (Croatia) when he won dramatically in the first set, but Jannik Sinner then played explosively to reverse…
According to Dang Duc (General) (Ho Chi Minh City Tourism Magazine)
.