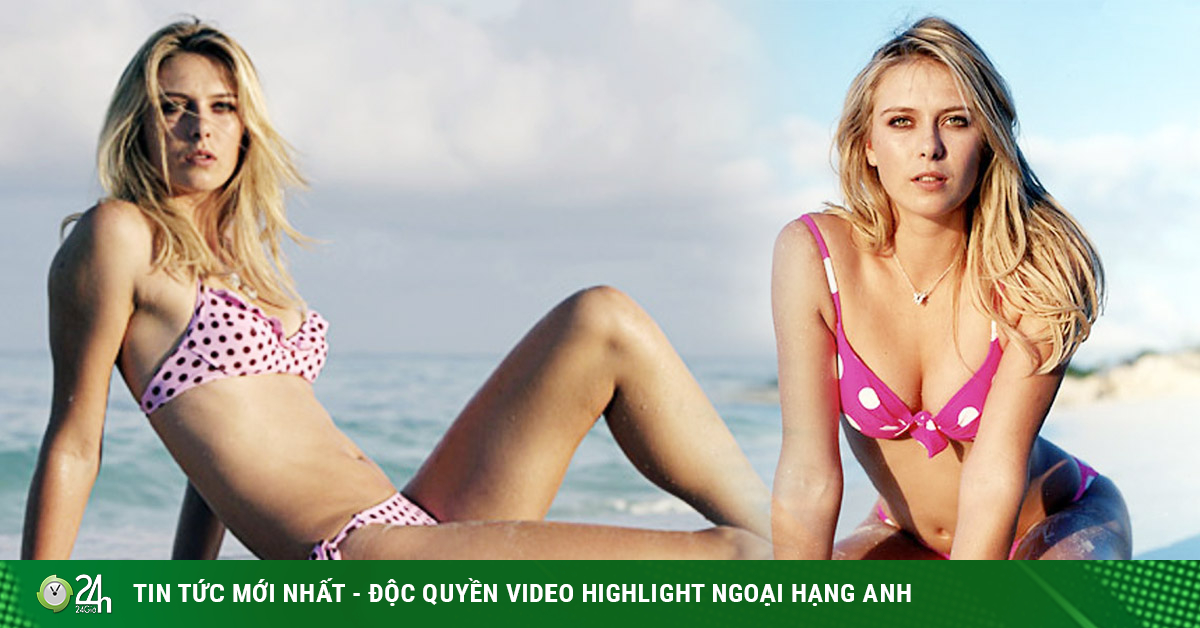 (Sports news, tennis beauties) After retiring, Maria Sharapova is very successful on her business path.

Retirement is a foreign concept for Maria Sharapova, although the beautiful Russian tennis player did it last year, when she announced her retirement from professional tennis after 19 years of playing.
"It's a terrible word. It makes me feel a lot older," Sharapova said with a laugh in a recent interview with Forbes' Chief Content Officer Randall Lane during the Forbes Under 30 Summit in Detroit (USA).
Sharapova is not only a champion but also a successful businessman
After announcing her retirement from tennis, Sharapova became an entrepreneur and investor. The five-time Grand Slam champion has earned $325 million before taxes during his playing career. In 2012, she used her fame to found the sugarpova candy company. She also invests in companies like Tonal, Therabody, Supergoop and Rove Furniture.
"I have always been considered a tennis player. I just don't want to be defined by something, and even though I know I'm good at the sport, I feel like I have more to offer," Sharapova said.
And Sharapova's vision was right. "Russian Doll" started playing tennis at the age of 4 and came to the US at the age of 7, bursting to international fame after defeating Serena Williams at Wimbledon in 2004 at the age of 17.
That opened up a bunch of new opportunities for Sharapova, and she quickly took advantage, signing contracts with a series of big brands such as Tag Heuer, Canon, Motorola, Colgate-Palmolive, in addition to getting a decent increase in contract fees. big with the sports brand Nike.
Sharapova revealed that at the time, she barely understood the details of the contract negotiations with the brands, but she saw it as a learning opportunity for the business. Former No. 1 in the world shared: "That's my MBA (bachelor's degree in business administration)".
Sharapova's business path
In 2012, Sharapova seized the opportunity by launching her own Sugarpova, an all-natural premium candy line. Between the choice of becoming a professional athlete and creating a brand of candy to sell in the US, Sharapova combined the two perfectly.
Sharapova is one of the most beautiful female tennis players of all time
"I don't really have a vision for it. I really don't understand where it will be in 5 to 10 years. But it's been a fascinating journey and I'm having a lot of fun along the way," Sharapova said.
Since then, Sharapova's portfolio has grown stronger and more targeted. In 2014, Sharapova invested in Supergoop, a sunscreen company with a mission to prevent skin cancer, when it had just five employees. Currently, Supergoop has hundreds of employees and hundreds of millions of dollars in revenue.
Sharapova joined Tonal, an at-home workout company, this year as an investor and growth strategy advisor. "Russian Doll" is also collaborating with Rove Furniture, an exclusively designed furniture line based on her collaboration with Nike, Tiffany and renowned architect and designer Frank Gehry.
In the future, Sharapova also plans to create products that support health and fitness. During her competitive years, she was a "guinea pig" for emerging athlete products, and that gave her expertise.
But now, when it comes to what to do next as an entrepreneur, Sharapova says: "It took me more than 15 years to get on the professional stage, so whatever I continue to do in the next chapter. According to this, it will all take time. I don't want to walk into the room and be the smartest person in the room because then I don't learn anything."
Hot pictures of Maria Sharapova:
Source: https://tcdulichtphcm.vn/the-thao/34bup-be34-sharapova-da-xinh-lai-giau-nu-hoang-bien-co-hoi-tha…Source: https://tcdulichtphcm.vn/the-thao/34bup-be34-sharapova-da-xinh-lai-giau-nu-hoang-bien-co-hoi-thanh-34vang34-c28a17602.html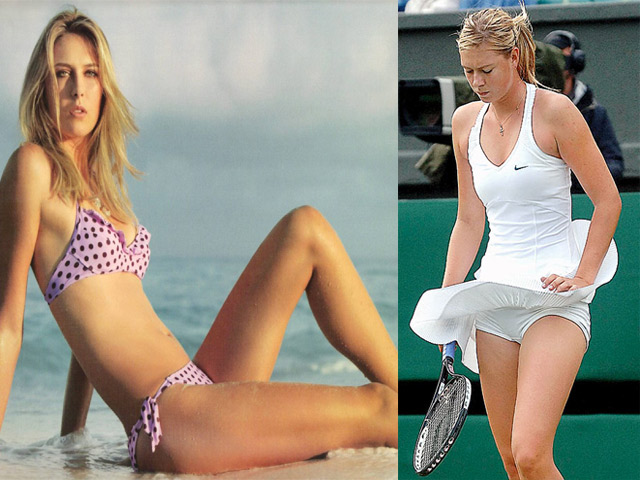 (Sports news – tennis news) Tennis player Maria Sharapova, although retired, is still the focus everywhere she appears. Beside…
According to Sy Anh (Ho Chi Minh City Tourism Magazine)
.