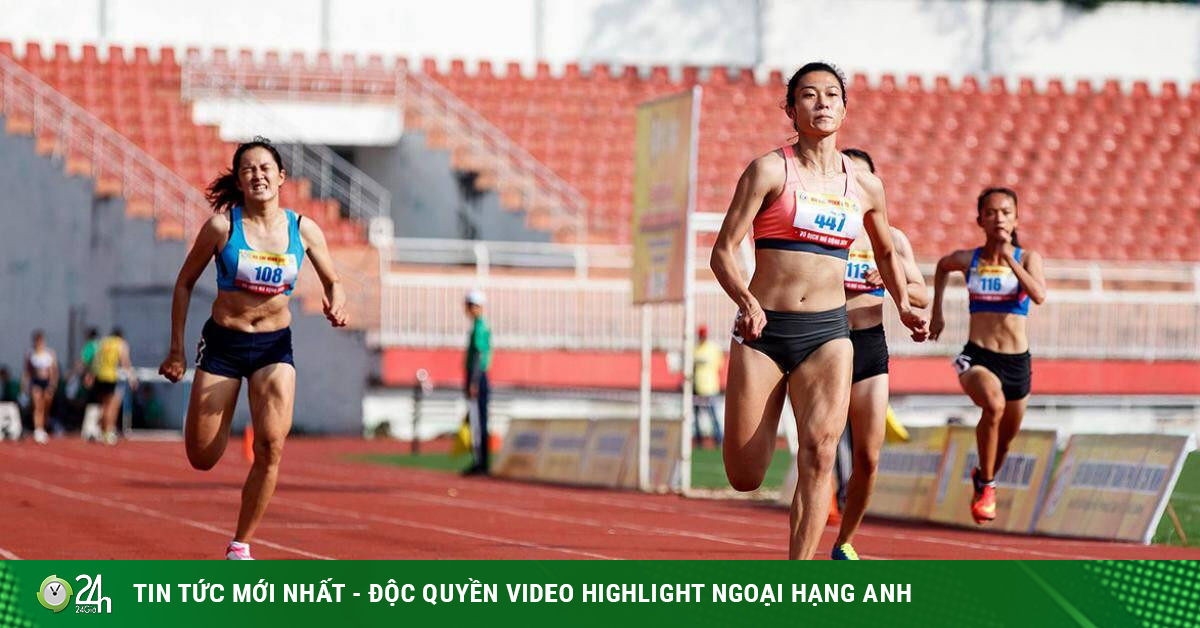 For many months, female national track and field team player Le Tu Chinh had to practice and compete in concentration.

Therefore, she longs for the feeling of returning to her family, especially during the approaching Tet holidays.
Le Tu Chinh is the hope of Vietnamese athletics at the 31st SEA Games
Near Tet, I still practice both morning and afternoon
At the end of the year, everyone arranges work and plans to reunite with family. However, for professional athletes, they cannot think about celebrating Tet when the training volume is still very large.
After a while, the reporter of Traffic Newspaper was able to contact the 30th SEA Games athletics champion (women's 100m) Le Tu Chinh because her training schedule was almost full all day with two mornings and afternoons. In the evening, she also took advantage of more physical training.
"The epidemic has made me not have the opportunity to compete internationally, and I have not been able to train abroad, so if I want to improve my performance, I must double my efforts. Seeing the bustling streets of the New Year atmosphere, I also miss home very much, for the past few months I have only focused on the team and could not return due to the requirements of epidemic prevention", Tu Chinh confided.
Chan run, born in 1997, added: "My family has 3 sisters, but both of them are married, only me and my father are left. Therefore, the closer to Tet, the more I look forward to going home."
That said, when asked about the Tet holiday schedule, the golden girl in athletics answered very innocently. "I don't know either, just keep practicing, when the team announces the break, I will arrange to go home with my father," Chinh said with excited eyes.
Then she shared, Tet this year is a sad New Year because she and her teammates cannot compete internationally. Throughout 2021, the only tournament she attended was the National Championship.
The domestic competition system inherently has limited bonuses. As for Tet bonuses, athletes have long been familiar with the symbolic scene.
"I lost money! (laugh). Fortunately, due to the epidemic, accommodation was concentrated all the time, so my salary saved a little. I will buy my father some new clothes, in addition, gifts for the three grandchildren with an apricot tree and some delicious food for the two sisters' families to gather together," Tu Chinh said.
It is known that the athlete's parents were born in 1997 and have gone their separate ways since she was a child. One-handed father raised three sisters to be human. Being used to not having a mother's care, since the two sisters got married, the father and son's small house became less and less bustling in the spring days.
"I still remember like in Tet 2020, both sisters were married, the house was only me and my father, the father and son kept going in and out, the feeling was so empty, indescribable. At that time, I just looked forward to the 4th so that the two sisters could come back to have a reunion meal," the female athlete confided.
Running from the 2nd of Tet
Because all year round, she competes and practices away from home, so Chinh said that on New Year's days, she just wants to stay at home, cook with her father, chat or go to pagodas and visit some relatives.
"Many young people like to go here and there, gather and have fun, but I don't. My Tet is only wrapped up in my family and loved ones."
Then she said, even though she was on New Year's break, she never neglected to practice maintaining her body.
"I only took a full break on the 30th and 1st of the Lunar New Year, the rest went to the field to run normally, if I rest for a long time, my legs will be stiff, when I practice again, it is difficult to keep up with the rhythm and I am also prone to injury. As a habit, every year on the 2nd of Tet, I "open" at the yard of District 8 and often also meet Ms. Huong (coach Nguyen Thi Thanh Huong) here even though the two girls do not meet."
Then, on the 3rd, Chinh will visit and wish Ms. Huong's family New Year.
"His father still believes that on the third day of Tet, teachers. This is also a rare opportunity for Chinh to send gratitude to her, who has always followed and guided me over the years. Of course, affection cannot be measured by a small gift or a few wishes, but I believe you know what position you have in my heart."
The year 2022 will also be very special for Tu Chinh, because after 2 years of almost no international competition, the two will attend the 31st SEA Games in May and the 2022 ASIAD in September.
In the short distance team, the girl born in 1997 is the number 1 hope of Vietnamese athletics. Chinh said that her goal is to successfully defend the gold medal in the women's 100m content and strive to win the gold medal in the women's 4x100m content at the SEA Games.
As for the Asian arena, she said she would try her best and did not dare to predict the results because of the extremely fierce competition.
"Many Asian countries have been naturalizing athletes from the Americas and Africa, their physical and physical background is very good, even superior, so it is difficult for Southeast Asian athletes to win. However, I still prepare and compete with the highest determination, "said the 25-year-old athlete.
Source: https://www.baogiothong.vn/nha-vo-dich-sea-games-tu-chinh-them-ve-nha-an-tet-cung-bo-d539991.ht…Source: https://www.baogiothong.vn/nha-vo-dich-sea-games-tu-chinh-them-ve-nha-an-tet-cung-bo-d539991.html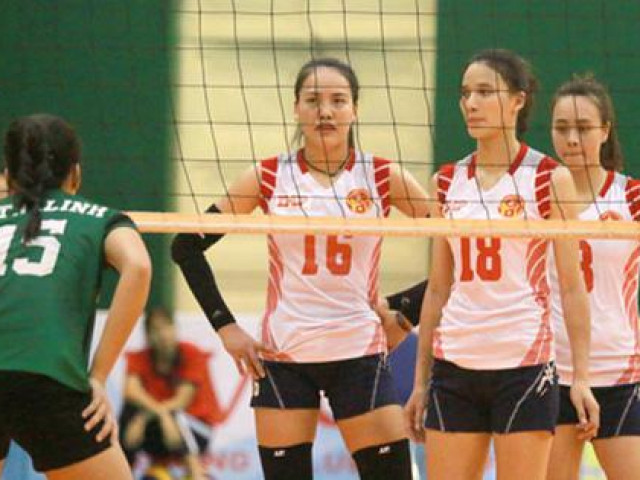 With the successful recruitment of many star players right from the beginning of 2022, the young Ninh Binh Doveco team has become the…
According to Thanh Ha (Traffic Newspaper)
.