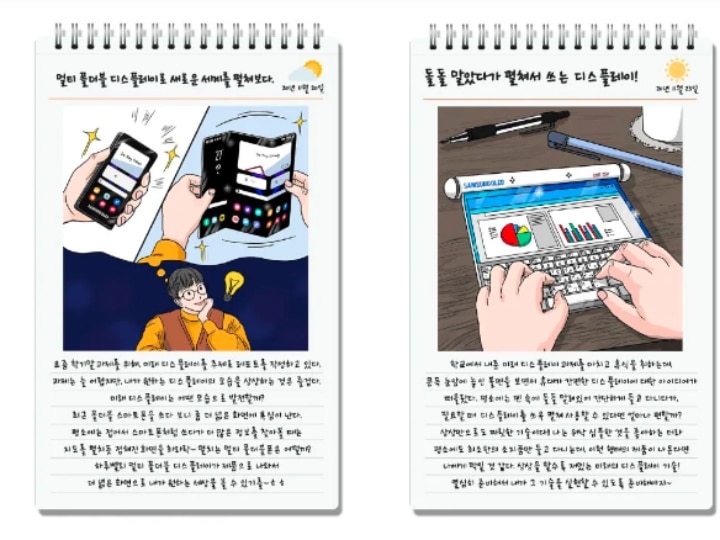 Recently Samsung has released some pictures. These pictures also reveal the future of foldable phones. The South Korean company has been developing foldable displays under the Samsung Display Division for a few years. Samsung also started its journey as a folding smartphone maker and shared some pictures of the Galaxy fold. Please tell that this smartphone can be converted into a 7.3-inch tablet. It is believed that the company can launch this smartphone in the markets till next year. This smartphone may be different from other smartphones.
Shared some pictures on korean blog
Samsung has informed about this smartphone by sharing some pictures on Korean blog. A three-part smartphone is visible in one of these pictures. This means that you can fold a smartphone three times. Looking at these pictures, it is known that the company will soon bring something new in the smartphone market. This smartphone has been expected to come by the year 2021.
Expected to be launched by next year
The company has not given detailed information about this smartphone. However, the company has definitely told about the look of this smartphone. If this smartphone is launched next year, people will definitely want to buy it. The photos clearly show how premium the look of this smartphone is. Also, it also looks classic. Let us tell you that the company keeps launching smartphones of different variants from time to time using technology.
read this also :-
Now chatting on Instagram will be even more fun, animated text feature is coming
Black Friday Offer: Sony's new WH-1000XM3 earbuds getting for just $ 168 in US, will be launched soon in India
.