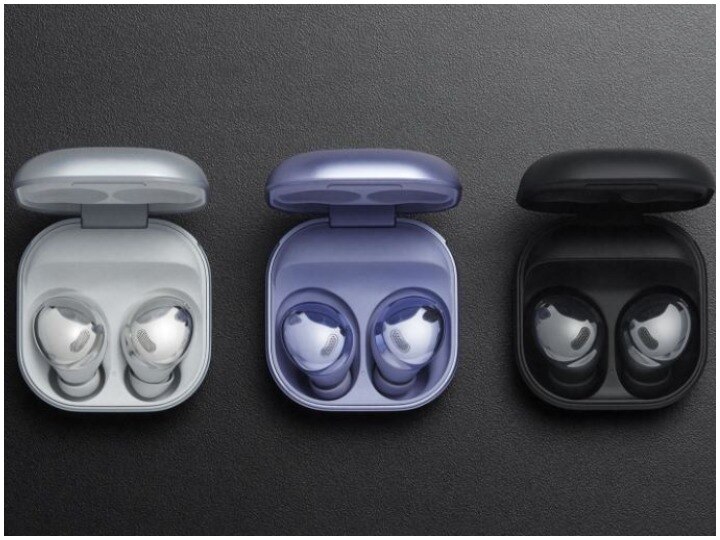 Nowadays, apart from the smartphone maker company phones are also focusing on headphones and buds. At the Samsung Galaxy Unpacked 2021 event on 14 January, Samsung launched the Galaxy S21, Galaxy S21 + and Galaxy S21 Ultra smartphones under the Galaxy 21 series. Along with this, Samsung also launched Galaxy Buds Pro.
Specifications of Samsung Galaxy Buds Pro
The charging cover and metallic design of Galaxy Buds Pro is very similar to Samsung's old earbuds. This reduces the space between earbuds and ears. Because of which there is no problem in wearing them. Two-way speaker is used in this bud. The company says that it has 11mm woofer for bass and 6.5mm for tweeter pitch. Active noise cancellation is also very good due to full covering of the ear. During the conversation, Galaxy Buds Pro will automatically increase the ambient sound and reduce the volume of the music. In such earbuds, this technology is very less. You will get three microphones and a voice pick-off unit, so that the voice is heard very well in front of voice and video calls.
The Galaxy Buds Pro uses wind shield technology. It has 360 audio Dolby Head Tracking technology. If you turn your head while watching a video on a Samsung phone or tablet, the video will stop automatically. Apart from this, this Buds will automatically switch to Samsung devices. A battery backup of 5 hours is available when noise canceling is turned on and an 8-hour battery will be available after turning off noise canceling.
The special thing is that in Samsung Galaxy Buds Pro, IPX7 has been rated for sweat and water. That is, it will withstand the sweat coming out in the workout. You can buy it in black, silver and purple colors. The price of Samsung Galaxy Buds Pro is Rs 15,990.
The design and features of Samsung Galaxy Buds Pro are very similar to Apple's AirPods Pro. In this case, you also have another option of Apple AirPods pro.
Apple AirPods Pro specifications and price
Noise cancellation feature has been given in Apple AirPods Pro. It can be connected to devices running iOS 13.2 or above. AirPods Pro has silicon eartips that fit the ears better. In this, you will also get a vent system so that there will be no pain in the ears for long wear. Apple AirPods Pro also has Adaptive EQ. After turning on the given transparency mode, you will also be able to hear the noise around.
H11 chip has been given in Apple AirPods Pro. Talking about the battery, it can give a backup of up to 5 hours. Along with this, you will also get voice activated Siri. You can play any music by calling Hey Siri from Siri. You will also get audio sharing feature in it. With this you can listen to many songs or watch movies simultaneously. Its price in India is Rs 24,900.
.