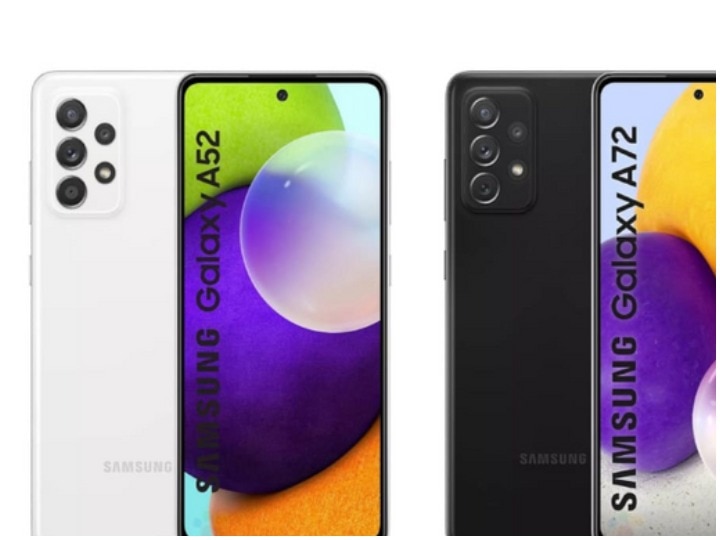 Samsung has launched two Galaxy A series smartphones Galaxy A52 and Galaxy A72 in India. Samsung has focused on bringing the flagship feature to its Galaxy A series phones this year. The company has upgraded to screens, cameras and the Galaxy ecosystem
Samsung Galaxy A52 specifications and price
The Samsung Galaxy A52 has a 6.5-inch Super Infinity-O display. The phone is equipped with an octa-core Qualcomm Snapdragon 720G processor. In addition, 128 GB internal storage is provided in it. It has a 4500 mAh battery.
It has a quad camera setup, whose primary camera is 64 megapixels, 12 megapixel ultraviolet lens, 5 megapixel depth sensor and 5 megapixel macro lens. The price of 6 GB RAM and 128 GB internal storage of this Samsung phone is 26,499.
Oppo F19 Pro will compete with
Samsung Galaxy A52 will compete. Oppo F19 Pro has a 6.4-inch AMOLED display, which has a resolution of 2400 x 1800 pixels. Its display has been protected by Gorilla Glass. The phone is equipped with MediaTek Helio P95 SoC processor. The phone works on Android 11 operating system. It has 8GB RAM and 128GB internal storage, which you can increase up to 256 GB with the help of MicroSD card. The price of the phone is 21,490 rupees.
Samsung Galaxy A72 specifications and price
It has a 6.7-inch Full HD + Super Amoled Infinity-O display that supports a 90Hz refresh rate. This smartphone is equipped with Snapdragon 720G processor. It has 8 GB RAM. There is an option of up to 256 GB storage.
It can be given a quad rear camera setup, which has a 12-megapixel wide-angle lens with a 64-megapixel primary camera, a 5-megapixel macro lens, and an 8-megapixel telephoto camera. For power, the phone has a 5000mAh battery which supports 25W charging. Its 8 GB RAM and 128 GB storage variants cost Rs 34,999.
OnePlus Nord is in competition
The competition of Samsung Galaxy A72 will be OnePlus Nord. In OnePlus Nord, the company has given a 6.4-inch full HD AMOLED display. The company has given protection of Gorilla Glass 5 in the smartphone. The smartphone comes with Qualcomm's latest Snapdragon 765 processor. Also, the Andréon 620 GPU has been given in the Nord. Its 12GB RAM and 256GB storage variants are priced at 29,999. A 4115mAh battery has been used to power the smartphone.
Also read
Up to 1GB of data every day, these are the best recharge plans of Airtel, Jio and Vodafone
If the budget is low, then buy this powerful smartphone for 8,000 rupees
.