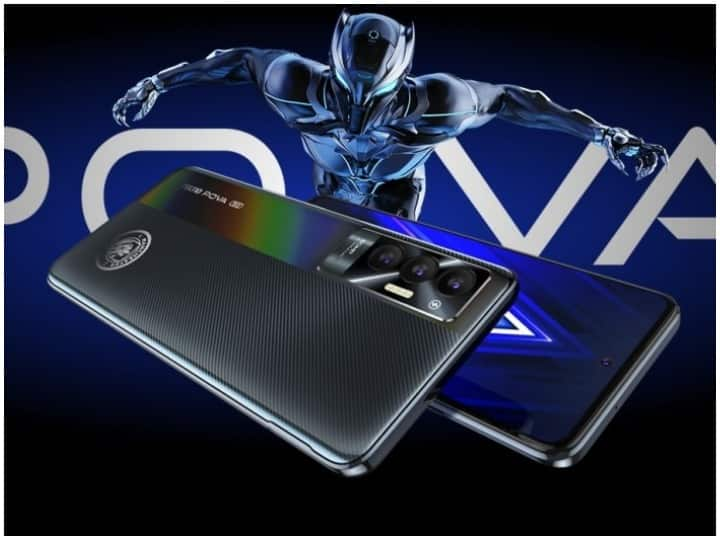 If you are planning to get a new smartphone, then we are telling you about a good offer here. That's how you can buy a 29000 rupees phone for only 4099 rupees. Let us tell you that this is a powerful phone in which up to 11 GB of RAM has been given. It has 8 GB of physical memory and up to 3 GB of virtual memory. At the same time, 128 GB of internal memory has been given in it. Which can be expanded up to 512 GB with microSD card. Tecno Pova 5G has a 6.9-inch display. For the good performance of the phone, MediaTek Dimension 900 processor has been given in it. The phone works on Android 11 base HIOS 8.0.
Triple rear camera has been given in the phone for photography. The primary camera in the phone is 50 megapixels, the second camera is 2 megapixels, an AI lens has been given. At the same time, a 16-megapixel camera with dual LED flash has been given in the front of the phone. To give power to the phone, a 6000mAh battery has been given in it. At the same time, it supports 18W fast charging.
The company also claims that the 5G enabled smartphone supports 11 bands. Tecno Pova 5G comes with Panther Game Engine 2.0 which promises to offer powerful and dynamic game performance by reducing heat, frame loss rate and power consumption. The battery given in the phone supports fast charging.
offers and prices
Its price is Rs 28999. On which a cash discount of Rs 10000 is being given. After the discount, its price drops to Rs 18999. At the same time, an exchange offer of up to Rs 14900 is being given on this smartphone. Meaning you can get a discount of up to Rs 14900 for your old phone. Which phone will get a discount of how much rupees, it depends on the condition and model of the phone. If you get the full exchange offer, then you will get this phone for only Rs 4099. This phone can be bought from Amazon.
Also read: How To Login To Instagram With Facebook Login ID Password, Know The Complete Method

Read also: There is an amazing feature hidden in Facebook, like this in minutes, know where your account is logged in
,