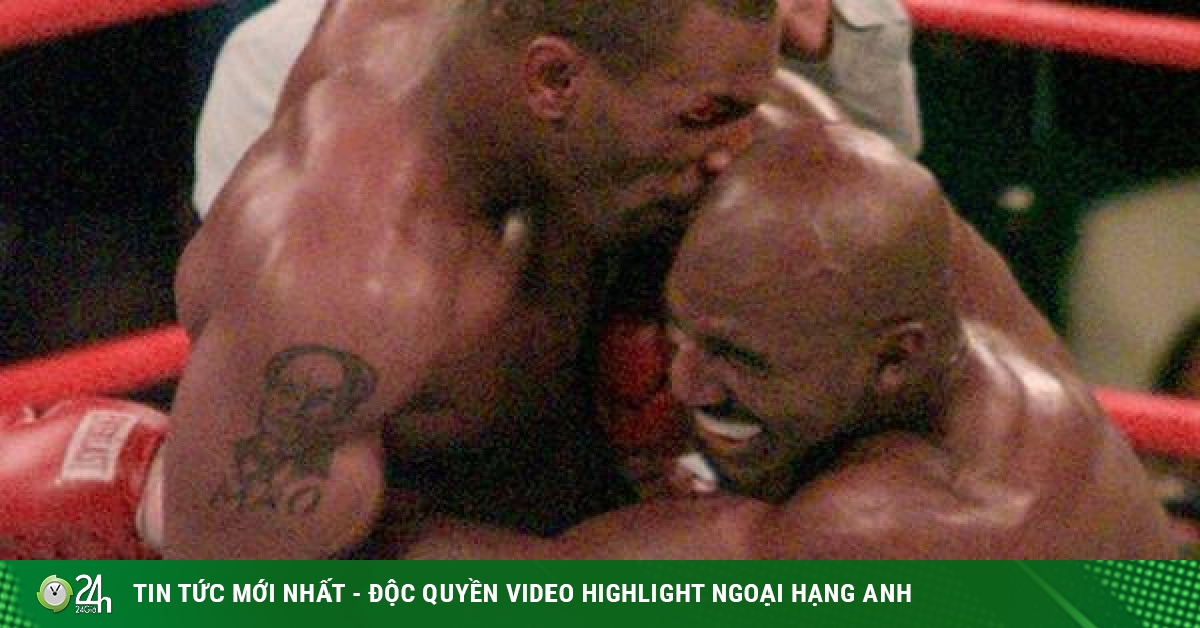 June 28, 1997 entered the history of boxing as well as global sports. That day in Las Vegas, the most feared boxer of the 20th century Mike Tyson shocked the world by biting Evander Holyfield's ear. After a quarter of a century, the question is still there, why did he do it?

"I bit Evander Holyfield. It was the worst night of my life and I'm here to apologize to all of you. I was afraid of losing. And that crazy act was done because I had no other way to win," Mike Tyson said at a press conference at the MGM Grand, two days after performing the infamous ear-bite.
However, as Mike Steel himself admits in his autobiography, those words were written by someone else and he just read like a machine, even feeling embarrassed when each word came out. To be honest, torment sometimes crossed Tyson's mind. But immediately, he himself wondered why regret it when that was his nature.
For a long time no one could beat Tyson. He is simply an invincible monster. Punches, especially hook punches, are executed at lightning speed and are more destructive than bombs. In becoming the first heavyweight champion to hold all three of the WBA, WBC and IBF belts simultaneously (he's the only one to unify them so far), Mike Steel won all 37 of his professional fights with The direct knock-out rate is 89%.
Mike Tyson and Evander Holyfield during a match on June 28, 1997 at the MGM Grand, Las Vegas. (Image: Getty Images)
But then Tyson struggled with drug addiction, depression and went to jail because he couldn't control himself. The passion for boxing is still there but not too much and the failures in the ring gradually appear. In a desperate attempt to return to the top, Tyson fought with Holyfield. He lost the match in 1996 and a year later, decided to fight again because he was bitter with the opponent's headbutts.
On the fateful day of June 28, 1997, both sides fought at the MGM Grand, Las Vegas. Tyson got off to a good start, but it wasn't long before he realized headbutting was Holyfield's tactic. On one of those occasions, Tyson suffered a tear in his eye. Holyfield later revealed that he followed his mother's advice. She didn't like boxing but could see people, so she told her son that Tyson was the type of person who couldn't stand pressure, panicked and collapsed easily.
She was right. The injury caused Tyson to lose his reason and the headshots made his anger explode. The intention to bite off Holyfield's ear was formed. And Tyson did. The first time he got 2 points deducted. On the second time, he used his teeth to tear off a piece of meat and spray it on the ground. Holyfield was judged the winner, received the WBC championship belt and $35 million in prize money.
Holyfield is in pain after Tyson's infamous ear bite. (Image: Getty Images)
Tyson was born into a broken family, raised in a toxic environment. In the house with no water and no fireplace, there were constant quarrels and fights between his mother and her lover. Step outside, surrounded by criminals, drugs and chases with M1 rifles in Brownsville, Brooklyn.
All shape a rebellious, instinctive and disobedient Steel Mike. It made him a powerful fighter in the ring, but also brought him down the black mud, tasting the bitterness of defeat, addiction and debt. Concluding his life, Tyson said, "I have come, conquered, and conquered, thrown back to the starting point".
Surprisingly, Holyfield, his victim on the night of the curse on June 28, 1997, was no better. Holyfield lost his entire fortune to casinos, lavish shopping habits and failed investments. To pay off the debt, he had to sell his awards, championship belts and commemorative rings, then regret that day he did not keep the ear piece that was severed by Tyson, because if he auctioned it, it would collect quite a lot. money.
Source: https://tienphong.vn/tron-1-4-the-ky-va-su-that-dang-sau-cu-can-tai-king-dien-cua-mike-tyson-voi…Source: https://tienphong.vn/tron-1-4-the-ky-va-su-that-dang-sau-cu-can-tai-king-dien-cua-mike-tyson-voi-holyfield- post1449438.tpo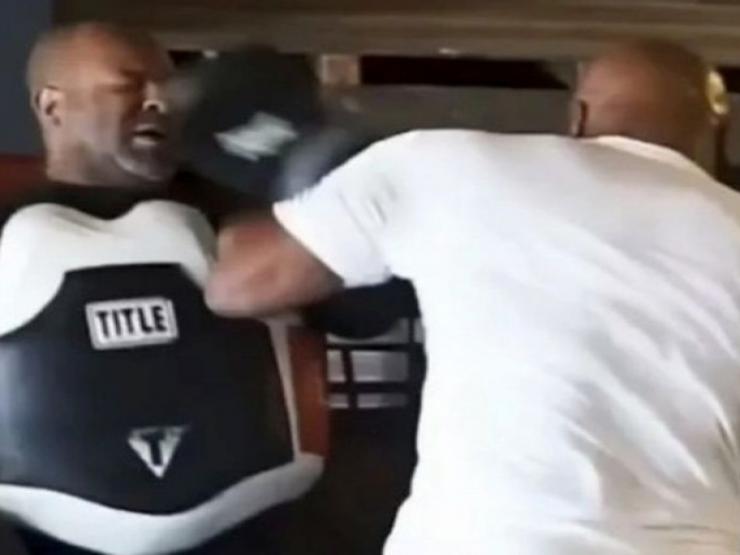 (Sports news, martial arts news) Too aggressive training Mike Tyson injured the coach, while a boxer recreated the ear-biting phase of the "Iron Fist".
According to Thanh Hai (Tien Phong)
.