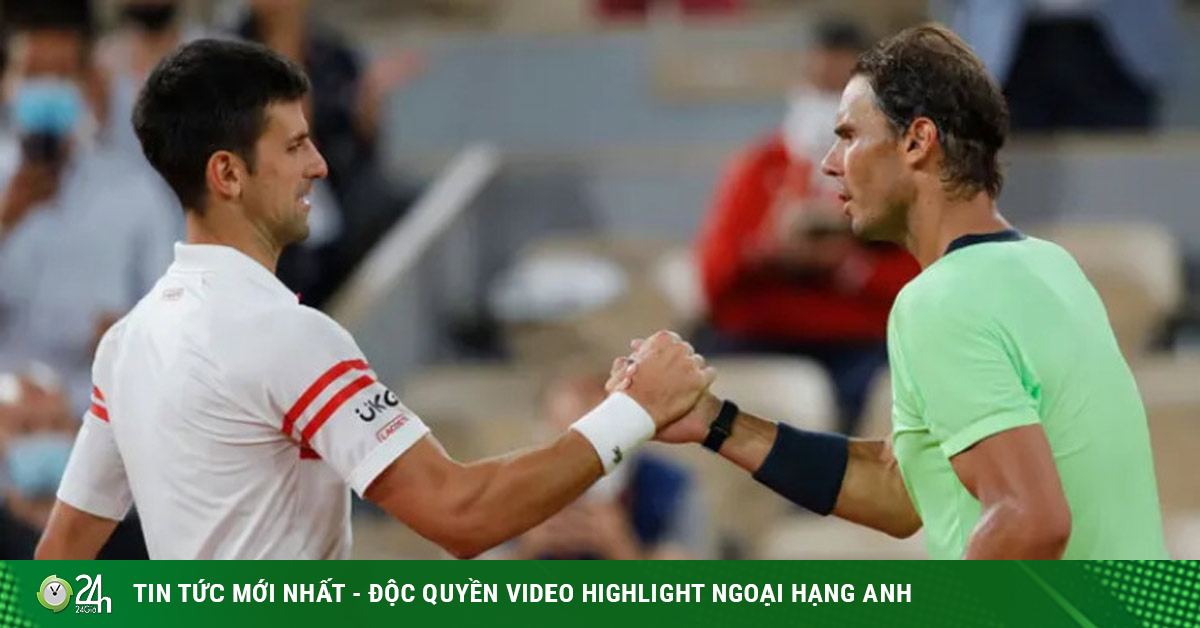 (Sports News, Tennis News) Compared to last year when they met in the semi-finals of Roland Garros, this year, defending champion Novak Djokovic and former king Rafael Nadal can clash earlier. Meanwhile, No. 2 seed Daniil Medvedev is in a rather comfortable bracket.

Video of the exciting 2021 Roland Garros men's singles semi-final between Novak Djokovic and Rafael Nadal: Early this morning (May 20, Vietnam time), the organizers of the French Open (Roland Garros) just conducted a branching ceremony at the Grand Slam tournament taking place from May 22 to June 5 in Paris. . The focus of public opinion lies in the men's singles content, where besides Roger Federer, most of the other names of the contemporary world felt-ball village compete.
Roland Garros 2022 gathers quality stars
Notably, for the second year in a row, Novak Djokovic and Rafael Nadal will soon have to eliminate each other. Last year, on the way to the second championship at Roland Garros, Djokovic defeated Nadal after 4 sets with a score of 3-6, 6-3, 7-6 (4), 6-2 before continuing to reverse. miracle line beat Stefanos Tsitsipas despite losing to the Greek junior in the first 2 sets in the final on the main court Philippe Chatrier.
This year, Djokovic and Nadal will be in the quarterfinals of Roland Garros together. The defending men's singles champion and number one seed Djokovic is in the first bracket and he will start in the first round against Japanese opponent Yoshihito Nishioka.
In general, the potential opponents in the first 3 rounds of Nole are quite weak. If all goes well, in the fourth round, Nole can face 18th seed Grigor Dimitrov or 15th seed Diego Schwartzman.
But then, Djokovic is likely to face big challenges such as 5th seed Nadal (quarterfinals), 3rd seed Alexander Zverev or 6th seed Carlos Alcaraz (semifinals). Alcaraz has just defeated both Nadal and Djokovic on the way to winning the Madrid Open this year, so the young Spaniard can be a very dangerous opponent for Nole on the way to defending the throne in Paris.
Djokovic and Nadal will have to eliminate each other right from the quarterfinals of Roland Garros this year
The highest ranked opponent that Djokovic can face in this year's Roland Garros final is the number 2 seed, the world number 2 player Daniil Medvedev.
This year Nadal is only the 5th seed at Roland Garros. The record holder who once owned 13 prestigious Coupe des Mousquetaires trophies for the French Open men's singles champion will be in the second bracket, where he will face Australian opponent Jordan Thompson in the first round.
The rather dangerous opponents that Nadal, who has just returned from a rib injury and has not been in the best form, can then face the former French Open king of 2015 Stan Wawrinka (2nd round), Fabio Fognini or 26th seed Botic van de Zandschulp (3rd round), 9th seed Felix Auger-Aliassime or 17th seed as high as 2.11m Reilly Opelka (round 4) before being able to face Djokovic (semi-final) .
8 brackets in the French Open men's singles event in 2022
Meanwhile, in the 8th bracket, the 2nd seed Daniil Medvedev was generally placed in the pretty good bracket. This player's potential opponent in the quarterfinals of Roland Garros 2022 will be fellow Russian, 7th seed Andrey Rublev.
If he reaches the semi-finals, Medvedev can face top seeds like defending runner-up and fourth-seeded Stefanos Tsitsipas or eighth-seeded Casper Ruud. The chance for Medvedev to reach the final of the only Grand Slam tournament on clay is quite clear. However, he often does not play well on clay and has just returned from injury, so his ability to go deep at Roland Garros this year is still a big question mark.
In women's singles, the four potential quarterfinals of this year's French Open are: 1st seed Iga Swiatek – 8th seed Karolina Pliskova, 6th seed Ons Jabeur – 4th seed Maria Sakkari (semi draw). first place), 3rd seed Paula Badosa – 7th seed Aryna Sabalena, 5th seed Anett Kontaveit – 2nd seed also defending women's singles champion Barbora Krejcikova (2nd semi-final draw).

Source: https://tcdulichtphcm.vn/the-thao/phan-nhanh-roland-garros-djokovic-hen-dau-nadal-tu-ket-co-hoi-…Source: https://tcdulichtphcm.vn/the-thao/phan-nhanh-roland-garros-djokovic-hen-dau-nadal-tu-ket-co-hoi-cho-medvedev-c28a31962.html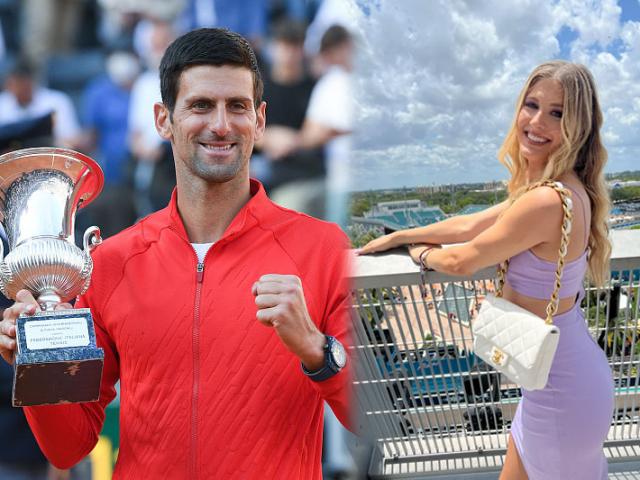 (Sports News, Tennis News) Weekly Tennis Newsletter from May 10-16: Novak Djokovic excitedly revealed that his son was just crowned yesterday when the world No. 1 player just won the Rome Masters… .
According to Dang Duc (Collected from Tennis TV & ATP Tour) (Ho Chi Minh City Tourism Magazine)
.