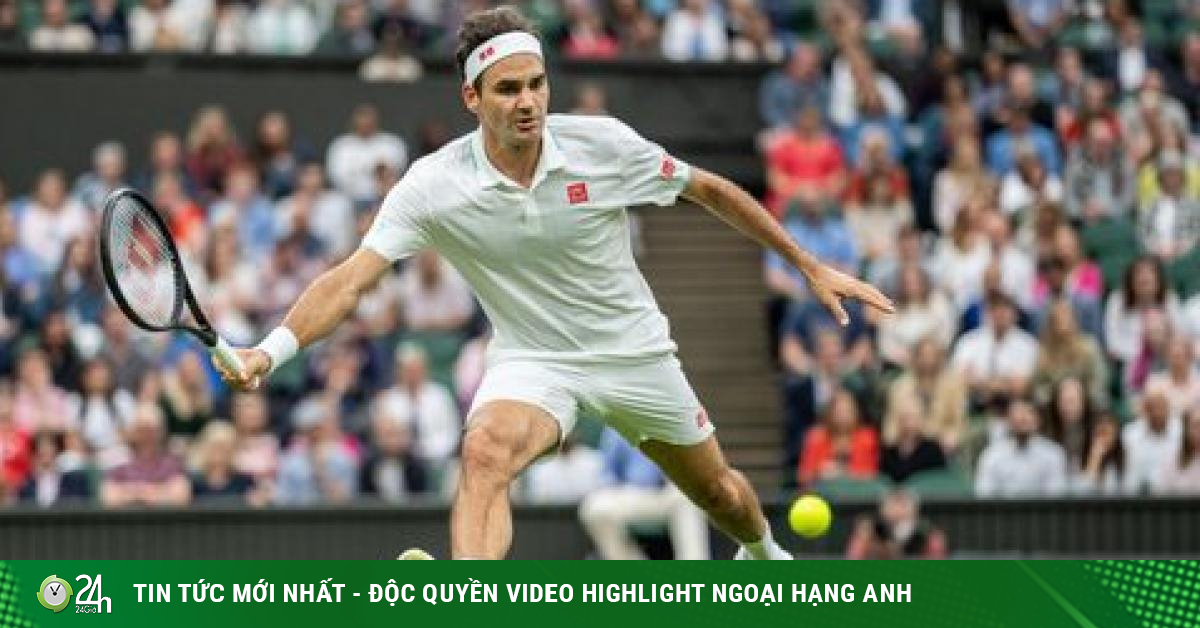 (Sports news, tennis news) Roger Federer added a shoe bearing his name, while Djokovic's strength was decoded by a player.

Roger Federer has a beautiful pair of sneakers
After 21 years of working with a famous sponsor (Nike), Roger Federer switched to signing a competition apparel contract with Uniqlo (Japan) in 2018. Although he switched to a completely new clothing brand, the house was due to the company. The new sponsor does not make shoes so Federer still has to use the old product, the shoe with the legendary RF signature.
Federer officially launched a new model of tennis shoes
Recently, "Express Train" was released, introducing to the audience a new pair of shoes made by Swiss company On, and it was signed by Federer. Unlike the previous signature, Federer's new shoe this time only has the letter R.
After much anticipation from the Swiss fans, the shoes were released in limited quantities and sizes for a lucky few to try on.
Federer happily announced on Twitter: "Very pleased to bring to market a relatively large number of Roger Pro shoes. It took us a long time to perfect it."
In fact, Federer has worn the new shoes for 13 professional matches in 2021, including five matches at Wimbledon last year. After more than 1 year of current experience, Federer and sponsors confidently introduce this special product to consumers.
Currently, Federer is still training hard towards the grass court season. At the age of over 40, "Express train" certainly wants to win another Grand Slam on Wimbledon grass, but to do that, Federer needs to work hard and need luck in parallel.
"Decode" the power of Novak Djokovic
At Monte Carlo 2022, No. 1 seed Djokovic was eliminated in the first match. The player who can do that is Alejandro Fokina, 22-year-old tennis player, 46th from Spain. After that loss, Nole admitted that not being able to play regularly made him like a "machine running out of gas".
Djokovic has perfect play
Many people are concerned about Nole's performance, Norwegian world No. 7 player Casper Ruud has a completely different opinion.
"He (Djokovic) plays a bit differently than Rafa. Novak has a very sharp backhand, it's so good that many players including Rafa who like to put the ball to the opponent's backhand also have difficulty against Djokovic. Novak handles such backhands very well.
It's hard to find Djokovic's weak points, because he has very comprehensive skills. The left shot, the forehand, or the defense of the two corners…all are perfect," Casper Ruud said of Djokovic.
The Norwegian player concluded: "With his ability to control the ball very well with fore and left shots, Novak will hit the two corners of the court and the opponent does not have much time to rest and when your fitness is worn down everything. It was too easy for him."
After the defeat in Monte Carlo, Djokovic will attend the Serbia Open taking place at home, the tournament starts on April 17.
Source: https://tcdulichtphcm.vn/the-thao/roger-federer-dien-giay-moi-casper-ruud-34giai-ma34-suc-manh-d…Source: https://tcdulichtphcm.vn/the-thao/roger-federer-dien-giay-moi-casper-ruud-34giai-ma34-suc-manh-djokovic-c28a29715.html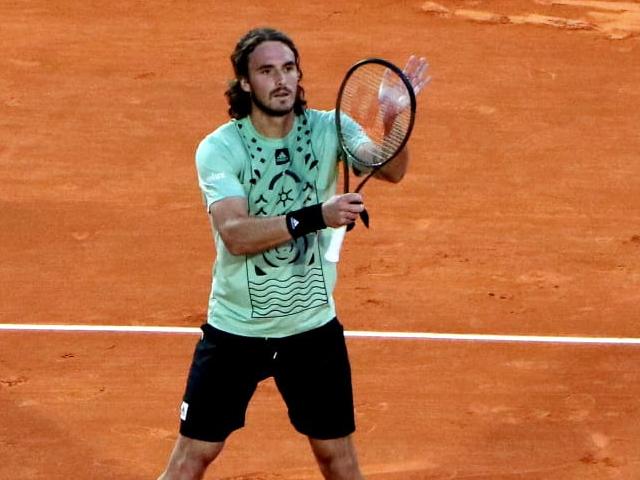 (Sports News – Tennis News) Tsitsipas and Dimitrov registered for the third round of Monte Carlo but with opposite scenarios.
According to the National Assembly (Ho Chi Minh City Tourism Magazine)
.