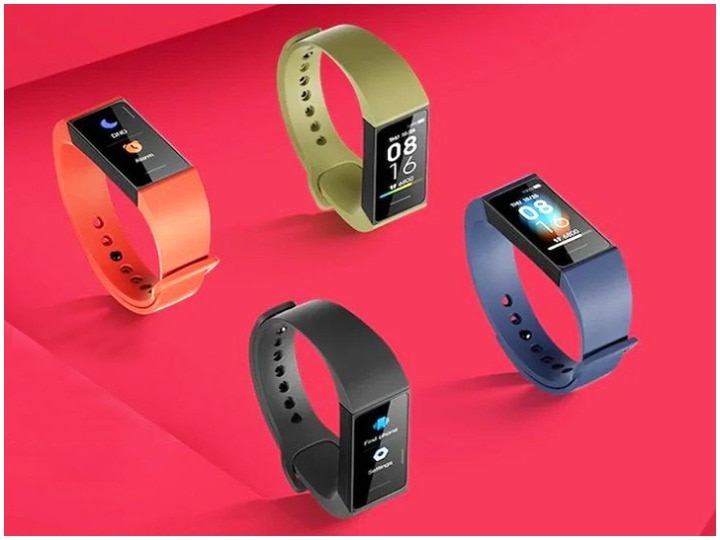 If you are alert about fitness and want to monitor your daily activity, sleep, calories and heart rate, then many companies are bringing their fitness watch and band in the market nowadays. Chinese smartphone company Redmi has launched its smartwatch for the first time. Let's know about its features and other fitness watch available in the market.
Redmi Smart Watch – If you talk about the features of this smart watch of Redmi, then many types of fitness features have also been given in it. This smart watch is of budget category and NFC has been supported in it. In this watch, you will get a 1.4 inch display. The display supports auto brightness. There are many types of pre-installed fitness modes in the watch. There is also a heart rate monitor in this watch. You can connect it with Mi Fit app. It also has the support of 120 watch faces. Which you can set according to yourself. The watch has 7 sports modes like running, cycling and indoor swimming. In this, the heart rate sensor monitors the heart rate 24 hours. Apart from this, it will also provide equipment for sleep monitor and breathing exercises. The watch has a 230mAh battery with a 7-day battery backup. You can use this for up to 12 days if you use less. Currently, it has been launched in China, its price has been kept at 299 yuan.
However, there are many fitness bands and watch available in the market. Which includes brands like Samsung, MI, Realme, Owner. In these brands, you will get a watch with the latest features at an affordable price.
Samsung Galaxy Fit 2-Samsung's fitness band Samsung Galaxy Fit 2 is also a good option. It costs Rs 3,999. You can buy this band in scarlet color with black. Talking about the specifications of Samsung Galaxy Fit 2, it has a 1.1-inch AMOLED display. It has a button for front touch and navigation. The button has support for wakeup, return home and cancell. You will find more than 90 workout modes with five automatic workouts and Samsung Health App. Slip track analysis, stress tracking is also a great feature in the band. Apart from this, special features like hand clean alarm have also been given in the band due to corona. In terms of battery, this band is quite good, it has a 159mAh battery.
MI Smart Band 4- MI is also far ahead in terms of fitness bands. Many fitness bands have been launched in the MI Series. Now the company has launched a new fitness band with color display. In MI series with color display in MI SMART BAND 4, you will get many features like heart rate tracker, step counting. Along with this, you can also connect this band with your iOS and Android devices through the Mi Fit app. Its price is Rs 2,299.
Realme Band- Along with the smartphone, Realme has now also brought fitness bands in the market. Touch-sensitive display has been given in the fitness band of Reality, which gives calls, messages and reminders and notifications of social media apps. Heart rate sensor is also given in this watch. You can charge it from any USD type port. It is a great watch according to the battery. Its price in the market is Rs 2,999.
Honor Band 5– In the market, fitness bands of Honor company are also in great trend. This fitness watch includes many fitness tracking features. This band can also be connected to iOS iOS and Android devices. Features like TrueSlip, Trussens, Swim Stroke Recognition and Heart Rate Tracking are given. You will get this fitness band for Rs 2,999 in the market.
.