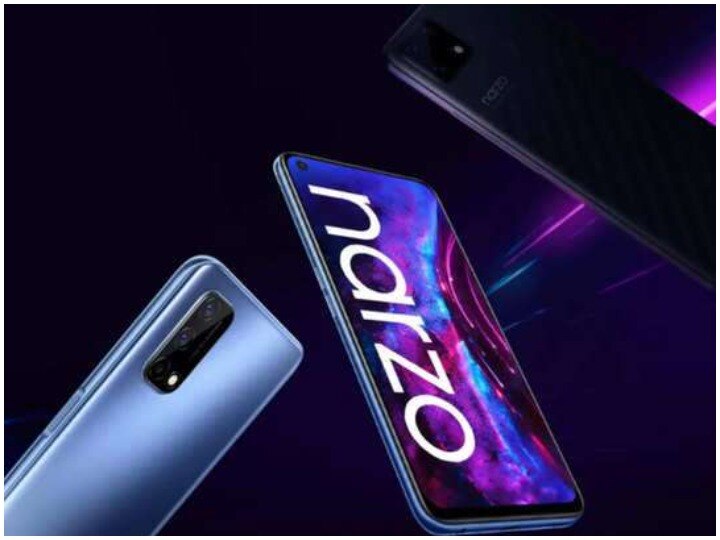 Information about the live stream has been shared by the company. Today, the live stream will start regarding launching from 12.30 pm. The launching event will be streamed live on the company's Facebook, Twitter and YouTube accounts. The company has also tied up with EDM superstars The Chainsmokers for this event. On the occasion of the launch of the new product, this star group can also give live performance.
Know the specialty of Real Me Narjo 30 Pro-5G-
The name of this phone of the company only shows that this phone is the premium 5G variant of the company.
Also, it is also being talked about having a 120 Hz display. According to some reports recently revealed, this phone will have a triple rear camera setup. In which there will be a 48 megapixel primary sensor camera in particular. Also, this smart phone can also have a thirty watt fast charging facility with a powerful battery of 5000 mAh. It also has the function of Dolby Atmos and high resolution audio.
Know the specialty of Real Me Narjo 30A-
At the same time, if you talk about other smartphones of the company, then it can be found with 6.5 inch display and MediaTek Helio G-85. Also, the facility of 13 megapixel primary sensor camera with dual rear camera is also possible in this phone. It is also possible to get 18 Watt fast charging support with a 6,000 mAh battery. According to reports, the company will launch this phone in the black and light blue color options.
Real Me Buds Air-2 Why Special-
These year buds are set to be launched by the company with 10mm diamond class hi fi drivers. Earphones will be available with active noise cancellation facility. Also, a strong playback of 22.5 hours can also be found.
read this also-
Do chat by yourself on WhatsApp, many important tasks will be easy in jokes
Moto G10 and Moto G30 smartphones can be launched in India next month, will compete with these budget phones
.