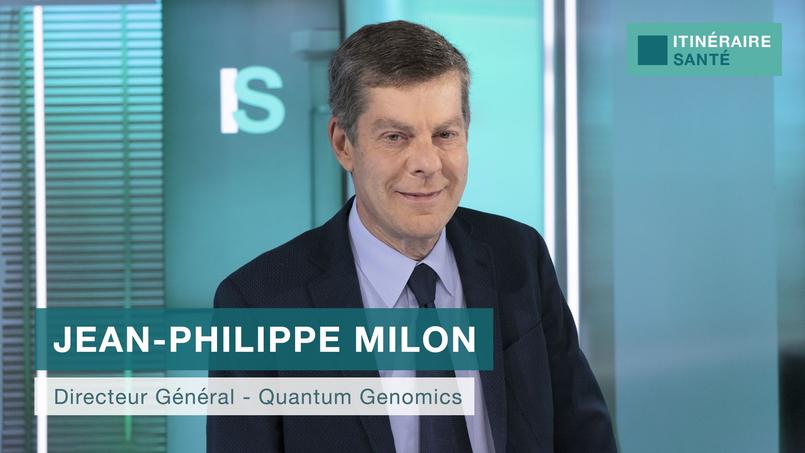 The biotechnology laboratory Quantum Genomics is about to complete the development of a new class of drugs to fight against high blood pressure and heart failure, two very widespread pathologies.
A new class of drugs acting on the brain
Quantum Genomics is developing a new class of molecules, called BAPAIs (Brain Aminopeptidase A Inhibitors), which act at the cerebral level to treat high blood pressure and prevent associated cardiovascular risks such as heart failure. Specifically, these molecules target and inhibit Aminopeptidase A, an enzyme responsible for the formation of Angiotensin III. By preventing the production of the latter, BAPAIs cause a triple effect: increase in diuresis, reduction in vascular resistance and control of the heart rate.
With this new class of molecules, Quantum Genomics is investigating two main indications: arterial hypertension (HTA) that is resistant and difficult to treat, as well as heart failure after myocardial infarction. It is estimated that hypertension affects nearly a third of adults and is responsible for 18% of deaths in developed countries. Heart failure, meanwhile, affects 23 million people worldwide, with a 5-year survival rate of 50%. More generally, cardiovascular diseases are the leading cause of death worldwide.
Ultimately, BAPAIs could also find applications in the treatment of neurodegenerative pathologies (Alzheimer's, Parkinson's) or in oncology (colorectal cancer for example).
A long journey of research
Currently, Quantum Genomics is the only laboratory working on these technologies. The company relies on more than twenty years of research from the University of Paris-Descartes and the INSERM/CNRS laboratory. The company thus gave birth to Firibastat, the first drug in the BAPAI class, which releases a specific inhibitor of Aminopeptidase A in the brain. Firmly patented, the product will remain the industrial property of Quantum Genomics and its partners at least until 2031.
Preclinical studies and Phase I and IIa clinical trials have already been conducted. Their positive results were revealed by Quantum Genomics in June 2017. Following the recommendations of the FDA (Food and Drug Administration – in charge of authorizing the marketing of drugs in the United States), the company launched a Phase IIb study in fall 2017. The results of this study, called "NEW-HOPE", demonstrated the antihypertensive efficacy of Firibastat in a population at high cardiovascular risk.
A Phase III program has since been initiated by Quantum Genomics. Two studies, named "FRESH" and "REFRESH", are currently underway. The first, conducted in 70 centers on more than 500 patients, should produce its first results within the year. The second, final stage before marketing, and carried out in 96 centers, saw the first of its 750 patients included last July. Its efficacy and safety conclusions are expected for 2023. Firibistat could thus be marketed at the end of 2023.
Major international partnerships
To conduct its research, Quantum Genomics benefits from leading financial backers, such as Thétys (holding of the Bettancourt family – L'Oréal) or Otium Capital (investment fund of Pierre-Edouard Stérin – Smartbox Group). The company, with a capital of around 11 million euros, is also more than 20% owned by institutional investors.
Anticipating the upcoming marketing of Firibastat, Quantum Genomics has already begun to forge international partnerships with Latin America (BIOLAB), Canada (XEDITION Pharmaceuticals), Greece (Faran), Israel (Teva), South Korea South (DongWha Pharm), Southeast Asia, Australia and New Zealand (Orient EuroPharma). Very recently, in December 2021, the laboratory entered into a partnership with Julphar for North Africa and the Middle East. The bulk of these agreements include an upfront payment as well as a royalty on sales once Firibastat is marketed.
Last area of ​​development: Quantum Genomics is studying the possibility of acquiring companies that own products that could complement its know-how, particularly in the field of cardiometabolism and pathologies associated with arterial hypertension.
.