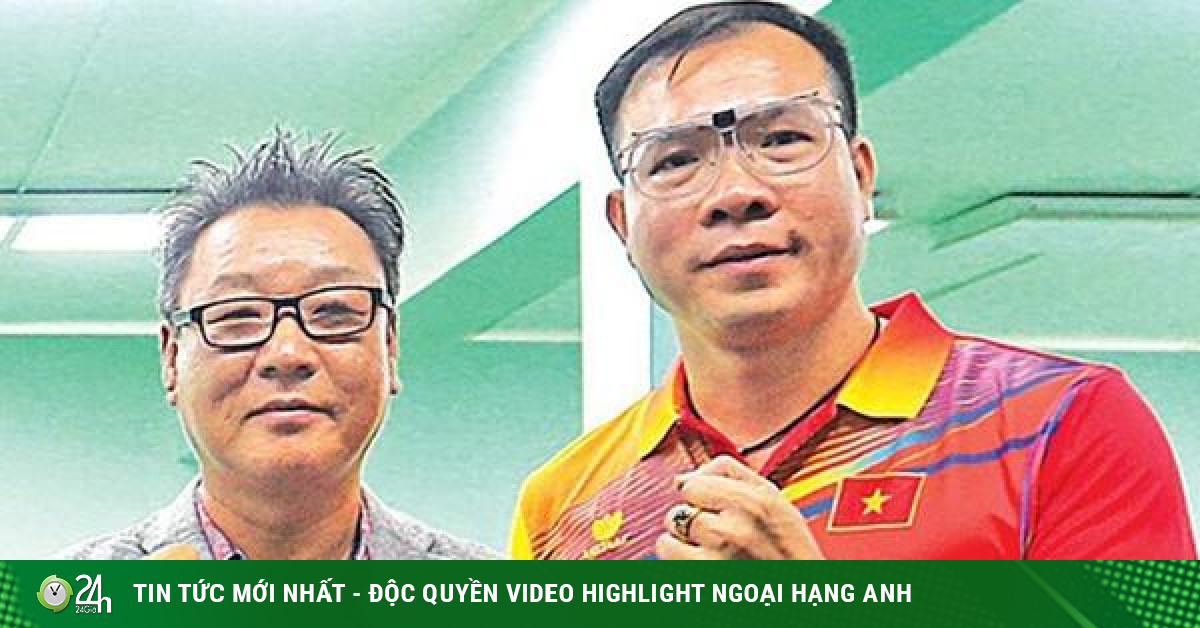 (Sports News) Head coach of the Vietnam shooting team Park Chung-gun is in the days of adapting to a new role. The ticket to the Paris Olympics in 2024 is a goal and challenge for one of the foreign experts who has put the most impressions on the Vietnamese sports village.

The charm of Mr. Park
Until now, the Vietnamese sports village is still bearing the imprint of two Korean coaches with the same last name Park. In football, Coach Park Hang-seo has created a series of milestones for the national teams and the U23 team. And in shooting, of course, coach Park Chung-gun.
It was the Korean press that pointed out that, before Mr. Park Hang-seo, it was Mr. Park Chung-gun who was the first Korean coach to put an unforgettable mark on the Vietnamese sports village. The most obvious of which is the achievement of winning 1 gold and 1 silver of marksman Hoang Xuan Vinh at the Rio Olympics (Brazil) 2016.
Coach Park Chung-gun (left) received many expectations.
Mr. Park Chung-gun's charm with shooting with the Vietnamese shooting team began in 2006. At that time, Vietnamese shooters began to find new directions in training the national team. Before that, the team mainly trained abroad in China with short trips. This also does not solve all the professional problems encountered when only practicing in the country year-round all year round in an outdated shooting range, lacking competition and learning.
Therefore, the direction of training in Korea was opened with support from the Korean Shooting Federation. That is why the Vietnamese shooting team has had the opportunity to train in Korea since 2006. Here, the Korean Shooting Federation sent Mr. Park Chung-gun to support the Vietnamese shooting team. From there began a relationship between shooting Vietnam and this Korean coach. Vietnamese coaches and athletes, when they went to Korea to train and received support from expertise, nutrition, etc. from Mr. Park Chung-gun, immediately had feelings for the Korean coach.
Mr. Park Chung-gun's relationship deepened when he accepted to work in Vietnam in 2014. Later, he has repeatedly affirmed that it was a difficult decision in his life. Because in Korea, he has a stable job and income, and is close to his family.
Only thing, if he goes to Vietnam, he will be able to work in the national team with gunners who are asserting their qualifications in the world shooting village and be directed to the goal of competing for medals in big arenas. of shooting world, continents. Professionally, it is an opportunity as well as a challenge. Thinking and considering a lot, he came to Vietnam to work.
It was his right decision when what happened next brought success, even to himself. In particular, the most obvious is the historic gold medal next to another silver medal of gunner Hoang Xuan Vinh at the 2016 Rio Olympics. If he was in Korea, it is unlikely that he would have had the opportunity to participate in the journey to win prestigious titles. so.
Of course, things don't come naturally. To do that is a long journey of imparting professional experience, psychological adjustment and especially building the athletes' belief that they can win the Olympics. That's why there is a story that Mr. Park Chung-gun always emphasized the saying "I can do it" (I can do it) with the top marksmen in Vietnam that he directly trained such as Hoang Xuan Vinh, Tran. Powerful nation. All also let them believe in their ability, in success on the world title ladder.
And it is not an exaggeration to say that the success of Vietnam's shooting at the Rio Olympics in 2016 bears the mark of Mr. Park Chung-gun, although after that, he always appeared discreetly with humility in every ceremony. Congratulations to the team… In fact, Mr. Park Chung-gun is still the most successful Korean coach in the history of Vietnamese sports.
After the historic success of Vietnamese shooting at the 2016 Rio Olympics, Mr. Park Chung-gun is better known in the world shooting village. Many invitations from other countries with a salary of about 15,000 – 20,000 USD/month, 3-4 times higher than when he worked in Vietnam were sent to him. But in the end, he remained with the team as a specialist of the pistol team. After that, his salary in Vietnam was also adjusted to increase, but certainly not equal to the above proposals. Most importantly, he still wanted to dedicate himself to shooting in Vietnam.
More responsibility
The fact that Mr. Park Chung-gun was promoted to be the coach of the Vietnam shooting team from the beginning of June was also considered a surprise to many people.
Many years ago, people were used to the fact that the head coach was given to coach Nguyen Thi Nhung, who also put a strong mark on the team's success, including inviting Mr. Park Chung-gun to Vietnam to work. .
But when coach Nguyen Thi Nhung withdrew from the team, Park Chung-gun's plan was taken into account. Simply, he also understands how the team operates, having been in Vietnam long enough to be able to create the role of a bridge between the coaching staff and the athletes. Thus, Mr. Park Chung-gun also became the first foreign-born head coach of the Vietnamese shooting team.
The advantage for Mr. Park Chung-gun when taking on the role of head coach of the team is that previous students such as Hoang Xuan Vinh and Tran Quoc Cuong worked as coaches at the team. Their experience, reputation and thorough understanding of coaching methods will greatly assist the Korean coach in achieving his goals.
These days, when the team is gathering at the Hanoi National Sports Training Center, Mr. Park Chung-gun is also really busy. As he said, the workload was much more than before having to cover the entire contents of the team. He himself also had to participate more in direct training in other contents instead of pistol content as before. But as you see it, it's normal. When you have accepted the job, you must follow it and do it completely. All to keep the position for shooting Vietnam after the resounding success from 6 years ago.
That position is being affected after no Vietnamese gunner won a direct ticket to the Tokyo 2020 Olympics, but had to participate in a special slot.
Therefore, Mr. Park Chung-gun himself also determined that and wished to win tickets with his students directly to the Paris 2024 Olympic Games. Certainly, the journey will not be easy when in his hands Gunners are still in need of training and experience. It's different when you
In the 9th year in Vietnam, the Korean coach Park Chung-gun is going through important challenges in his military career. Obviously more challenging than before but also full of fun, worth pursuing.
Love Vietnamese food
Mr. Park Chung-gun once shared, Vietnam is a place to help him discover and understand more about other values ​​in life. He was also particularly impressed with Vietnamese cuisine. He even wanted to open a bun cha shop. (Minh Khue)
Source: https://cand.com.vn/the-thao/su-menh-moi-cua-ong-park-chung-gun-i664445/Source: https://cand.com.vn/the-thao/su-menh-moi-cua-ong-park-chung-gun-i664445/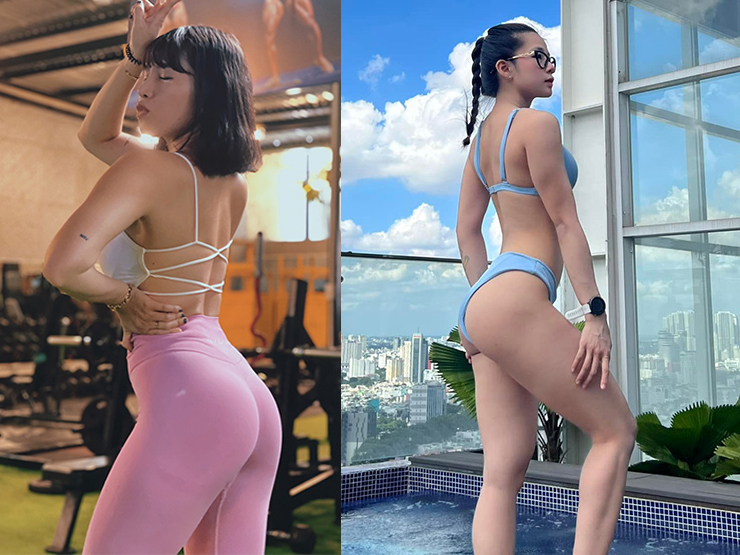 (Sports news) Famous hot girls from the Gym village like My Tay, Thanh Nhan or Trang Trit have shared about their favorite third-round exercises as well as their unique training methods.
According to Minh Ha (Police)
.