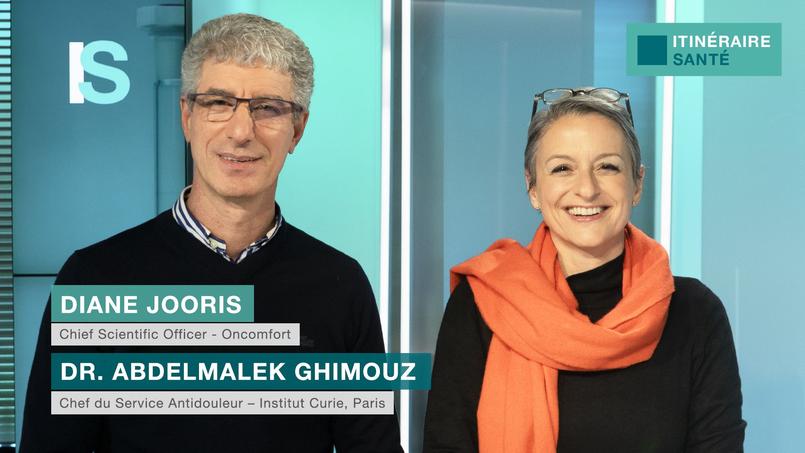 Relieving patients' pain and anxiety through virtual reality and without medication, such is Oncomfort's proposal. Digital Sedation™ helps reduce patient anxiety and pain before, during or after a medical procedure.
A clinically proven device
Digital Sedation™ is a safe and effective therapy for managing patients' pain and anxiety without medication before, during and after a medical procedure. Implemented in 2017, this new technology has been clinically proven by numerous clinical studies in different countries. Located in Wavre (near Brussels), the Oncomfort company has set up strategic partnerships with around twenty major institutions, and already counts around a hundred hospitals located in five countries among its customers. To date, more than 80,000 patients have benefited from the benefits of this new technology marketed under the name of Sedakit™. This Class I medical device meets the highest requirements and all health and safety rules in order to be used even in the operating room.
Digital Sedation™ is mainly based on three pillars: clinical hypnosis, various therapeutic techniques, and virtual reality. It offers a complete visual and auditory immersion of the patient who is immersed in a 3D world during the medical intervention. Digital Sedation™ has several programs that adapt to the needs of patients according to their age, the planned clinical intervention, but also the patient's mother tongue. 13 languages ​​are indeed available to guarantee total immersion and therefore an optimal result. The objective is to reduce or even completely eliminate the anxiety and pain felt by the patient in a wide range of indications such as surgery, oncology or even pediatrics. The concept is the same everywhere: by reducing pain, you reduce the need for medication. A patient who normally has to undergo general anesthesia can, thanks to Digital Sedation™, be operated on under simple local anesthesia.
Managing patient anxiety allows healthcare professionals to focus primarily on the medical act (which is also reduced in duration) and provide the patient with a more comfortable clinical experience. Pain management, for its part, makes it possible to improve the clinical outcome and to limit or even eliminate the side effects associated with taking opioids, which represents a major social problem.
Oncomfort's solution stands out from competing solutions due to its unique scientific approach. Oncomfort has signed strategic partnerships with the biggest names in the sector and their evidence-based approach (based on scientific evidence) is scientifically the most robust in making Sedakit™ a standard of very high quality, reliability and efficiency in the healthcare sector. health care. All the developments of the young company are supported by a broad portfolio of unique scientific studies.
A strategic clinical tool
The well-being of the patient is at the center of Oncomfort's developments. Thanks to Digital Sedation™, the rate of patients saying they are "extremely satisfied" increases by 49%, and that of healthcare professionals by up to 100%. This innovative technique allows the patient to dissociate or be dissociated from the sometimes anxiety-provoking medical environment. The reduction or absence of pain and postoperative side effects makes it possible, among other things, to reduce the duration of hospitalization for patients, a faster return home, and therefore regain autonomy more quickly.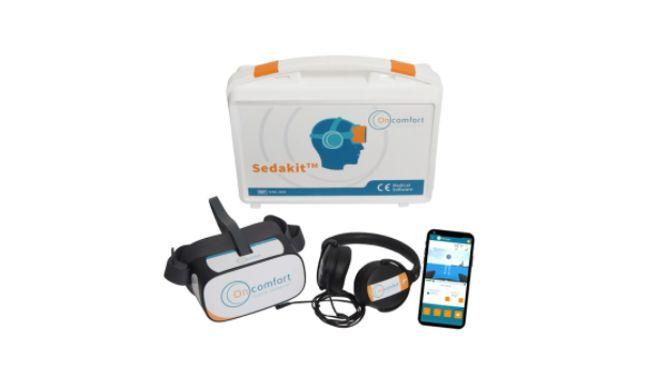 By limiting medication, and allowing faster recovery, Oncomfort helps reduce the risk of complications. Reassuring patients, but also doctors, the medical process is therefore simpler and less risky than traditional methods. Doctor Ghimouz, head of the pain relief department at the Institut Curie in Paris, is a big fan of Digital Sedation™ in his daily practice. He confirms that this technique has largely demonstrated its effectiveness in his many patients and that the use of Sedakit™ is also constantly increasing within the Institut Curie and the Institut Gustave Roussy.
Digital Sedation™ is at the crossroads between the strategic objectives of hospitals: increasing the quality of care offered to the patient, reducing the length of hospitalization and active participation of the patient in his care pathway. All this while reducing both the side effects for patients and the related economic costs.
.