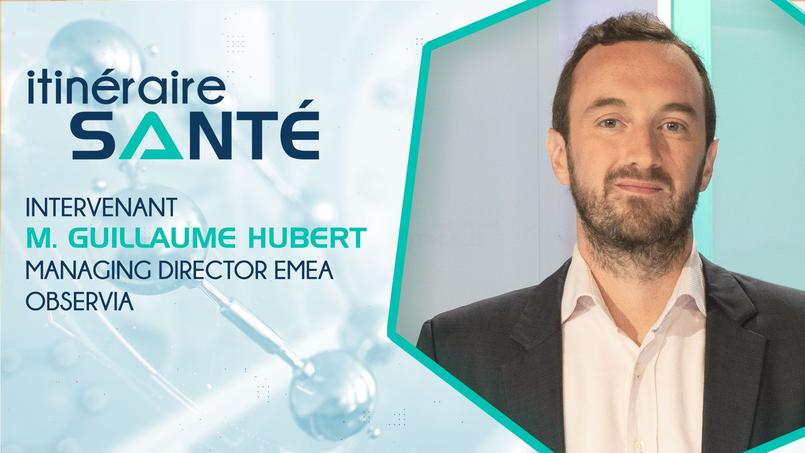 Digital transformation is a fact. Many companies are converting and starting their digital transformation. This is particularly the case for the health sector; patients now want a personalized experience, just like customers of any department. Observia, a healthtech pioneer, has understood this well.
Improve the quality of life of patients and facilitate the work of health professionals
According to the Council for affordable healthcare, in France, non-compliance is responsible for 8,000 deaths, one million hospitalizations and costs 2 billion euros each year. Observia thus makes patient compliance one of its priorities. Since 2011, the SME has taken on the challenge of optimizing the allocation of resources and improving the lives of patients with chronic diseases. To do this, Observia relies on behavioral sciences and artificial intelligence to develop innovative patient engagement and support solutions that meet two objectives:
Offer new services for continuous, highly personalized follow-up that reflects the real needs of patients,
Provide healthcare professionals with useful and appropriate tools to achieve the goals defined with their patients.
Being alone to cope with the disease is sometimes very difficult for patients to manage. Observia aims to improve their quality of life and provide them with personalized support, thanks to 3 tools developed by the Group:
SPURTM: a digital tool that allows a better understanding of the behavior of each patient,
D.tellsTM: an automated personalization engine for patient services,
OPCTM: a digital platform of functionalities allowing the configuration of fully personalized e-health solutions.
Reference in the e-health environment in Europe, Observia has developed skills in behavioral sciences, allowing it to have a better understanding of behavior, and thus to better support, educate, motivate and assist patients on a daily basis.
Beyond user satisfaction, the solutions developed by Observia also have real positive and lasting impacts at both clinical and behavioral level.
For example, the IPhoDia study demonstrated the positive effect of regular thematic interviews between type 2 diabetic patients and community pharmacists on the level of glycated hemoglobin. This rate was significantly improved in the patients who participated in the interviews compared to a group of patients benefiting from a simple monthly dispensation of their treatment.
Another study was able to show that shared medication reviews, carried out by the dispensary pharmacist using the Observia platform, improve patient compliance by 20% (BPM study).
The digitization of support
The digitization of services continues to increase, a tenfold increase since the start of the Covid-19 pandemic. In the field of health, this digital transformation is materialized by the development of teleconsultation, telesurveillance thanks to connected objects, etc. Observia specializes in remote monitoring. The objective is to follow the chronic patient between two consultations, generally spaced several months apart. This desire to digitize processes has materialized, for example, by HéMaVie, in Multiple Myeloma. Developed by Observia, the program has benefited from a partnership with health associations (AF3M, AFDET and AFSOS), the collaboration of the Compagnie des Aidants and the financial support of the Bristol Myers Squibb laboratory.
Resolutely human, HéMaVieTM is based on direct and personalized telephone support by a coordinating nurse, relay to patients and healthcare teams. Via an online platform, made up of three distinct interfaces (healthcare professional, caregivers, patients), HéMaVieTM provides access to validated information on myeloma and provides individualized tools for monitoring the disease.
HéMaVieTM is an innovative and personalized service to improve the patient experience and the efficiency of the care process (hospital-city coordination, patient / carer relations). The program allows medical practices to evolve so that they take more account of the life course of patients.
The company has also digitized and integrated within Courbaril, the portal for health actors in Guadeloupe, the "Vivé Sik" TVE Diabetes program. Patients benefit from tailor-made support and professionals now have remote access to the monitoring of their patients; shared agenda, follow-up to thematic workshops, etc.
Present in 25 countries and offering more than 80 patient engagement and support solutions, the digital health pioneer is thinking bigger. After settling in China, the company is targeting other countries. Observia's ambition is to develop its products and plans to develop even more strategic and technological partnerships that will enable it to further extend the use of its solutions.
.