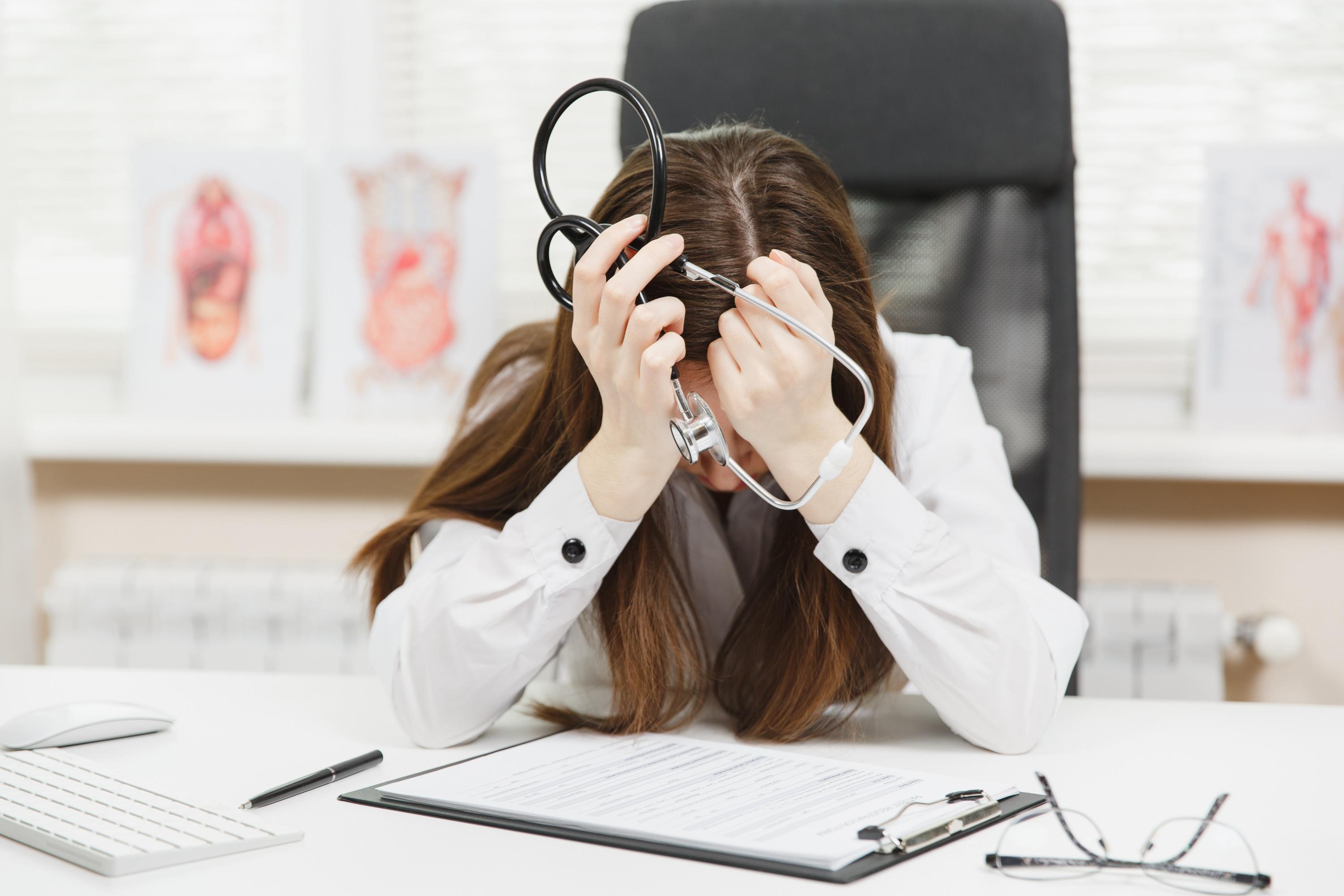 On Tuesday, nurses in the operating theater sounded the alarm about the lack of staff and the immediate consequences for patient care.
"We've been going into the wall for more than two years, today it's cracking everywhere": the operating room nurses of the Strasbourg CHRU went on strike on Tuesday to protest against their working conditions and the lack of staff. "At least 50 Ibodes (state-certified operating room nurses) are missing today. This results in a drop in activity. Some rooms are not used, the offer of care is much lower than the demand", says Christian Prud'homme, FO delegate and nurse anesthetist, during a picket at the foot of the civil hospital which brought together several dozen nurses.
"In the digestive surgery team, the team is reduced by half, the pediatric surgery team, it's the same", he completed. "It's been more than two years that we warn that we are going into the wall, today, it cracks everywhere. We postpone operations, it's a waste of chance for the patients.»
A setback for support
At the University Hospital Institute, one of the components of the CHRU, "we are 14 for 27 positions, but we are asked to work as if the team were complete", laments Barbara Gauthier, a 50-year-old nurse. "There are repercussions on the care of patients which is deteriorating, and on privacy: we are asked for more nights, more weekends, more on-call duty", she continues, evoking the case of colleagues who left to settle in liberal for"exercise in better conditions".
" READ ALSO – Between laughter and tears, two nurses tell their daily life
A nurse in the general surgery department of the Hautepierre hospital, another component of the CHRU, Victor, 34, denounces the appeal "massive"to temporary workers, "unthinkable" a few years ago. "In our service, it currently represents half of the staff. They do the day shifts, the schedules that interest them, and the incumbents take the night shifts, ensure continuity of service and emergencies", he regrets, specifying that the hourly wage of temporary workers "is superiorto that of the holders.
At the end of the picket, the procession of nurses went to the prefecture, where a delegation was to be received. Asked, the management of the CHRU highlights the difficulty of finding candidates to reduce the number of vacant positions. It also organizes visits to its services in the hope of encouraging vocations. Positions are available immediately for nurses with or without experience, she says.
.