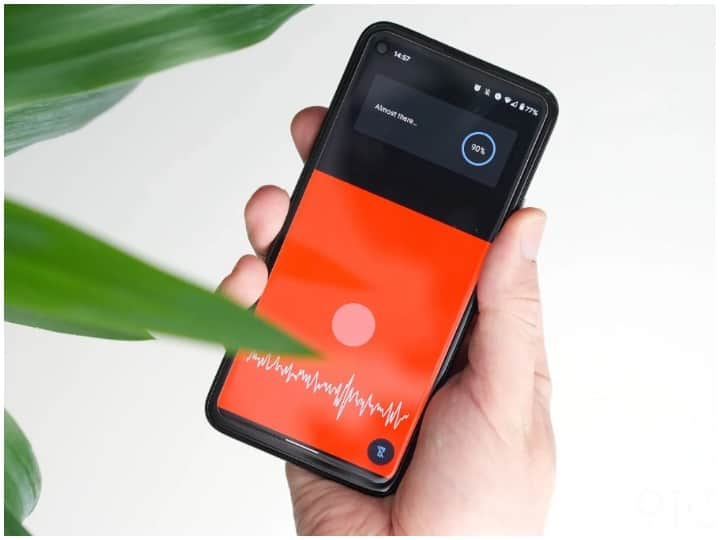 Google Fit New Feature: If you are an iPhone user and pay more attention to fitness, then this news is very special for you. Now you will be able to track your Heart Rate and Breath even without any Fitband from the phone's camera. Actually Google Fit has developed this special feature for iOS. The most important thing is that it will work even if your phone does not have active internet. Let us tell you how this system will work.
will measure heart rate
Under this feature, the fitness app will measure the heart rate of the users when they apply slight pressure on the rear camera lens. On the other hand, you can also track Beats Per Minute (BPM) with the Front Camera of the iPhone. Let us tell you that Google Fit first launched the heart and respiratory rate tracking feature for its own phone Google Pixel in February 2021.
will work like this
According to the report, when you put light pressure on the rear camera sensor of the phone, then this feature starts working.
After this, Google measures the heart beat by tracking the micro changes in the color of your fingers to estimate the blood flow.
Under this, it takes about 30 seconds to measure heart rate and along with beats per minute (BPM), you also get a preview of a graph.
The special thing is that you can store this data on Google Fit if you want.
Front camera will work like this
You can also track the respiratory rate with the front camera of the iPhone. For this, you have to show your head and torso correctly in the display of the app. In such a situation, you have to keep your phone steady while turning on the front camera.
Hold the phone steady for 30 seconds, after which the app will start telling you the respiratory rate.
Features of these devices
It has been told in the report that at present this facility will be available on iPad Pro apart from iPhone. You have to have Google Fit app in your phone.
,