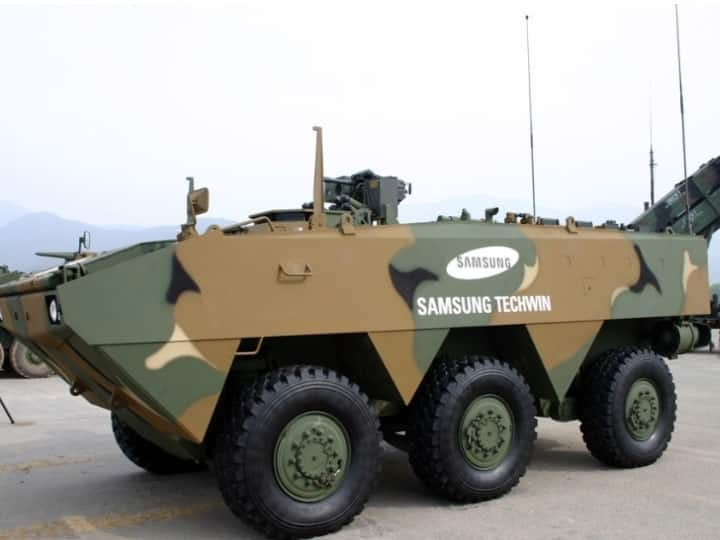 As soon as you hear the name of Samsung, your mind must have come to mind of smartphones, TVs, freeze, washing machines and some other electronic products. You must have seen many of its electronic products, but do you know that because of the smartphone, Samsung also makes some such products, which you might not even imagine. Let us tell you today about some such products.
tank made
Samsung Techwin, a company associated with Samsung, made 15mm Howitzer tanks at the beginning of this century. These tanks are popularly known as K9 Thunder. These tanks were made for the South Korean army. This tank can fire up to 46 miles.
Robot was also built
Samsung has also made machine gun robots. These robots were made jointly by Samsung Techwin and Korea University. It was named SGR1. The purpose of making it was to help the army in the war. Samsung sold Techwin in 2014.
Helicopter also made
Samsung didn't limit itself to tanks. She has also made helicopters. However, this was not continued for a long time and the company stopped making helicopters in the year 1999.
ship too
You may not believe it, but it is true that Samsung also does the work of making big ships. It manufactures container ships, oil tankers and drill ships and sells them to large companies.
Samsung's name on Burj Khalifa
Samsung is also behind the world's tallest building Burj Khalifa. It is made by the construction division of Samsung.
read this also
Google Map is not useful only for travel, in this way find the 'way' of earning from this app sitting at home
Whenever you want to watch your favorite video on Youtube without internet, just follow this easy trick
,