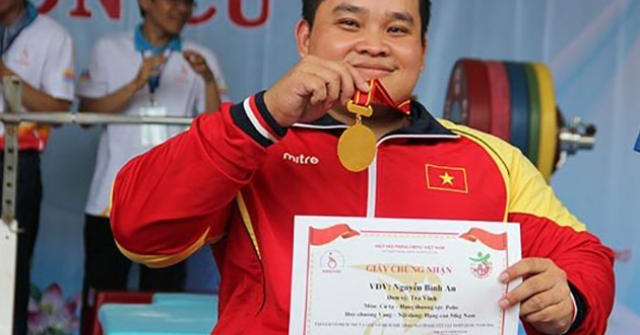 Tuesday, March 2, 2021 12:00 PM (GMT + 7)
Adversity has never defeated Binh An. The energy and optimism in life always help the Southeast Asian and Asian champions of disabled weightlifters in Vietnam overcome their fate.
There are no rivals in Southeast Asia and Asia
Fate took away Binh An's legs at the age of 6. But fate did not diminish the will and determination to live of a young Tra Vinh man. With a flexible arm, Binh An has lived a dignified and dignified life for the past decade as a lottery ticket seller. And also with that strong arm, Binh An conquered the No. 1 position of Vietnamese disabled weightlifting from Southeast Asia, Asia to the world.
Admiral Binh An has no rivals in Southeast Asia and Asia
"The year 2020 with external effects causes many international tournaments to be halted. I also feel sad. But if the translation of Covid-19 is so objective, I cannot help it. The important thing is not to disappoint yourself. During the past 1 year, I never stopped practicing, trying to improve my achievement ", Binh An shared.
Thanks to his hard work and diligent practice, Binh An continued to maintain his form and even broke his own record. He excitedly talked about the national tournament – the rare tournament that Vietnam held in 2020: "I broke my own record with a weight of 186 kg. This milestone gives me confidence to get a gold medal not only at Para Games 2021, but also the Asian Games 2022. Up to this point, I have no rival in Southeast Asia or Asia. But that doesn't make me subjective. I told myself to be persistent every day, to maintain my form so that in the short term I will win the gold medal at Para Games in Vietnam.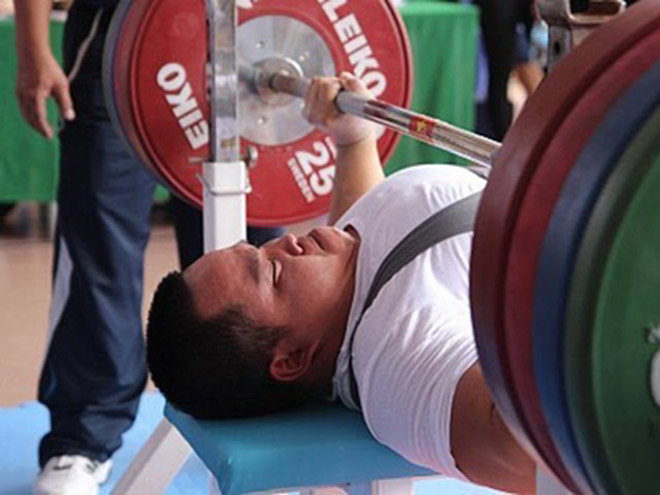 During the Covid-19 epidemic, Binh An still practiced vigorously to improve his own performance
Binh An revealed that in addition to efforts in training, healthy nutrition combined with the use of Herbalife products properly helps him have a good physical foundation. "Weightlifting requires a lot of strength. Therefore, we are also very interested in nutrition. For many years now, Herbalife has been supporting me with nutrition. I usually mix a shake of Herbalife after training to absorb energy. 1-2 hours after I finished my meal, I also drank 1 cup. In addition to the aroma, the ease of drinking, I also feel more refreshed, excited and full of life when using Herbalife products ".
Bring joy to life
In 2020, the pause of tournaments makes Binh An's income significantly decrease. From the amount of training, meals and expenses, he only has 6 million VND / month. The left hand job of selling lottery tickets is also not smooth as people limit going out, resulting in less ticket purchases. But with Binh An, no matter how difficult, he still feels optimistic with what he is in life.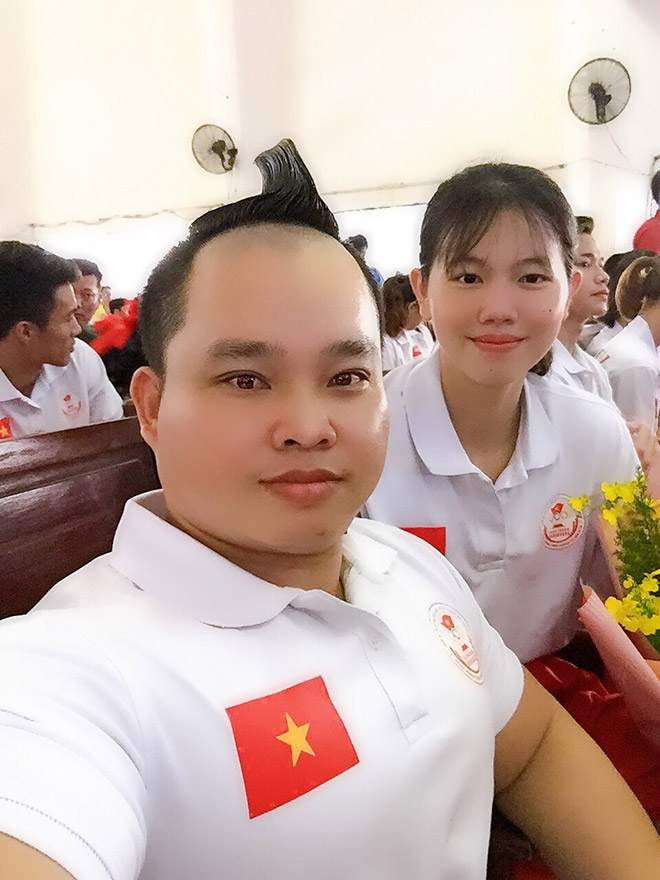 Binh An maintains an optimistic attitude, expecting a lucky and successful 2021 year
"I still think I'm luckier than you guys. During the difficult epidemic season, I still live, exercise, and eat properly. That is happier than everyone ", said Binh An.
"I still think, giving is receiving. Happiness should be shared and sadness should be dismissed. So for me, the profession of selling lottery tickets or being a weightlifting athlete is not only to make a living, but it is also an affirmation of my will and efforts ".
He hopes: "Just as Herbalife takes care of my work and life, I also want to pass the tournaments, through lottery tickets that can bring pride, happiness and luck to everybody. That helps me, help people to be more positive, more joyful, more motivated to be able to nurture more dreams and ambitions for myself.
* Box: Healthy nutrition, ready to go
Over a decade in the Vietnamese market, Herbalife Nutrition has accompanied Vietnamese sports as a multi-faceted sponsor for key athletes. Not only acting as a consultant, providing nutrition during the competition to motivate athletes to achieve outstanding results in the regional, continental and world arenas, but Herbalife is always a companion. Athletes in everyday life.
Providing an indispensable daily nutrition, Herbalife helps athletes maintain stable health, positive energy and healthy lives; through that, get ready to move forward for a fruitful day.
Source: http: //danviet.vn/nguyen-binh-an-khong-co-doi-thu-o-chau-a-canh-tay-mang-hanh-phuc-cho-doi-50202 …Source: http://danviet.vn/nguyen-binh-an-khong-co-doi-thu-o-chau-a-canh-tay-mang-hanh-phuc-cho-doi-5020212311583246.htm
.