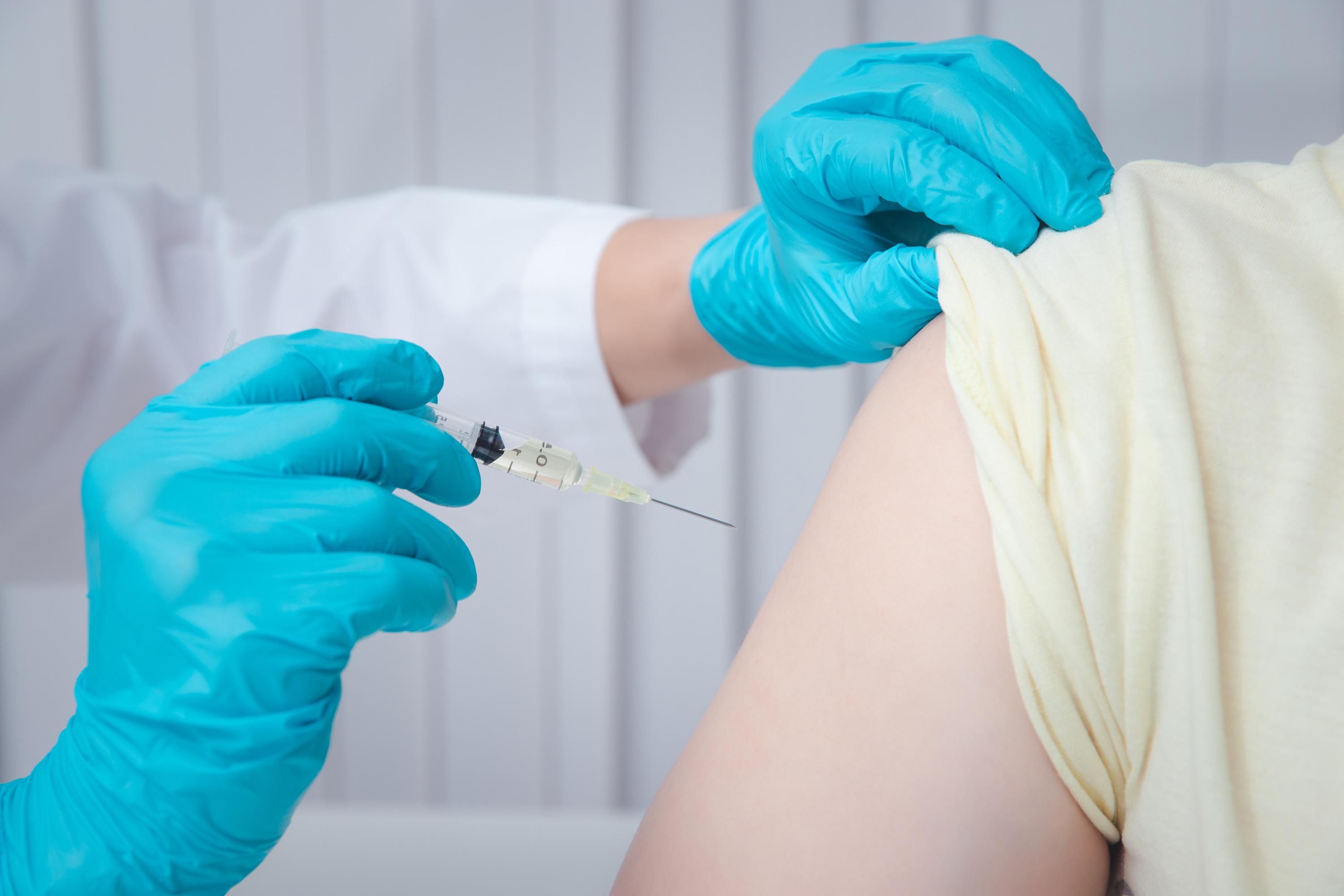 While contaminations are on the rise again, a recall campaign will aim to mitigate the epidemic recovery, mainly due to Omicron sub-variants.
The anti-Covid recall campaign with the new vaccines adapted to Omicron will start "from October 3", once France has received the first doses, announced Tuesday, September 27 the Minister of Solidarity and Health, François Brown.
The European Medicines Agency recently approved three so-called "bivalent" vaccines targeting both the original strain of Covid-19 as well as the Omicron sub-variants. For this new recall campaign, the High Authority for Health (HAS) recommends using one of these three vaccines, including two developed by the Pfizer / BioNTech groups and the last by Moderna. It will also be a question of coupling this campaign with that carried out against the flu, which will begin on October 18th.
The vaccine developed by Moderna targets the BA.1 variant. The first bottles ordered should be delivered between September 29 and October 4, according to a message recently sent by the ministry to health professionals. Only 576,000 doses will be available at startup.
Everyone can get vaccinated
The new anti-Covid reminder "is not for the entire population: the High Health Authority has been clear and continues to say to vaccinate the target populations", recalled the Minister of Health. But, he clarified, "if you want to get vaccinated, you can".
The additional dose of vaccine is recommended for people at risk of a severe form of the disease (60 years and over, immunocompromised and those around them, pregnant women, children and adolescents at high risk) and for professionals in the health and medico-social sectors.
But the health authorities insist: if you are at risk and not up to date on the recommended booster doses (three or six months depending on age and the date of the last injection or infection), it is better not to wait and to get vaccinated.
Maintain barrier gestures
While contaminations have been increasing again in France for about three weeks, in the wake of the start of the school year, the Minister of Health reiterated his call for "common sense" : "You have to trust the French. The mask in transport, the barrier gestureswashing your hands is very useful because it protects against the transmission of the flu, the bronchiolitis of the child, of the Covid"did he declare.
Asked about schools, François Braun encouraged them to "ventilate regularly, every hour", and to use CO2 sensors –"means have been put on the table in consultation with local authorities".
.