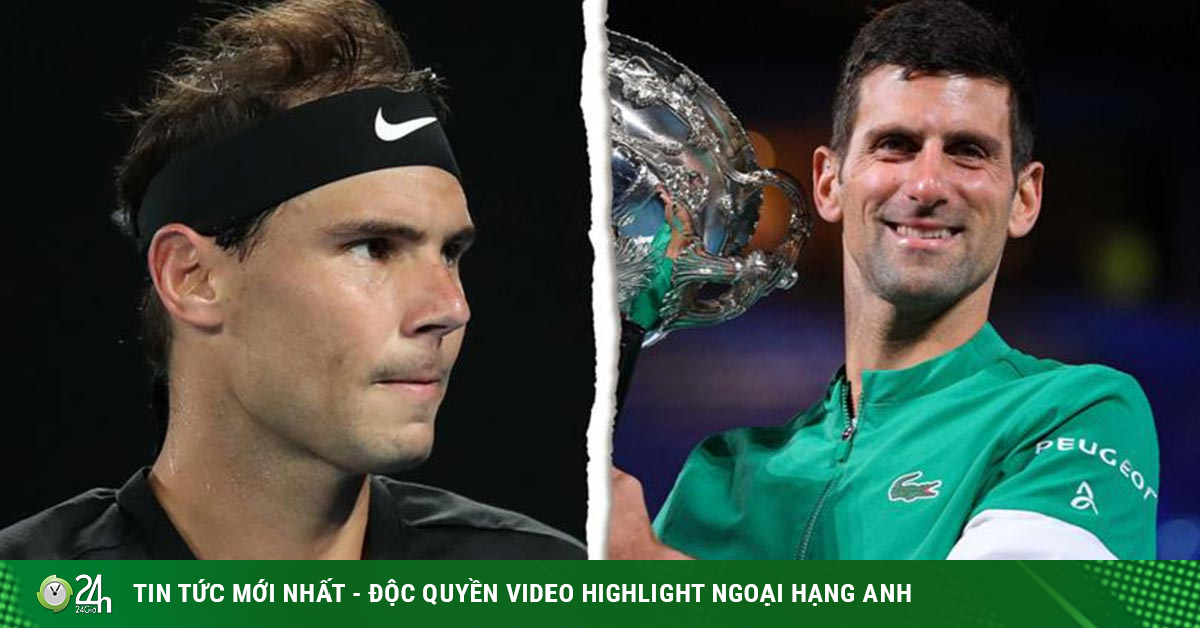 (Tennis video, tennis results, second round of men's singles Melbourne Summer Set) Rafael Nadal showed good form when having his first official match after recovering from Covid-19 and preparing to compete at the Australian Open 2022.

Video of the Rafael Nadal – Ricardo Berankis match in the second round of men's singles at the Melbourne Summer Set: Nadal comes out to welcome a brilliant new year
After 2 defeats against Andy Murray and Denis Shapovalov at the friendly tournament Mubadala Tennis Championship last year in Abu Dhabi (UAE), Rafael Nadal tested positive for Covid-19 when he returned to Spain. However, "Gaur" quickly recovered to fly to Australia to attend the ATP 250 Melbourne Summer Set.
Rafael Nadal has his first official match after recovering from Covid-19
At this hard-court race for Australia, Nadal is the number one seed in men's singles and he is exempt from the first round. In the second round, Rafa faced the 104th Lithuanian player Ricardas Berankis. In the first encounter with an opponent who is 98 places behind him on the ATP rankings, Nadal entered the game impressively to win 6-2 in the first set.
Ricardo Berankis could not cause many difficulties for "Gaur" Nadal in the second round of the Melbourne Summer Set
In the second set, the game was more tense. However, at the decisive moment, Nadal still played more alert to break in the last game, the opponent held the serve to win 7-5 and overcame Berankis after 2 sets in just 1 hour 32 minutes to advance to the quarterfinals. Melbourne Summer Set finale.
His opponent in the next round will be Tallon Griekspoor when the Dutchman has just beaten the host nation of Australia Alexei Popyrin 6-3, 4-6, 6-3.
Notably, just a few hours after his victory over Ricardas Berankis in the second round of the Melbourne Summer Set men's singles, Nadal withdrew from the doubles match with fellow junior Jaume Munar when they were expected to face the No. 4 Andrey Golubev/Franko Skugor in the second round of men's doubles this tournament. The reason is that Nadal wants to be in the best physical condition to continue to compete in his forte singles content when he is already in the quarterfinals.
Match specs:
| | | |
| --- | --- | --- |
| Rafael Nadal | 6-2, 7-5 | Ricardas Berankis |
| 3 | Aces | 3 |
| 2 | Double error | 3 |
| 36/57 (63%) | 1 serve rate | 39/64 (61%) |
| 28/36 (78%) | Serve 1 to score | 22/39 (56%) |
| 9/21 (43%) | Serve 2 to score | 11/25 (44%) |
| 5/8 (63%) | Break Point | 2/2 (100%) |
| 17 | Winner Points | 17 |
| 13 | Broken error | 24 |
| 6/6 (100%) | Points on the grid | 6/9 (67%) |
| 68/121 (56%) | total score | 53/121 (44%) |
Rafa lashed out at Djokovic for being kicked out of Australia
Recently, after learning that Novak Djokovic was ordered to be expelled from this country by the Australian government because the visa of the world's No. 1 tennis player was deemed invalid, Nadal spoke up to "spin" his great rival.
Nadal spoke out about Djokovic being deported by the Australian government after just entering the country
The AS newspaper quoted the world's sixth-ranked tennis player Nadal as saying Djokovic's case: "What happened is not good for anyone, but I don't know everything to be able to give a clear opinion. clear on Djokovic's problem".
"I can only say that we are going through a difficult time with many families suffering from this disease over the past two years and the disappointment of people in Australia with this case (Djokovic is exempt from medical treatment). economic) is normal because they have many restrictions, many Australians have not been able to return home or move out of their cities."
"I can only say that I believe medically savvy people have been advised that we have to get vaccinated and we need to. I've had two shots of the vaccine and if you do, you do. I don't know what the other players think because I don't know about them. The world has suffered a lot when many people didn't follow the rules. Everyone has to do what they think is good for themselves."
Nadal continued: "I think if he (Djokovic) wants to play here (Australian Open 2022), he can do it without any problem. Everyone is free to make a decision. I don't like the situation and I feel sorry for him in a way, but I do know the conditions for the players. been playing here for many months."
"Many people have died around the world (from Covid-19) and what health workers and all governments and health organizations tell us is that the only way to stop the epidemic is to get vaccinated. vaccine. And if you're vaccinated, you won't have any problems here, I repeat."
"You can find a way to play here without doing that (vaccination), but here you have to follow some rules. Novak has made his decision, nobody is forcing him to be vaccinated or not. Vaccinated. He's an adult and with his decisions he has to bear the consequences."
"Unfortunately, we are facing a pandemic and we have to stop it. The only way is to follow the guidelines and rules of disease prevention that they advise us."
Source: https://tcdulichtphcm.vn/the-thao/nadal-thang-tran-dau-nam-34da-xoay34-djokovic-vu-bi-truc-xuat-…Source: https://tcdulichtphcm.vn/the-thao/nadal-thang-tran-dau-nam-34da-xoay34-djokovic-vu-bi-truc-xuat-khoi-australia-c28a23258.html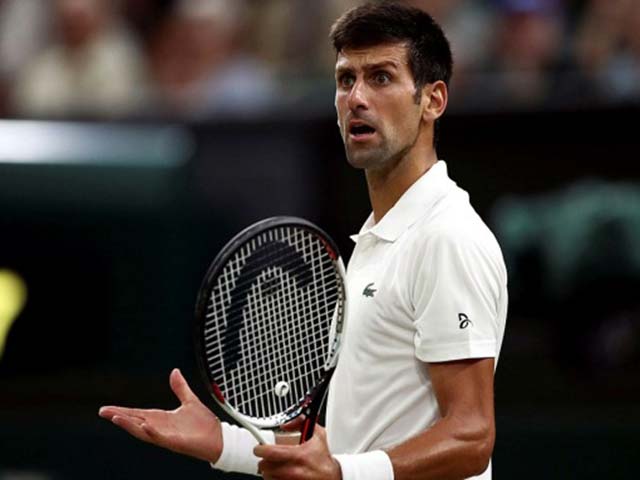 (Tennis news) Djokovic may have to say goodbye to all three of the next Australian Open.
According to Dang Duc – Tuan Hai (Ho Chi Minh City Tourism Magazine)
.