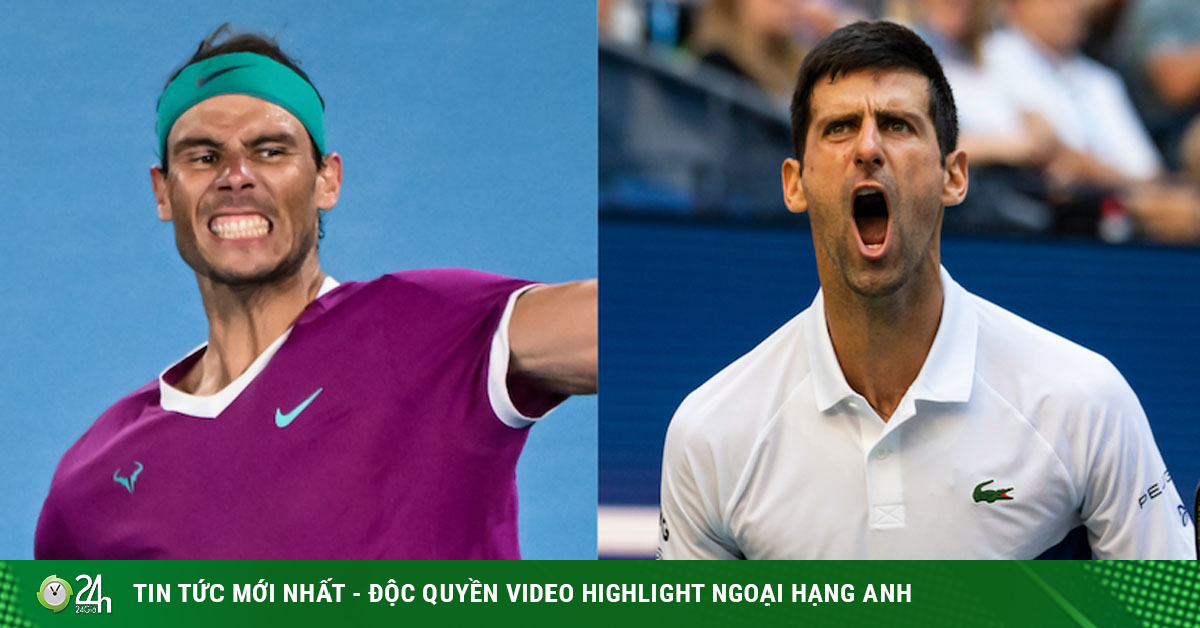 (Sports News, Tennis News) Rafael Nadal has just achieved impressive results at the famous golf tournament in his hometown last weekend. Meanwhile, Novak Djokovic is about to return to the competition, but the world No. 1 player still faces many concerns.

Nadal achieves remarkable results at home golf tournament
Video of Rafael Nadal showing off his golf skills and winning the runner-up at the Balearic Mid-Amateur Golf Championship:
According to Marca, two weeks after a phenomenal comeback against Daniil Medvedev to win the Australian Open, Rafael Nadal has just won the runner-up at the Balearic Mid-Amateur Golf Championship.
Nadal excellently won the runner-up at the Balearic Mid-Amateur Golf Championship over the weekend
At the tournament gathering 96 golfers taking place at Club Alcanada golf course in Alcudia town of Balearic Islands (Spain), Nadal excellently finished with a record of 151 strokes in 2 days of competition, more than 17 than the champion of this tournament, Federico Páez (139 strokes) after 2 days of competition over the weekend.
In addition to natural tennis talent, Nadal is also quite good at golf. He often attends many golf tournaments on the island of Mallorca when he is not participating in the ATP Tour tournaments. According to the plan, "Gaur" Rafa will attend 2 consecutive hard-court tournaments in Acapulco (Mexico) and Indian Wells (USA).
Djokovic reappears next week, worried about his participation in 3 Masters 1000 tournaments
After missing his appointment to compete at the Australian Open 2022 due to being expelled by the Australian government, Novak Djokovic will return to play next week by participating in the Dubai Tennis Championship (February 21-26) in Dubai (UAE).
If Djokovic does not perform well in this ATP 500 tournament, and Daniil Medvedev wins the tournament at the same time in Acapulco (Mexico), the Serbian star's No. 1 position in the world will be threatened.
Novak Djokovic will compete in the Dubai Tennis Championship next week
Djokovic also faces concerns when he may be banned from participating in 3 ATP Masters 1000 tournaments in Indian Wells, Miami and Monte-Carlo if he does not get vaccinated against Covid-19 when the US and Monaco authorities are tightening regulations with tournament players.
Beauty Giorgi wears sexy clothes to welcome Valentine
On her personal Instagram page, which attracts more than 563 million subscribers, on February 12, Italian tennis beauty Camila Giorgi posted 2 photos of her wearing a black shirt and short jeans showing off. Slim legs with a body of thousands of people.
Italian tennis beauty Camila Giorgi shows off her beautiful figure to celebrate Valentine's Day
The beauty born in 1991 only wrote a brief photo caption with a black heart shape. This is considered an early "gift" that Giorgi wants to give fans on Valentine's Day (February 14) this year.
Wawrinka reappears after nearly 1 year
Le Parisien daily reported that, after nearly a year of not playing since losing to junior Lloyd Harris in the opening round of the Qatar Open in Doha (Qatar), Stan Wawrinka will return to compete in this year's clay season with The focus is on Roland Garros, the tournament will kick off on May 22.
"Stan The Man" Wawrinka won Roland Garros in 2015
The Swiss tennis player had to undergo 3 surgeries on his left foot and Achilles heel, making the career of the owner of 3 Grand Slam titles significantly affected. Wawrinka is currently ranked 173rd on the ATP rankings.
Astonishing the longest tie-break series in ATP Tour history
Video of the record-long tie-break between two American players Reilly Opelka and John Isner at this year's Dallas Open men's singles semifinal:
On February 13, 2nd seed Reilly Opelka overcame 3rd seed John Isner in the semifinals of the ATP 250 Dallas Open in Dallas (USA) with two breathtaking tie-breaks. Notably, with Opelka winning Isner 24-22 in the "gunfight" in the second set, this is also the longest tie-break in ATP Tour history.
In the final match at dawn this morning (February 14), Opelka again overcame fourth seed Jenson Brookby with two tie-break series to crown the championship at home.
Opelka and Isner created a 46-point tie-break in the second set of the Dallas Open semi-finals
Source: https://tcdulichtphcm.vn/the-thao/nadal-doat-ngoi-a-quan-giai-golf-que-nha-djokovic-them-noi-lo-…Source: https://tcdulichtphcm.vn/the-thao/nadal-doat-ngoi-a-quan-giai-golf-que-nha-djokovic-them-noi-lo-tennis-24/7-c28a25692.html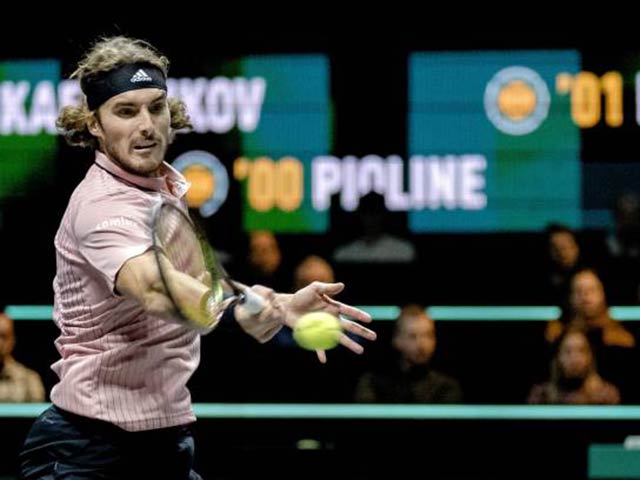 (Tennis video – Tennis results, Stefanos Tsitsipas – Felix Auger-Aliassime, men's singles Rotterdam Open final) Tsitsipas stands before the opportunity…
According to Dang Duc (Synthesis) (Ho Chi Minh City Tourism Magazine)
.