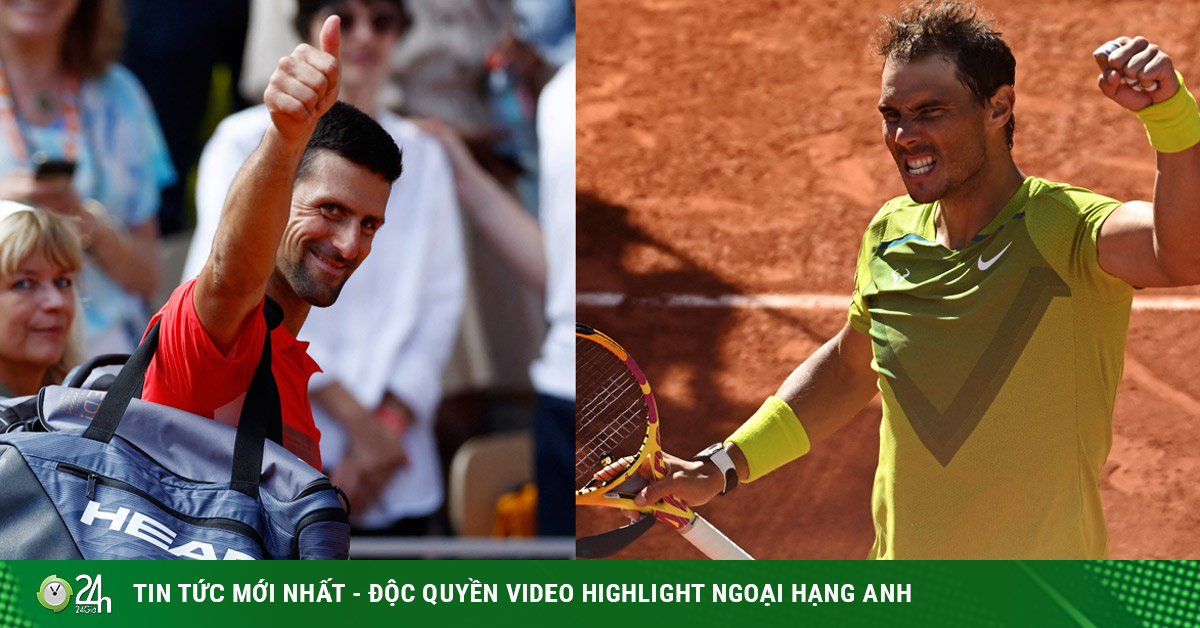 (Sports News, Tennis News) Rafael Nadal has determined that his heroic performance with Novak Djokovic in the upcoming quarterfinals of Roland Garros can be his farewell match with the Grand Slam tournament in which he holds a super record of 13. coronation times.

Video of the "suffocating" 5-set match between Felix Auger-Aliassime and Rafael Nadal in the 4th round of Roland Garros 2022: Last night and early this morning (May 29 and 30, Vietnam time), both defending champion Novak Djokovic and former king Rafael Nadal had important victories in the fourth round of Roland Garros 2022 but in completely different ways. together.
Rafael Nadal needed nearly 4 and a half hours to beat Felix-Auger Aliassime
While the No. 1 seed Djokovic gently overcame the No. 15 seed Diego Schwartzman 6-1, 6-3, 6-3, the No. 5 seed Nadal struggled to come back to defeat the No. 9 seed Felix Auger- Aliassime after 5 sets with the score 3-6, 6-3, 6-2, 3-6, 6-3.
As expected by many, Djokovic and Nadal will have to eliminate each other in the quarterfinals of Roland Garros this year according to the results of the draw before the tournament.
This great battle will take place tomorrow (May 31) on the main Philippe Chatrier stadium and the winner will have a ticket to the semi-finals and open the possibility of being crowned the French Open championship this season.
Djokovic defeated Nadal in the semifinals of Roland Garros last year with the score after 4 sets of 3-6, 6-3, 7-6 (4), 6-2.
Speaking on the ATP Tour homepage after the match lasted until 4 hours 23 minutes to overcome Auger-Aliassime (current student of his uncle and former coach, Toni Nadal), Rafael Nadal said: "Felix (Auger-Aliassime) is a great player, without a doubt. He is very young, full of strength and moves with flexibility. For me, Felix was a very difficult opponent to play today. He's done a lot and is getting better and better."
"I wish him all the best for the rest of the season. Without a doubt, it was a very important victory for me."
Before struggling to overcome Felix Auger-Aliassime last night (May 29), Rafael Nadal only had to go through 2 matches lasting 5 sets in 111 matches played at Roland Garros. That's when he beat John Isner 6-4, 6-7 (2), 6-7 (2), 6-2, 6-4 in 2011 and beat Novak Djokovic 6-4, 3-6, 6-1 , 6-7 (3), 9-7 2013.
Defeating Auger-Aliassime helped Nadal reach the 16th Roland Garros quarter-finals after attending the only Grand Slam tournament on clay.
Nadal and Djokovic will meet for the 10th time at Roland Garros and it will also be the 59th time they have met in history since their first meeting in 2006. Last year, Nadal lost to this rival in Roland Garros semi-final. Speaking about the upcoming heroic show with Nole, Nadal suddenly revealed that it could be his last match at the French Open.
"I hope I have enough strength to train tomorrow. I haven't played Djokovic in a year and it's been a big challenge. He won the last 9 matches. Djokovic is also the champion at the Rome Masters and he will be confident."
"I know my situation and I accept it. What I'm going to do is fight hard, I can't complain because I'm in the quarterfinals. Two and a half weeks ago, even though I had hope, I didn't (lost to Denis Shapovalov in the third round of the Rome Masters).
"I don't know if I'll be able to play here next year and I'm still enjoying these moments. Every match could be my last at Roland Garros."
"The match against Djokovic could be my last here. I've been through a complicated rehabilitation with my legs and I don't know what will happen to my career. What I try to do is enjoy and continue living my dream of playing tennis and trying to get deep at Roland Garros," said Nadal.
Meanwhile, evaluating the upcoming Roland Garros quarter-final against Nadal, Djokovic confidently shared: "I'm ready for that. I like the way I feel and hit the ball. I will focus on what I will focus on. I need to do. I want to take advantage of my opportunities against Rafa."
Source: https://tcdulichtphcm.vn/the-thao/nadal-thang-nghet-tho-aliassime-tiet-lo-tran-sieu-tinh-dien-vo…Source: https://tcdulichtphcm.vn/the-thao/nadal-thang-nghet-tho-aliassime-tiet-lo-tran-sieu-tinh-dien-voi-djokovic-c28a32594.html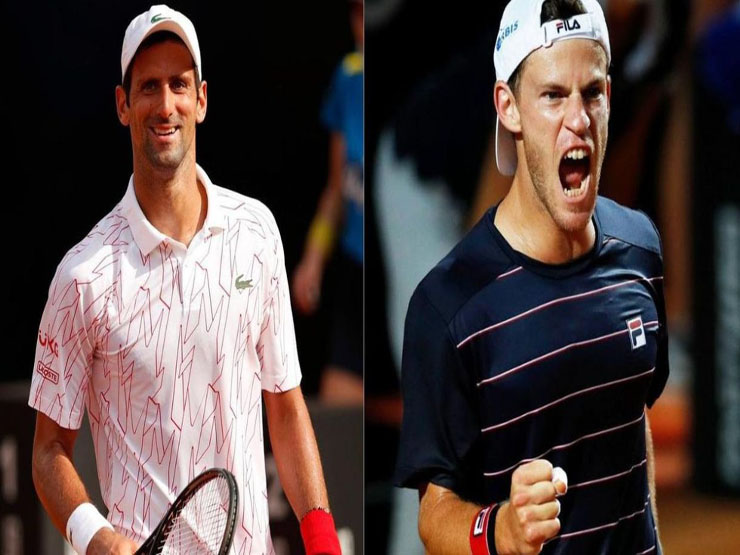 (Tennis video, tennis results, Novak Djokovic – Diego Schwartzman, round 4 Roland Garros) Djokovic is still moving fast in his journey to defend his Roland Garros title. A young tennis player like Schwartzman…
According to Dang Duc (Collected from Marca & ATP Tour) (Ho Chi Minh City Tourism Magazine)
.