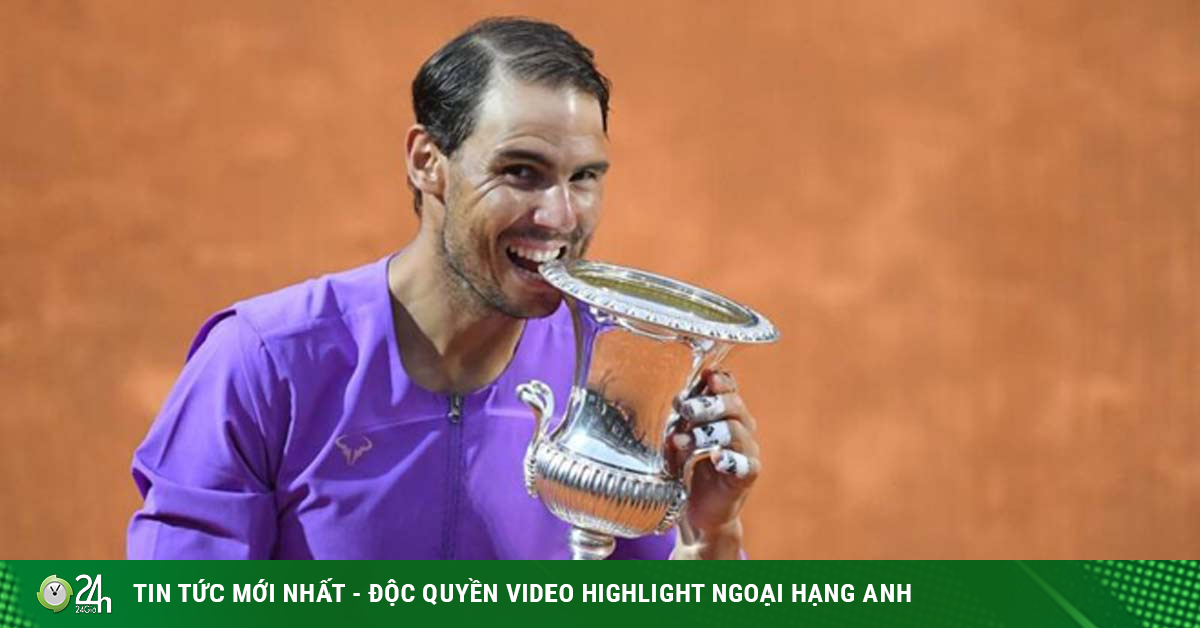 Monday, May 17, 2021 05:33 AM (GMT+7)
(Sports News, Tennis News) Rafael Nadal had an impressive victory over his great rival Novak Djokovic after 3 sets to dethrone his opponent and win the ATP Masters 1000 tournament for the 10th time in Rome (Italy). Shining historical milestones have just called the name "King of Clay".
Video of the exciting men's singles final at Rome Masters 2021:
The classic final between Novak Djokovic and Rafael Nadal at this year's Rome Masters took place with dramatic appeal as expected by a large number of fans around the world.
Last night (May 16, Vietnam time), 2 hours and 50 minutes playing on the Center court at the Foro Italico clay-court tennis complex, "Gaur" Nadal defeated his great rival Djokovic with a score of 7- 7. 5, 1-6, 6-3 to be crowned.
Djokovic lost to Nadal in this year's Rome Masters men's singles final after a dramatic 3-set battle
Notably, this is the 10th time, Rafa won the men's singles title at the Rome Masters (also known as the Italian Open). The 34-year-old Spaniard became the first player in history to have four tournaments on the Championship Tour 10 or more times each, including 13 Roland Garros titles, 12 Barcelona Open titles, 11 Monte-Carlo Masters and 10 Rome Masters titles.
Nadal also officially has the 36th ATP Masters 1000 title in his career, equaling the record with Djokovic himself since this competition system was established in 1990. The third person on this list is currently Roger. Federer, but "Express Train" has only 28 championships at this level.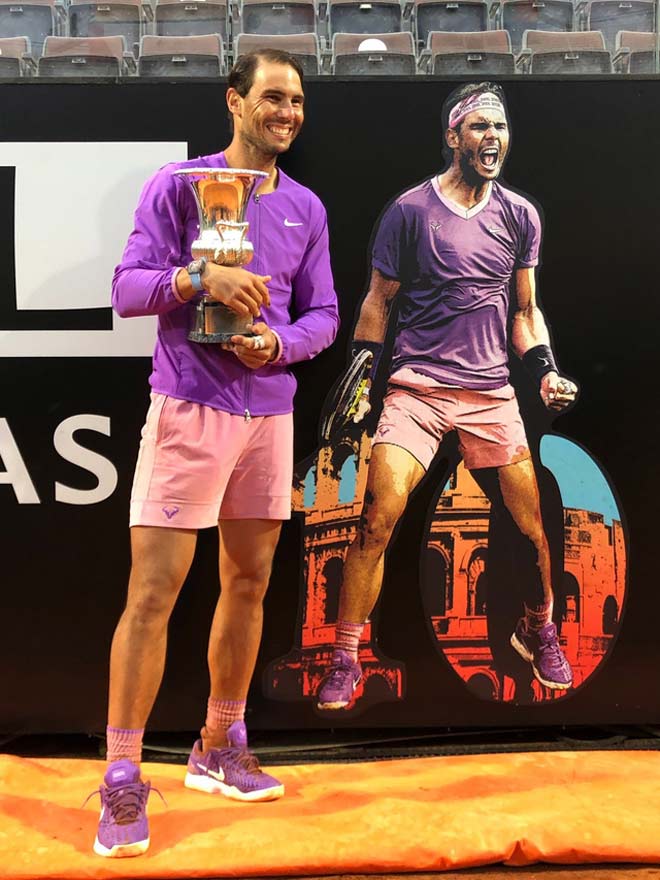 Nadal sets a record with 10 times crowned Rome Masters and has equaled the feat of 36 ATP Masters 1000 titles like Djokovic
With just dethroning Djokovic to win the Rome Masters for the 3rd time in the last 4 years, Nadal now has 88 professional titles in his career. In the Open era (from 1968 to present), only Jimmy Connors (109), Roger Federer (103) and Ivan Lendl (94) have more titles than the Spaniard.
Speaking last night at a press conference after defeating Djokovic to complete the "Decima" Rome Masters, Nadal said: "This is a victory that I am very satisfied. It's great to have the trophy in Rome again. I really want to win my 10th title here. The championship in Rome was the first major title I ever won.
After winning my 10th championship at Roland Garros, Monte-Carlo and Barcelona, ​​I really want to have my 10th championship here (Rome) too."
Rafa continued: "I think I've been playing better and better with my forehand over the past few weeks, I've hit a lot of important points with confidence from that. There were moments where I could have changed more than I did. But the positive thing is that the winners and solutions I came up with with my forehand are much better than they have been in the past few weeks.
"It's a huge improvement for me and this is very important. Especially on clay, it gives me confidence."
The title at the Rome Masters also makes Nadal the highest-rated player at the French Open (Roland Garros), where he will aim for his 14th title in two weeks' time. Nadal beat Djokovic in just three sets in last year's Roland Garros final.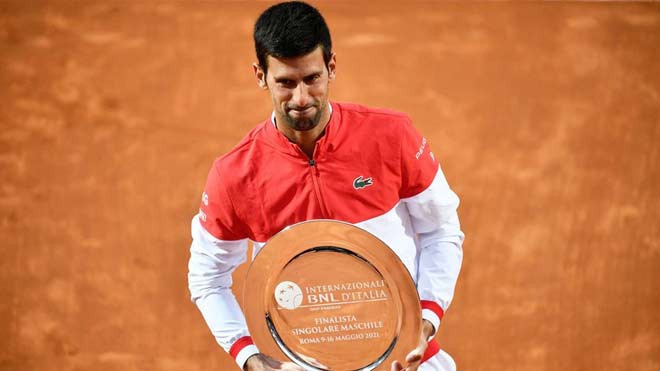 Djokovic became the former king of the clay court tournament in the Italian capital
Meanwhile, Djokovic has one more final on clay after losing to Nadal after losing 0-6, 2-6, 5-7 at Roland Garros last October to "Gaur".
Nole admitted: "I am disappointed that I did not win the Rome Masters this year, but at the same time I am very pleased with the performance I have shown in the later stages of this tournament."
Video of Rafael Nadal receiving the 10th Rome Masters title in his career: Source: https://tcdulichtphcm.vn/the-thao/nadal-don-mua-ky-luc-o-lan-thu-10-vo-dich-rome-masters-he-lo-n…Source: https://tcdulichtphcm.vn/the-thao/nadal-don-mua-ky-luc-o-lan-thu-10-vo-dich-rome-masters-he-lo-ngay-cang-gioi- dieu-nay-c28a6794.html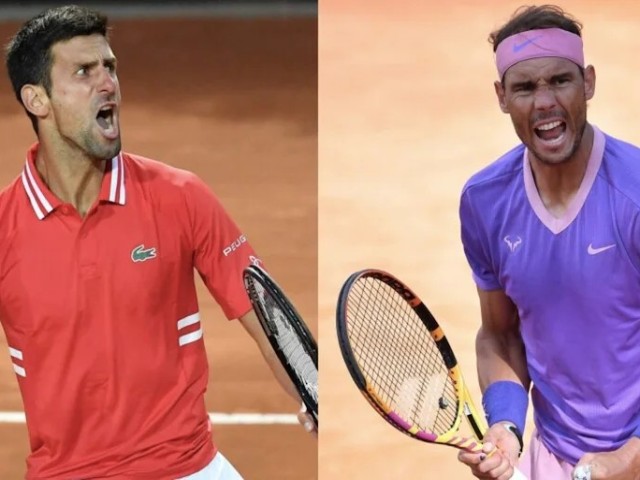 (Video, tennis results Novak Djokovic – Rafael Nadal, final Rome Masters) Djokovic and Nadal dedicated the final Rome Masters…
.