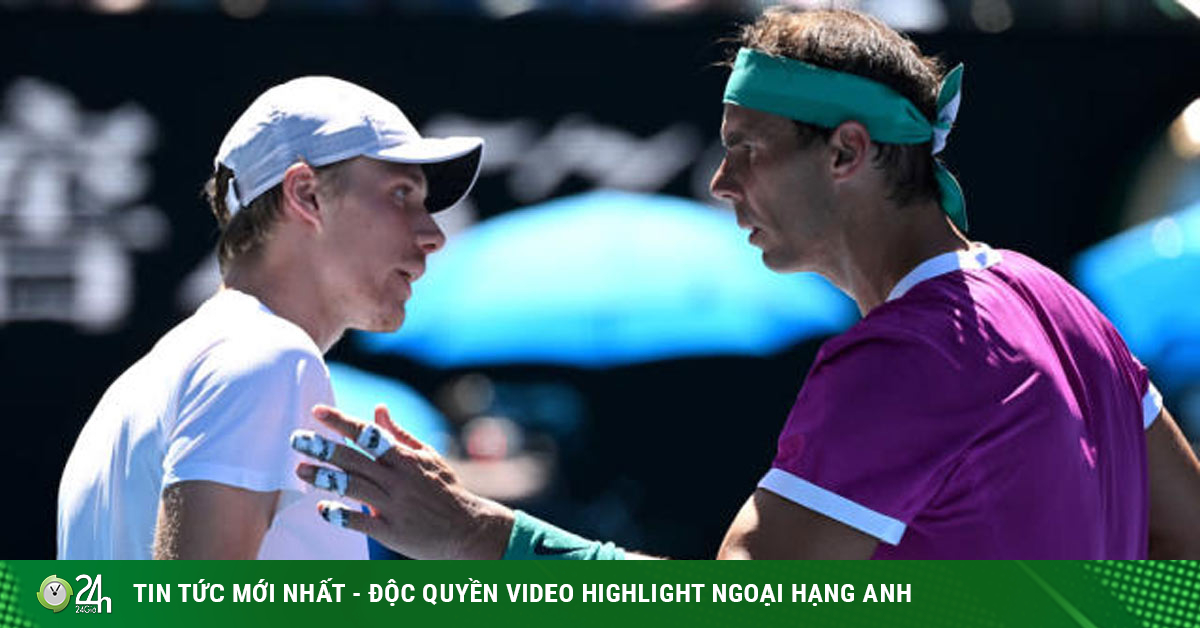 (Sports News, Tennis News) Rafael Nadal admits he has been "destroyed" physically after a tough five-set victory over Denis Shapovalov in the quarterfinals of this year's Australian Open. "Gaur" also responded to the opponent's accusation that he was favored by the referee.

Video Denis Shapovalov quarreled with referee Carlos Bernandes because he was angry with Rafael Nadal: Rafael Nadal has just reached the 7th Australian Open men's singles semi-final for the 7th time on the way to seek his second championship here to realize his ambition to set a record of winning 21 Grand Slams.
However, to achieve that result, "Gaur" just took 4 hours and 7 minutes to overcome Denis Shapovalov after 5 sets in the quarter-finals with a score of 6-3, 6-4, 4-6, 3 -6, 6-3 in the "fitness marathon" on the main field of Rod Laver Arena on the afternoon of January 25 to win tickets to Matteo Berrettini in the semi-finals.
Nadal reaches 7th Australian Open semi-final
However, the competition between Nadal and Shapovalov broke out a remarkable incident. 11th seed Shapovalov was furious and complained to referee Carlos Bernardes that Nadal rested for too long between sets 1 and 2 but was not timed or penalized by the referee.
After the game, Shapovalov said: "Of course. 100% he (Nadal) got that favor. Every previous game that I played, the pace was very fast because the countdown timer always works after each score."
"I am completely ready to play every time the timer counts down to 3, 2, 1 or back to zero. I watched how the ref reacts (when Nadal doesn't serve when the timer counts down). score to 0) and spoke up to remind him".
"I was ready but a minute and a half passed, the referee said he would not sanction Rafa (Nadal) because I myself was not ready. To me, it would be like a joke if someone told me that."
"I respect everything that Rafa has done and think he is an extraordinary player. But there must be some set boundaries and rules. It's frustrating if you're in my situation as a player against him."
"You feel like you're not only playing a player from the other side of the net, but you're also going to have to face the referee and more," said Canadian Shapovalov, "Morning Sao".
In response to that, Nadal immediately denied he was favored by referee Carlos Bernardes. Former world number 1 Spaniard shared: "No. There is no such thing in this situation. I truly believe that on the court you don't deserve to be treated any better by the referee than your opponent. I don't want that and I don't feel like I'm entitled to it."
"Without a doubt, as everyone knows, I have a lot of respect for Carlos (Bernardes) and think he is a great referee. There were times when he was very tough when it came to making decisions with me on the court, wasn't he?"
Nadal also tacitly mocked Shapovalov for acting rashly when he quickly accused himself of being biased by the referee. "I really believe that the top players always have the bigger advantage. But on the field, that's not true. That is my feeling. I never felt that I had the refereeing advantage on the pitch and I really believe Shapovalov was wrong in this case."
Nadal thinks Shapovalov was wrong when he accused referee Carlos Bernardes of favoritism
"I really feel sorry for him. I think Shapovalov has been playing a great game for a long time. Of course, it's hard to accept to lose a match like this, especially after I felt destroyed and maybe he felt it. But then I can still manage to win this match."
"I wish Shapovalov all the best. He's young, I think we all make mistakes in our careers. I also made a lot of mistakes when I was young and maybe later he will understand after thinking carefully and realizing that his behavior today was not right at all," Rafa said.
Source: https://tcdulichtphcm.vn/the-thao/nadal-34phan-phao34-shapovalov-vu-bi-to-trong-tai-australian-o…Source: https://tcdulichtphcm.vn/the-thao/nadal-34phan-phao34-shapovalov-vu-bi-to-trong-tai-australian-open-thien-vi-c28a24565.html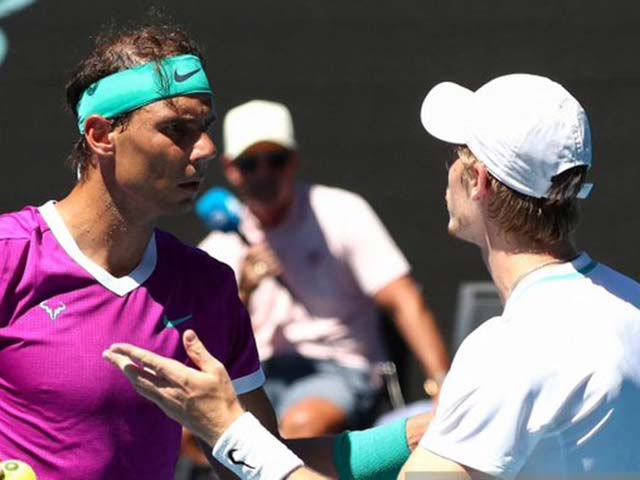 (Tennis news) The Nadal – Shapovalov match was noticed because of an incident involving the referee.
According to Dang Duc (Collected from The West Australia & Tennis.com) (Ho Chi Minh City Tourism Magazine)
.