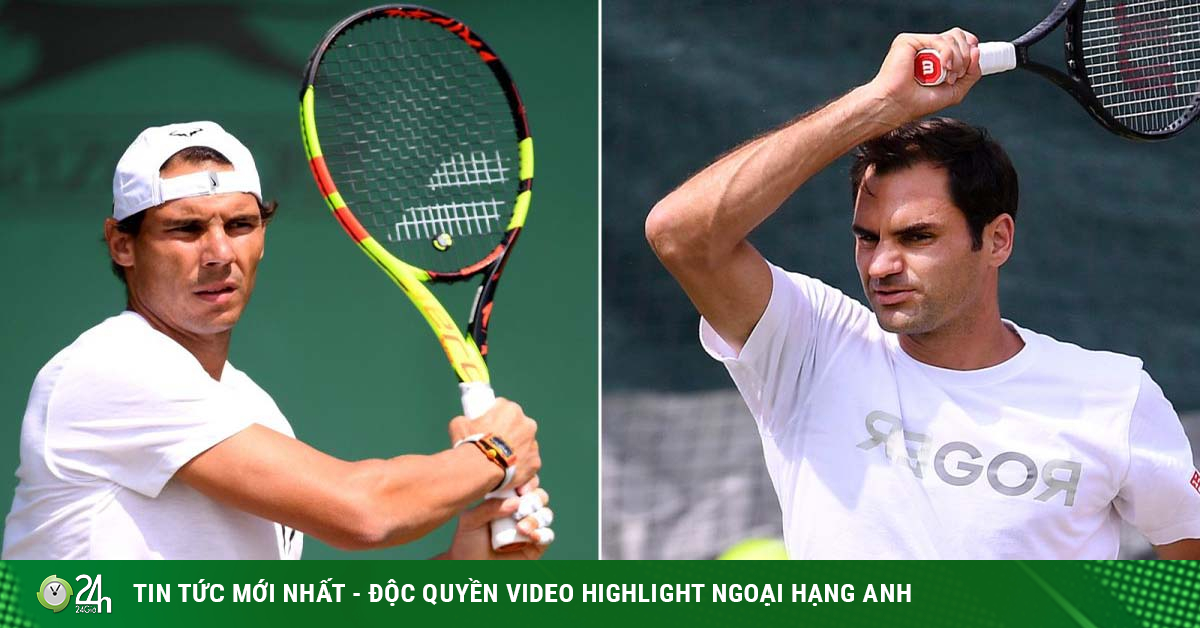 Monday, June 21, 2021 16:13 PM (GMT+7)
(Sports News – Tennis News) Rafael Nadal shocked fans when he confirmed that he would not attend Wimbledon 2021 as well as the Tokyo Olympics. Meanwhile, Roger Federer is not well prepared for the grass-court Grand Slam.
Looking back at the match Federer – Auger-Aliassime
The big shock comes to Wimbledon 2021 when the tournament has not yet started. The two-time champion here – Rafael Nadal confirmed that he will not attend this year's tournament. After the defeat at Roland Garros recently, it can be seen that the Spaniard's physical condition is not in a good stage.
In the last chapter of their careers, both Nadal and Federer are facing many difficulties
Therefore, Nadal's decision is understandable. After a moment of shock for fans, the world No. 3 personally explained: "This is not an easy decision. However, after discussing and negotiating with my team, I was forced to miss Wimbledon as well as the Olympics. My team and I believe this is the right decision."
Nadal added: "My goal is to prolong my top career. I always want to compete at the highest level, in the best shape. I will continue to fight for my professional goals and keep my career strong."
Through Nadal's statement, it can be seen that his body is in a difficult state. From the beginning of 2021 until now, experts believe that Nadal has always played with prolonged pain. This is considered part of the reason why Rafa lost to rival Novak Djokovic 1-3 in the semi-finals of Roland Garros 2021.
Nadal accepts to let go, even if he may be deducted 720 points. But according to Tennis World, Nadal could retain half of that thanks to rankings changes during the pandemic.
As for rival Roger Federer, Wimbledon 2021 is one of the last Grand Slams in his career. And obviously "Express Train" will do everything to conquer the tournament where he is the record holder with 8 crowns.
However, the momentum of the 40-year-old Swiss tennis player is not really good. At the last Halle Open 2021, Federer lost to his 19-year-old junior Felix Auger-Aliassime on June 16. The worrying thing is that despite being played on grass forte, Federer repeatedly damaged himself and failed to resolve Auger-Aliassime's serve with an average speed of 208 km/h.
Federer was really disappointed with the result. Tennis World quoted the veteran tennis player as saying: "I feel like I need time to let go of the sadness of losing the third set. I'm not satisfied with the way I finished the tournament, similar to in Geneva. . I tried to play quickly, the balls needed to be quicker and more efficient. However, that did not happen."
Asked about the possibility of, like Nadal, dropping out of Wimbledon, Federer said: "I don't want to make any foolish decisions at the moment. I will return to Switzerland and discuss it thoroughly with my team, before making any further announcements."
The reason Rafael Nadal can retain 360 of the 720 points he won at Wimbledon 2019, is because of adjustments by the Association of Tennis Professionals (ATP). For 4 months, from March to July 2020, many tournaments were delayed because of the Covid-19 outbreak. That prompted the Association of Tennis Professionals (ATP) to decide to freeze the scoreboard.
According to the rules of the post-Covid-19 ATP, the score that Nadal can be deducted will be calculated: Either 50% of the score won by the player in 2019, or 100% of the score in 2021. Because Nadal has no points. In the next tournament, he will be deducted 50% of the score of 2019.
ATP scoring mechanism: Deduct the old year's points, then add the new tournament's points. But at the 2019 timeline, ATP decided to only deduct 50% of the score. Therefore, Nadal was only deducted 360 out of 720 points at Wimbledon 2019. But unfortunately, due to the absence of this year's tournament, he did not get any additional points.
Source: https://tcdulichtphcm.vn/the-thao/nadal-bo-wimbledon-federer-thua-o-halle-open-toan-tinh-cua-2-h…Source: https://tcdulichtphcm.vn/the-thao/nadal-bo-wimbledon-federer-thua-o-halle-open-toan-tinh-cua-2-huyen-thoai-c28a9243.html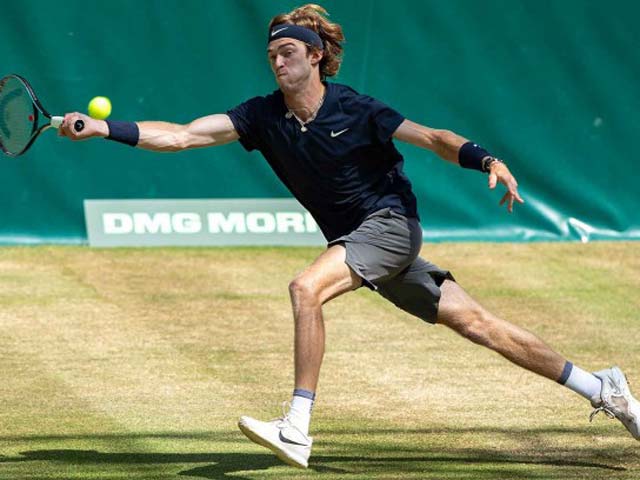 Andrey Rublev needed three sets to get past Nikoloz Basilashvili despite his easy start.
.