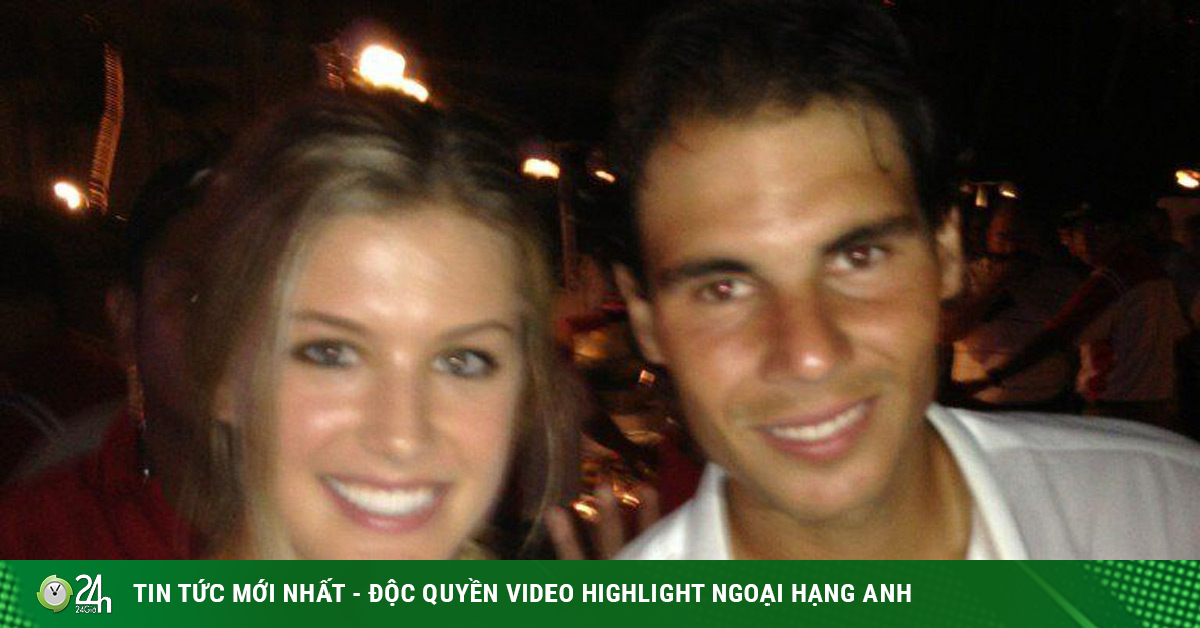 (Sports news, Tennis news) Tennis news for the week of March 15-21: Rafael Nadal may not have reached his best physical condition when he just lost to Taylor Fritz in the Indian Wells Masters final. Meanwhile, the beautiful Eugenie Bouchard has just returned to her "glamorous single" life.

Nadal missed the Indian Wells Masters championship because of injury?
Video Nadal has to treat chest pain in the middle of the Indian Wells Masters final 2022: Rafael Nadal looks forward to his fourth championship at Indian Wells and equals Novak Djokovic's record of 37 ATP Masters 1000 titles when he confronts Taylor Fritz in the final this morning (March 21). However, a big surprise happened when the record holder of 21 Grand Slams lost in shock after 2 sets against the junior American player with the score of 3-6, 6-7 (5), respectively.
Nadal re-injured in the chest in the final Indian Wells Masters this morning
Notably, after the first set with Fritz, Nadal had to call his fitness coach and doctor on the field to give him medical care. According to Express.co.uk, the Spaniard has suffered from chest pain after a recurrence of the injury he suffered in the semi-final against Carlos Alcaraz.
Nadal's pain could keep him from performing at his best. However, it is undeniable that Taylor Fritz played great in the Indian Wells Masters final and deserved to be crowned at home. Even, a few hours before the last match, Fritz was suspected of having ankle pain.
The title at Indian Wells Masters deserves to belong to Taylor Fritz
According to Marca, after attending the Indian Wells Masters, Nadal will not attend the Miami Open (March 23 – April 3) to spend more time resting before competing at the Monte Carlo Masters (April 9 – 17). . This is where he can rematch Novak Djokovic when the tournament in Monaco allows players who have not been vaccinated against Covid-19 to still participate in the tournament.
Video of Taylor Fritz's title coronation at Indian Wells this year: Tennis beauty Bouchard broke up with her famous boyfriend
Video of memorable moments of tennis beauty Eugenie Bouchard: According to TMZ Sport, tennis beauty Eugenie Bouchard and her famous boyfriend, player Mason Rudolph of the Pittsburgh Steelers Club of the American Professional Rugby League (NFL) have just broken up after nearly 2 years of dating. A source said that Bouchard and Rudolph's decision to "go their separate ways" took place in a friendly atmosphere and they still plan to be friends after they no longer have a love relationship.
Beautiful woman Eugenie Bouchard and her boyfriend, rugby star Mason Rudolph broke up after nearly 2 years of being together
Medvedev has the opportunity to soon reclaim Djokovic's world No. 1 position
Although he had just climbed to the top of the world No. 1 male tennis player for only 2 weeks before being reclaimed by Novak Djokovic, Daniil Medvedev did not need to worry too much.
Because, at the upcoming Miami Masters (March 23 – April 3), when Djokovic cannot compete because he does not meet the requirements for Covid-19 vaccination when entering the US, a great opportunity will open up for Medvedev when The Russian tennis player only needs to reach the semi-finals to climb to the top of the ATP rankings again.
Daniil Medvedev needs to reach the semi-finals of the Miami Masters to reclaim the world No. 1 position from Novak Djokovic
Federer is passionate about wrestling
Revealed on the Tennis Channel, the world's 23rd ranked tennis player John Isner has revealed that his great colleague Roger Federer has a similar interest in wrestling.
The 2.08m-tall American said: "I think Roger Federer is the greatest tennis player of all time by any parameter. I enjoy spending my free time chatting with him, we have a lot in common. Both are great fans of wrestling. In particular, he is very interested in that sport, which many people don't know."
Federer was revealed by his colleagues to be a wrestling fan
Saving 11 break points, "Giant" Isner and compatriots were crowned at home for the second time
Video of this year's Indian Wells Masters men's doubles final: In the Indian Wells Masters 2022 men's doubles final last night (March 20), the host pair John Isner and Jack Sock excellently saved 11 risks of losing breaks before winning after 80 minutes against the duo. Santiago Gonzalez (Mexico) and Edouard Roger-Vasselin with the score 7-6 (4), 6-3. This is the second time the 2.08m tall player Isner paired with Sock to win the Indian Wells Masters men's doubles title after the first time in 2018.
"Giant" John Isner and compatriot Jack Sock won the second Indian Wells Masters men's doubles title together
Source: https://tcdulichtphcm.vn/the-thao/nadal-hut-cup-indian-wells-vi-dau-nguc-bouchard-chia-tay-ban-t…Source: https://tcdulichtphcm.vn/the-thao/nadal-hut-cup-indian-wells-vi-dau-nguc-bouchard-chia-tay-ban-trai-tennis-24/7-c28a28052.html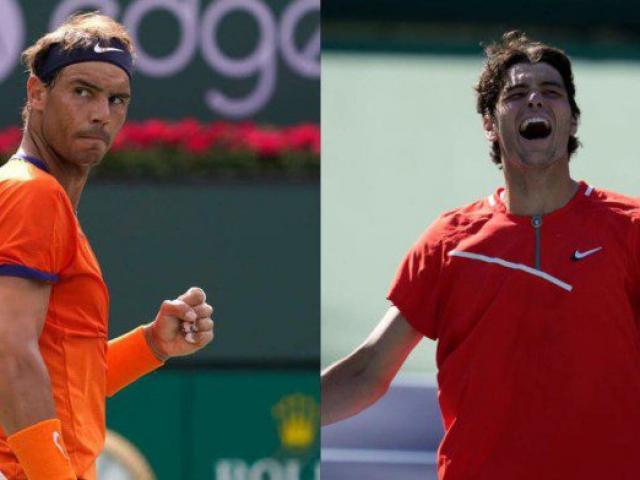 (Tennis video, tennis results, Rafael Nadal – Taylor Fritz, men's singles final Indian Wells Masters 2022) The battle to decide the owner of the first ATP Masters 1000 title of the year…
According to Dang Duc (Synthesis) (Ho Chi Minh City Tourism Magazine)
.