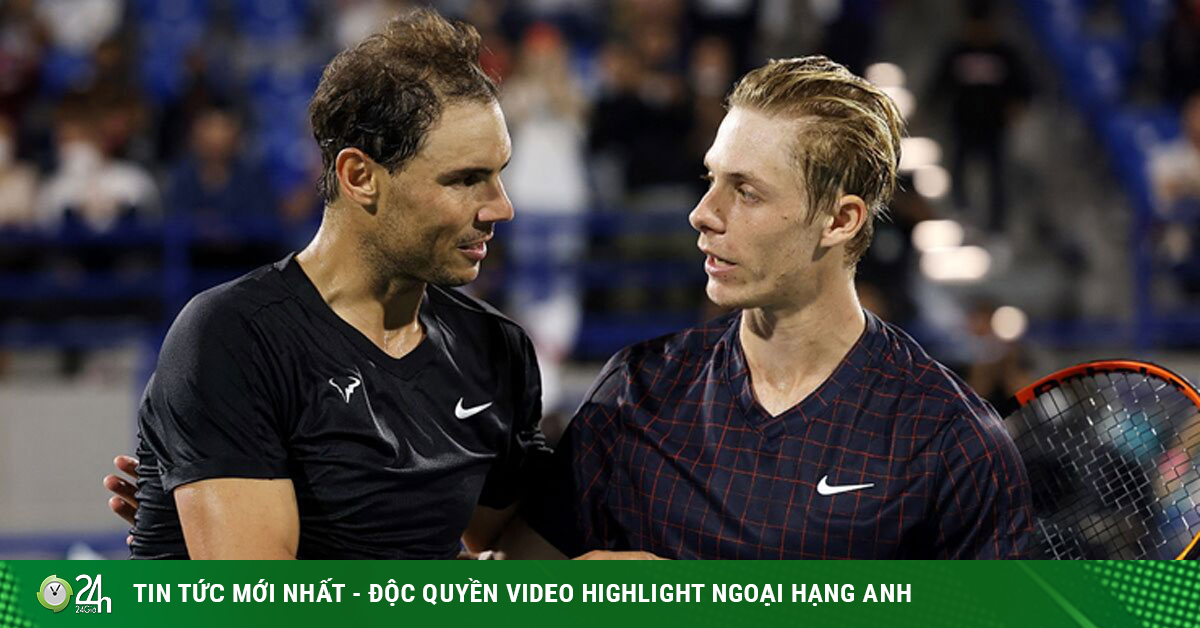 (Sports News, Tennis News) Rafael Nadal has just confirmed that he has contracted Covid-19 shortly after he attended two matches at the Mubadala Tennis Championship in Abu Dhabi (United Arab Emirates).

Video of the dramatic third prize match of Rafael Nadal and Denis Shapovalov at the Mubadala Championship 2021 in Abu Dhabi (UAE) on December 18: Recently, Rafael Nadal has just confirmed on his personal Instagram page attracting more than 12.5 million subscribers "Follower" a notice confirming that he has just tested positive for the SARS-CoV-2 virus. when testing for Covid-19.
Having just lost both matches at the Mudadala Tennis Championship in Abu Dhabi, Nadal (left) contracted Covid-19 while flying back to Spain.
The owner of 20 Grand Slam titles received this bad news after he had just landed a flight to Porto Cristo, a town on the island of Mallorca in his hometown of Baleric Islands (Spain) after having just traveled to Kuwait. and Abu Dhabi (UAE).
Last weekend, Nadal went to Abu Dhabi to attend the Mubadala Championship 2021 performance tournament. In this hard-court tournament, the Spaniard "Gaur" was unable to defend the title when he lost to Andy Murray 3-6 , 5-7 in the semi-finals. After that, Nadal continued to lose after 3 sets against Denis Shapovalov with a score of 7-6 (4), 3-6, 6-10 when the last set of two players had to decide victory – loss by super tie-break. in the third place match.
On his Instagram on the evening of December 20 (Vietnam time), Nadal wrote: "Hello everyone. I want to announce that on my return home after playing the tournament in Abu Dhabi, I got the results. positive for COVID -19 in a PCR test done on me when I returned to Spain".
"Both in Kuwait and Abu Dhabi, me and the coaching staff passed the tests that are conducted every two days, and all were negative. The last time was conducted on Friday (December 17). ) and we have the results on Saturday (December 18).
"I'm having some uncomfortable moments, but I hope to improve little by little. Now that I've gone home, I've just announced the test results to everyone I've been in contact with. So I've been there. I will have to flexibly adjust my schedule and I will analyze my options depending on my recovery I will keep you informed of any decisions regarding future tournaments. First of all, thank you all for your support and understanding."
Nadal received a shock when it was less than a month before the Australian Open 2022 started
The 2021 season has taken place with many difficulties for Nadal. He only played 29 official matches and missed many tournaments due to injury. Rafa was once turned into the former king of Roland Garros by his great rival Novak Djokovic when he lost to the Serbian player in the semifinals. A foot injury caused Nadal to then withdraw from both Wimbledon, the Tokyo Olympics and the US Open as well as early parting this season.
On his Instagram page, Nadal confirmed that he has just had Covid-19 and has informed his close contacts recently to self-isolate.
Nadal has also revealed that he is still not sure if he is fit enough to attend the Australian Open 2022 when this Grand Slam tournament will kick off in Melbourne (Australia) from January 17-30 next year. This tournament will be absent another former king, Roger Federer when "Express train" is still needing more time to recover after having to undergo surgery on his right knee for the third time.
Meanwhile, the defending Australian Open men's singles champion Novak Djokovic is still leaving open the possibility of participating in next year's tournament due to his refusal to disclose information about whether he has been vaccinated against the Covid-19 epidemic when the tournament organizers announced that he would not be vaccinated against Covid-19. This Grand Slam is still demanding that the competing players have to confirm that they have had 2 vaccinations against the epidemic.
Last year, Djokovic and his wife – Jelena Ristic also had Covid-19 but they quickly recovered from the disease. Nole even won 3 of 4 Grand Slams this season to catch up with the record of 20 Grand Slam men's singles like the two great rivals Federer and Nadal.
Source: https://tcdulichtphcm.vn/the-thao/nadal-mac-covid-19-khien-trieu-fan-au-lo-truoc-them-australian…Source: https://tcdulichtphcm.vn/the-thao/nadal-mac-covid-19-khien-trieu-fan-au-lo-truoc-them-australian-open-2022-c28a22197.html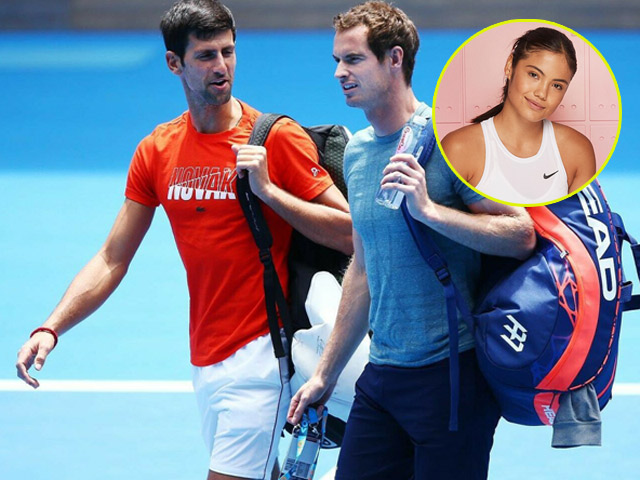 (Sports news, tennis news) Tennis news for the week of December 14-20: Andy Murray tacitly mocked Novak Djokovic might be banned from the Australian Open…
According to Dang Duc (Collected from Tennis World USA) (Ho Chi Minh City Tourism Magazine)
.