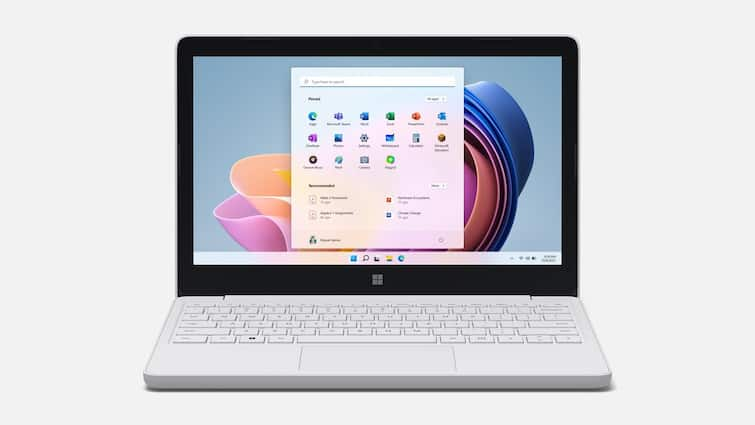 Cheapest Laptop : Keeping in mind the school going students, Microsoft has launched Surface Laptop SE in the market. This is the company's cheapest laptop and has been given a special version of Windows 11, which has been specially designed for the school. Its price is $ 249 (about Rs 18,523). People will be able to buy this laptop from January 2022. However, the situation regarding its launch in India is not clear yet. Read what else is special in a laptop.
11.6 inch screen
Surface Laptop SE has been launched with an 11.6-inch screen. Its screen resolution is 1366x768p. The aspect ratio is of 16:9. In this, the company has given the processor of Intel Cleeron N4020. The option of 4GB and 8GB RAM has been given in this laptop. It will get support of 64 GB and 128 GB eMMC.
Attention has also been paid to the camera
Because this laptop has been made for the study of students only. In such a situation, while making it, the company has also focused on its camera while looking at the online class. In this laptop you will get 1 megapixel front camera. It can record 720p video. You have been given a single USB A port, USB Type C port and 3.5mm jack in this laptop.
The focus is on the students only
The concept of online classes and e-learning has increased during the Corona period. In such a situation, companies making laptops are also launching special laptops keeping in mind the students. Now Microsoft has also landed in this episode and it has taken care of only the students in this.
read this also
Amazon Deal: Buy Oppo 50MP camera phone for less than 10 thousand after exchange offer
Amazon Offer: Where to get smart TVs cheaper than this? Buy 32-inch branded smart TV for less than 10 thousand rupees
,