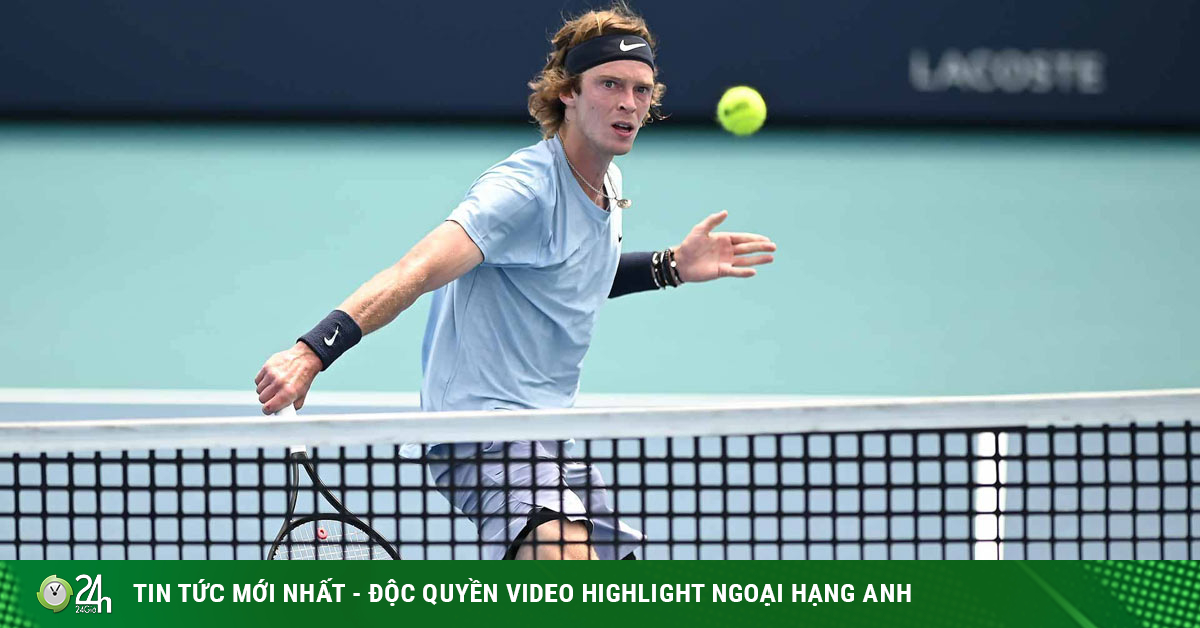 Tuesday, March 30, 2021 02:10 AM (GMT + 7)
(Sports news, Tennis news) No. 4 Seed Andrey Rublev showed top performance when he just "swept" a familiar opponent to win tickets against former Grand Slam champion Marin Cilic in the fourth round of the Miami Open. Also at this ATP Masters 1000, a big surprise happened in the match that featured Denis Shapovalov.
Rublev "crushed" Fucsovics, ran into Cilic in the fourth round of the Miami Open
In the past, Marton Fucsovics won Andrey Rublev in the first two times they faced each other in the Challenger qualifiers in Barcelona in 2016 and in the play-off round for relegation to the World group at the Davis Cup in 2017.
Rublev beat Hurkacz after less than an hour of playing to advance to the quarter-finals of the Miami Masters this year
However, since last year until now, Rublev has beaten this Hungarian opponent in all three times they competed against each other. Among them, most notably the 7-6 (4), 6-4 victory at the 2021 Rotterdam Open final helped the rising Russian star to win the ATP 500 in the Netherlands on March 7.
In the last match, in the quarterfinals of Dubai Tennis Championships, Rublev also defeated Fucsovics after 2 sets with the score 7-5, 6-2.
Rematching in the third round of the Miami Masters, 4th seed Rublev continued to show impressive performance. The eighth player in the world consecutively won many breaks to overwhelm Fucsovics 6-2, 6-1 after only 53 minutes of playing at the Grandstand main field. Going into the fourth round, Rublev will meet Marin Cilic when the former US Open king 2014 has just beaten Lorenzo Musetti 6-3, 6-4.
Video match between Andrey Rublev and Marton Fucsovics: Shapovalov suddenly "fell horse" after a series of "gunfight" injustice
This year's Miami Open men's singles third round match between No. 26 seed Hubert Hurkacz and No. 6 seed Denis Shapovalov has seen interesting surprises. Although underestimated compared to Canadian opponents, Hurkacz played sublimated on Butch Buchholz Stadium.
Hurkacz (left) showed a steady mentality in the "gunfight" series in set 2 to eliminate No. 6 seed Shapovalov
After winning 6-3 in set 1, Polish nationality Hurkacz continued to demonstrate "steel bravery" in a series of tie-breaks in set 2 to beat his opponent on 8-6 and win tickets. .
In the fourth round of Miami Masters 2021, Hurkacz will encounter Milos Raonic's "ball shooting machine" after the Canadian No. 12 seed has just won Ugo Humbert 6-4, 7-5.
Video match between Hubert Hurkacz and Denis Shapovalov: Source: http: //danviet.vn/ruc-lua-miami-open-rublev-co-ve-so-tai-cilic-shapovalov-dau-sung-bi-loai-50202 …Source: http://danviet.vn/ruc-lua-miami-open-rublev-co-ve-so-tai-cilic-shapovalov-dau-sung-bi-loai-502021303211148.htm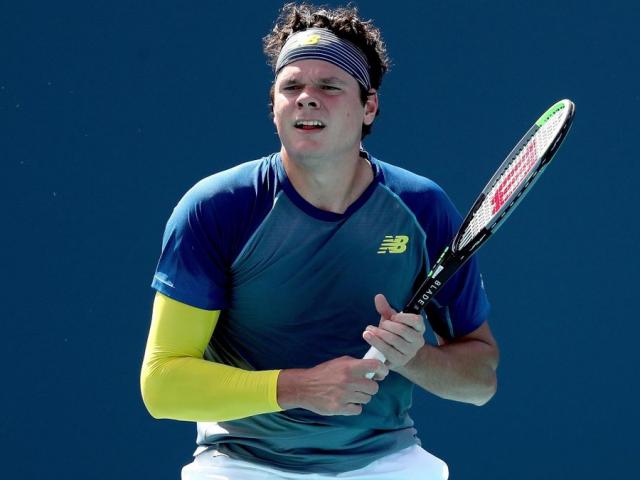 (Sports news – Tennis news) Milos Raonic and former US Open king Marin Cilic had very …
.