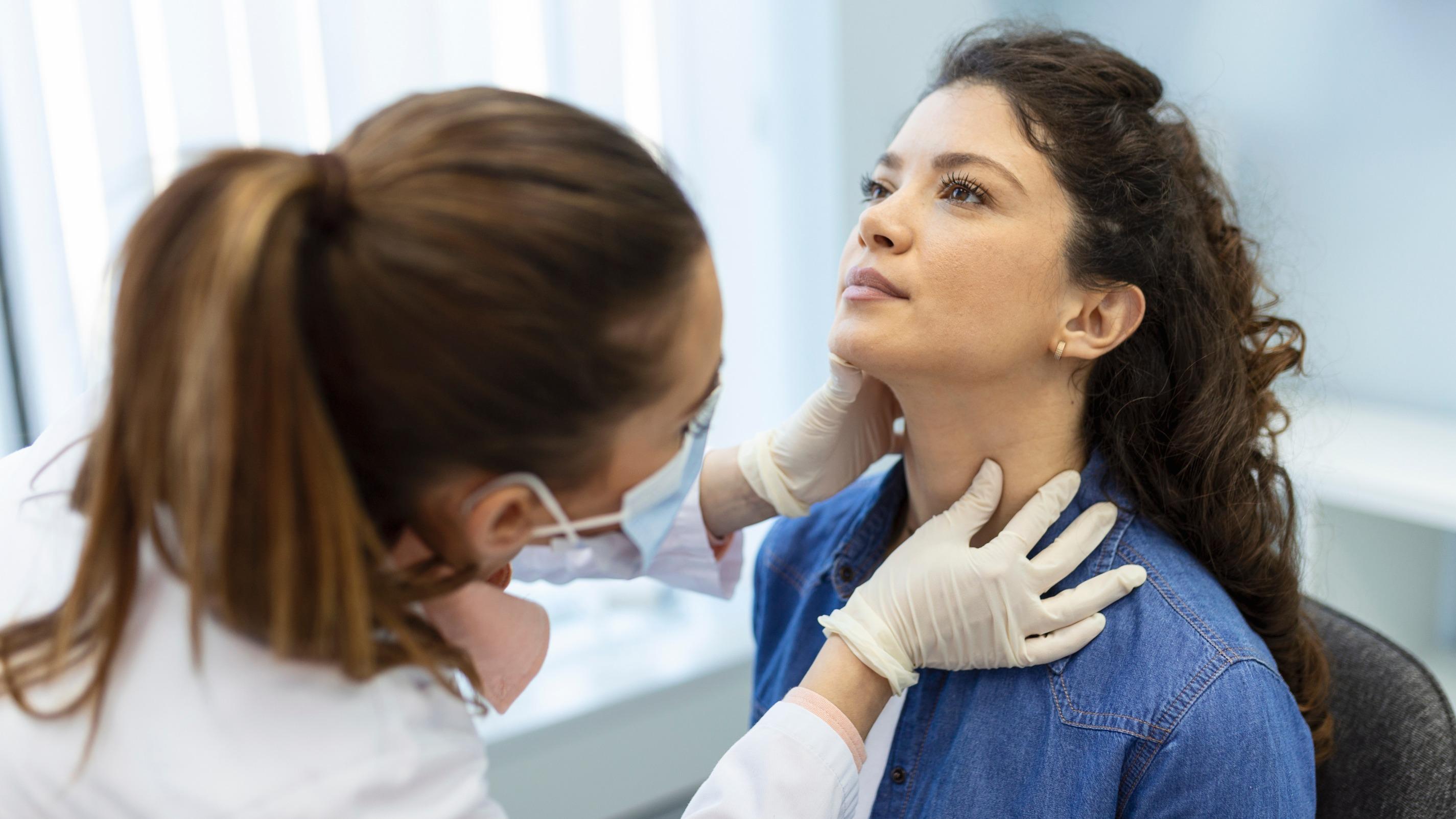 The desertification of the care offer is a recurring problem, including in Île-de-France. Faced with the shortage of doctors, the Regional Health Agency offers aid to facilitate the integration of students and interns.
"The commune of Vert-le-Grand, in Essonne looking for a general practitioner » : the large green tarp planted at the entrance to the town illustrates the disarray of this village of 2,400 inhabitants 40 km from Paris, which for almost two years has no longer had a doctor. "The only doctor in the village retired on May 1, 2021. Since that date, there is no longer a general practitioner in Vert-le-Grand"explains Olivier Josse, deputy mayor of this peaceful town in charge of the medical center where he works as a podiatrist.
A departure that had nevertheless been anticipated: "It's been four years since we started research"underlines the deputy mayor who highlights "the calm of the countryside". "We have a paramedical part which is full (…). But the other part, two premises of 30 m2, which can accommodate two doctors with a waiting room and everything up to standard, is empty," he explains.
Urbanization and significant living costs
Despite "2,500 ads" all media combined, despite the population base, the proximity of universities and even the capital (50 minutes via the A6), Mayor Thierry Marais says he "disarmed". "It is not necessary to be in the depths of Lozère" to get "this type of problem"adds Olivier Josse.
"Everyone manages through Doctolib, hospitals or clinics. We try to support the elderly as well as possible (10% of the population). We even go so far as to transport them to their appointments and the pharmacist helps us a lot thanks to the installation of her teleconsultation booth"says the mayor.
Doctor in Bruyères-le-Châtel, a neighboring town, Patrick le Fur points out that "The problem has been raised by the medical profession in Île-de-France for almost 30 years". And he is hardly optimistic for the years to come: "The problem now is that there is significant urbanization and high living costs. Young doctors know it, the intern that I currently have plans to settle in Clermont-Ferrand…"
" READ ALSO – Essonne, 30 minutes from Paris, is desperately looking for doctors
Ile-de-France, a complex medical desert
These choices weigh on the number of Priority Intervention Zones (ZIP), where the proportion of general practitioners is lacking. "Île-de-France has gone from 37% of its population living in ZIPs in 2018 to 62% today, while in France it is more like 30% (compared to 18% in 2018)"underlines Sophie Martinon, deputy director general of the Regional Health Agency (ARS) Île-de-France.
The problems have been identified: low recruitment, demand from young doctors and strong competition between municipalities. The ARS is trying to curb the phenomenon by putting "more than 20 million euros each year on the table to support, facilitate, promote the installation of liberal doctors" in Île-de-France, says Ms. Martinon.
Help for interns and students
"We are also developing a funding stream for interns and medical students. We pay for part of their studies and we support them up to 1,200 euros per month with the consideration of then settling in a deficit area, the number of years during which we have helped them"explains Pierre Ouanhnon, deputy director of care provision (DOS) at the ARS.
The ARS also says "to work on all doctors who have graduated for 10 years in Île-de-France". "For those who are not installed or those who have not yet chosen their method of exercise (for example replacements), we will try to help them, and if they have a project to install in Île-de- -France, offer them potential reception structures"advances Mr. Ouanhnon.
" READ ALSO – Medical deserts: the puzzle to attract medical students and recent graduates
A year of "consolidation"
Medical deserts could benefit from the additional year of studies, known as "consolidation", that future general practitioners would carry out outside the hospital and "as a priority in under-resourced areas", according to a project from the Ministry of Health. .
A good solution according to some patients, such as Julie Blatanis, 42, childminder in Vert-le-Grand, who consults a doctor outside the town. "If doctors can finish their studies in small towns to get a closer look at the profession already, I think it's a very good idea", she says. It remains to be seen whether future GPs will be on the same wavelength.
.