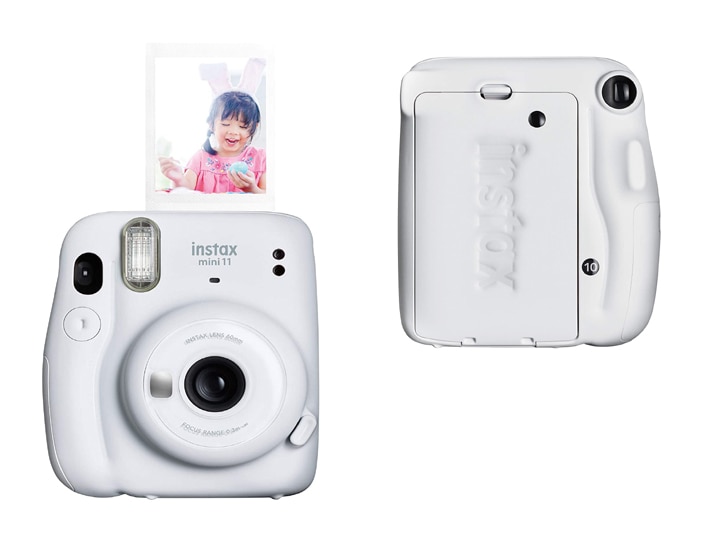 Holi festival is coming to a close. This festival of colors is celebrated very well in our country. Although nowadays it is the time of smartphones, but we all know that the photos clicked from the smartphone either remain in the phone or are shared on social media, no one gets the print out of the photo quickly. But now it is not so. Fujifilm's Instax Mini 11 camera is designed keeping in mind people who cherish their memories in photos.
Price and features
Instax Mini 11 is an instant camera that comes with automatic exposure and selfie mode function. The price of this camera is Rs 5,999. Its design and quality is much better. The biggest feature of this camera is that it instills an Instex film and a studio-like photo comes out with just a click. For perfect closeup shots, the distance of the camera and subject should be 30 to 50cm. Apart from this, some shooting modes have also been provided in the camera, from which you can set according to the weather, light and location. The use of this camera is as easy as it is to remove the clicked photos in it. Just you have to click the photo and immediately the photo is removed as a hard copy. After a few seconds the photo starts appearing. Color soft is found in the photo. If the Rosini and the settings are compatible with the camera, then you will get the results equally well.
specification
Instax Mini 11 comes with a redesigned camera body. The dimensions of the camera are 107.6 x 121.2 × 67.3mm. Apart from this, its weight is 293 grams. This camera has been given the feature of automatic exposure. Through this feature, the camera automatically senses ambient light. Not only this, seeing the ambient light in it optimizes shutter speed and flash output. You can also take a selfie with this camera. That is, on this Holi, photos will be available with the help of Instax Mini 11 camera, in just one click, the size of the photo will be small which will come in your palm, but the images impress.
They compete with
Currently, companies like POLAROID and Kodak also compete for Instax Mini 11K, but the prices are not as popular in India as Fujifilm's Instax Mini series is popular. In such a situation, customers do not get much better option and they start thinking about Fujifilm. Instax Mini is definitely cheap but its films are quite expensive. Therefore, while buying the camera, you will have to consider this thing as well.
read this also
Now a strong sound like a cinema hall will be found at home, these are the best soundbar options
Google brought awesome app, devices will connect without bluetooth and internet
.