(Sports news, SEA Games news) The 31st SEA Games athletics event officially ended on May 19, witnessing the overwhelming victory of the Vietnamese sports delegation (TTVN).

After 6 days of competing with 304 athletes from 10 sports and athletics delegations, the program officially closed on the morning of May 19. A total of 47 sets of medals were awarded, and the Vietnamese delegation had an overwhelming record.
The Vietnamese women's relay content did not find a worthy opponent
The Vietnamese track and field team has outstanding achievements with 44 medals, of which they won 22 golds, 14 silvers and 8 bronzes, becoming the team that contributed the most gold medals to the Vietnamese sports delegation at the 31st SEA Games.
Remember, in the history of participating in the SEA Games, Vietnam has never won such a large number of gold medals in athletics, this is a record for athletics alone at this Southeast Asian Games.
At the 2017 SEA Games, the Vietnamese track and field team won 17 gold medals, creating a record, but now this milestone is only second. Impressive achievements continue to help Vietnam win the first place in athletics at the SEA Games for the third time in a row, surpassing the Thai delegation that used to be overwhelming in the "Queen sport".
Before this event took place, the Thai people announced that they wanted to depose the "king" of the Vietnamese delegation, but in the end they could not do it, and we were far behind by 10 gold medals.
At the 30th SEA Games in the Philippines in 2019, Vietnamese athletics ranked first in the entire team with 16 gold medals, 12 silver medals and 10 bronze medals.
When "Queen of Speed" Tu Chinh could not attend due to injury, Vietnam only set a goal of winning 15 to 17 gold medals, but we won up to 22 gold medals, a number that surprised experts. . In addition to some strong content that is expected to have gold medals, unexpected gold medals from some content that are not strengths, helped the Vietnamese delegation accelerate strongly.
Notably, stars… such as Quach Thi Lan, Nguyen Thi Huyen, Nguyen Thi Oanh, Nguyen Van Lai… played exceptionally well to win 2 or more gold medals for the Vietnamese delegation.
Not-to-be-strength events such as Marathon, men's 20km walking, women's javelin throw… have had athletes shine, contributing to spectacularly surpassing the target in Vietnamese athletics.
Thailand presented a 16-year-old "Prodigy" who won 2 gold medals (men's 100m and 200m), they naturalized Joshua Atkinson (whose mother is Thai, father is British) who brought home 4 gold medals: 400m, 800m, 4x400m men , 4x400m mixed male and female.
However, Thailand does not have many athletes who create surprises like Vietnam, that is the reason why they cannot chase the achievements of the Vietnamese team during the athletics competition days.
The outstanding success at SEA Games 31, helps us to be optimistic about tournaments at a higher level such as the Asian Championships, ASIAD and Olympic Games.
Athletics medal standings: Vietnam "eats off" Thailand
Ky

Group

HCV

Silver

Bronze medal

Total HC

SEA Games 31

Vietnam

22

15

8

45

Thailand

twelfth

11

8

thirty first

SEA Games 30

Vietnam

16

twelfth

ten

38

Thailand

twelfth

11

twelfth

35

SEA Games 29

Vietnam

17

11

6

34

Thailand

9

13

11

thirty first
Source: https://tcdulichtphcm.vn/the-thao/nhin-lai-ky-tich-dien- Kinh-viet-nam-lap-ky-luc-sea-games-lan-t…Source: https://tcdulichtphcm.vn/the-thao/nhin-lai-ky-tich-dien- Kinh-viet-nam-lap-ky-luc-sea-games-lan-thu-3-34de34-thai- lan-c28a31936.html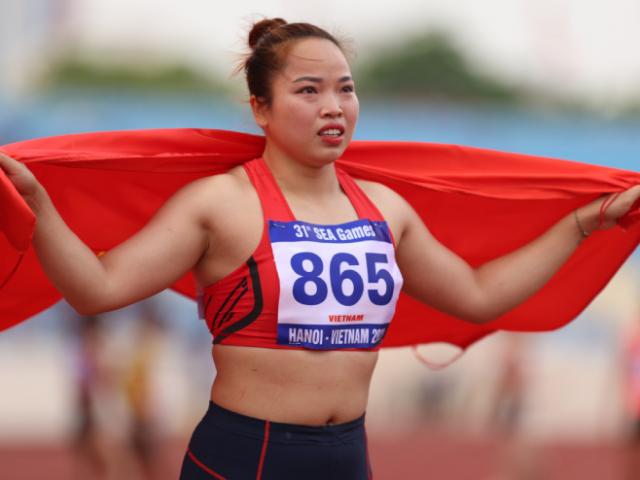 (Sports news, SEA Games news) Female athlete Lo Thi Hoang from Son La won the historic gold medal for Vietnamese athletics at the 31st SEA Games.
According to the National Assembly – Le Phong (Ho Chi Minh City Tourism Magazine)
.