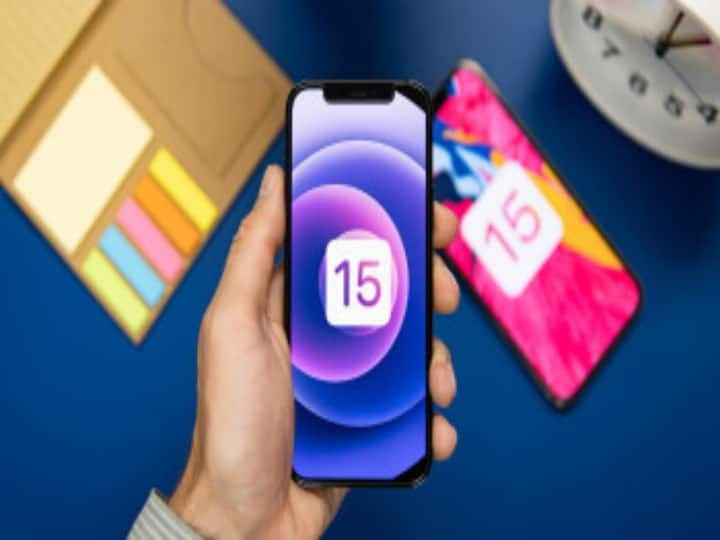 Apple has released iOS 15. This time the company has given many new features to its users. Apple users can update iOS 15 by going to their mobile's settings. Now non-Apple users can also join any meeting on FaceTime. For this, Apple users have to open the FaceTime app. Here you will get the option of Create Link. After clicking on it, you will get the option of share. The special thing is that by clicking on this link, Android users can also join. Apart from this, if you talk to an Apple user on a normal face FaceTime call, then the option of portrait mode will also appear. Due to which things in your background will be blurred.
Facetime update

On the other hand, if you swipe down during a FaceTime call, you will see the option of Mic Mode. After clicking on it, you will see three options. Standard, Voice Isolation and Wide Spectrum. If you turn on the voice isolation mode, then only your voice will be heard by the person you are talking to, that is, through this mode, the nearby voices will not disturb you during the calling to a great extent. On the other hand, if you turn on the wide spectrum mode, then all the voices will be heard during the calling.
Live text feature added

Whenever iPhone users turn on their camera, they can copy any text. Understand this through example. Suppose something is written on a poster, now you turn on the camera and take it to the poster, then you will see an option on the right side down. You can copy the text of the poster by clicking here. This is the best feature of iOS 15.
Change in the look of Safari browser

When you go to the Safari browser after updating iOS 15, you will see the option of the search bar at the bottom instead of the top. If you want to revert the search bar option to the top, you can change it by going inside the settings and clicking on the single tab option. At the same time, in the Safari browser itself, you can easily switch from one tab to another.
Notification summary feature

When you go to the notification settings of your iPhone, you will now see the option of scheduled summary here. With the help of which you can set the time of notification of your apps. That is, when you are working and you do not want the notification at that time, then you can get the notification by setting the time accordingly.
Do Not Disturb has changed the name of the focus feature

After swiping down, you will see the feature of focus. Coffee options are given inside the focus. Suppose if you turn on work mode then you can silence all your notifications.
WhatsApp is going to stop this popular feature because of this, know what was the reason?
.