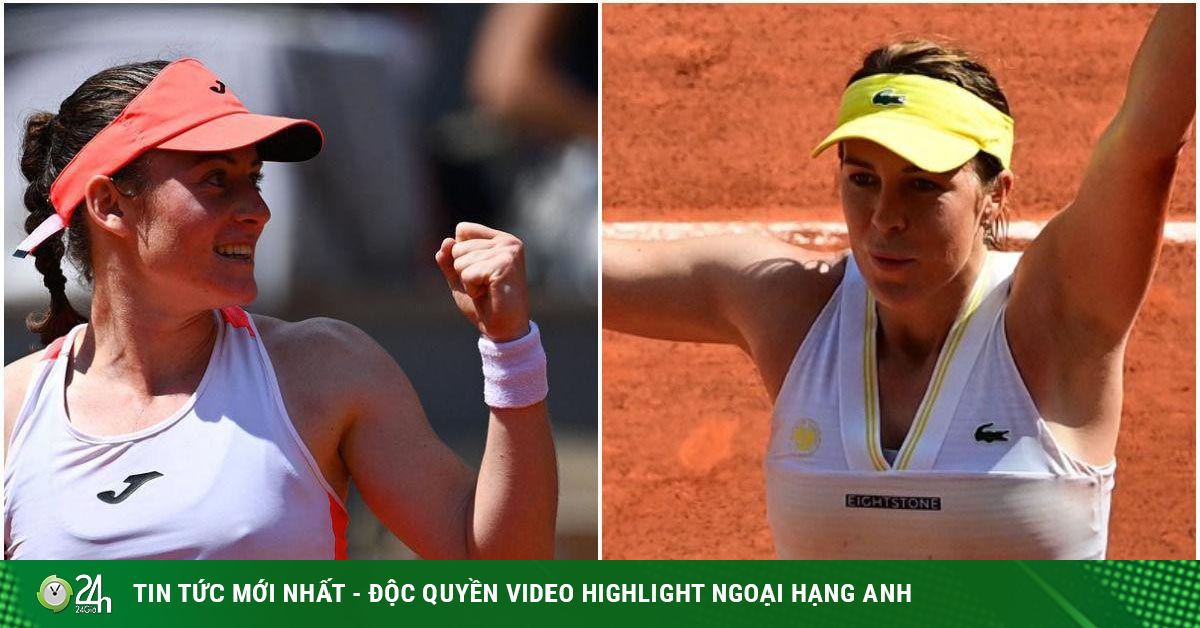 Thursday, June 10, 2021 19:05 PM (GMT+7)
(Tennis live, Anastasia Pavlyuchenkova – Tamara Zidansek, Roland Garros women's singles semi-final) The turning point in game 12 helped Pavlyuchenkova win the first set.

Developments
SET 1
0-1
Pavlyuchenkova served first and took a 40-15 lead before letting Zidansek score three consecutive points. Pavlyuchenkova saved the break with an ace, but Zidansek once again took the lead before cleverly dropping the Russian opponent to save the ball and send it too hard!
0-2
Zidansek quickly won a white game.
1-2
Pavlyuchenkova also responded with a white game.
2-2
Zidansek was leading 0-40 but brilliantly saved all 3 break points. But she got a volley out after Pavlyuchenkova lobed the ball into the air, and the Russian broke the break right after!
3-2
Pavlyuchenkova won this game without difficulty, only for Zidansek to score 1 point.
3-3
Zidansek had a good forehand late in the field to take a 40-15 lead, and she won the game after Pavlyuchenkova returned the ball in error.
4-3
Zidansek equalized 30-even before Pavlyuchenkova went ahead. Zidansek had a 40-even chance to equalize but she missed a forehand.
5-3
Zidansek led 40-0 but suddenly made two mistakes and was scored by Pavlyuchenkova with a forehand. The Slovenian made a double mistake and missed another forehand!
5-4
Zidansek, before the near defeat in this set, got up and led 40-30, but Pavlyuchenkova saved the break. Zidansek had another chance but Pavlyuchenko saved it after a perfect 2 serve. But Zidansek continued to have a forehand winner to open up a third chance, and this time Pavlyuchenkova hit outside!
5-5
Zidansek started to hit the net regularly and she led 40-15. Pavlyuchenkova shortened on the next point but Zidansek won the game with a drop shot.
6-5
Zidansek had a big chance to lead 40-15, but Pavlyuchenkova saved both breaks. It was Zidansek's turn to miss a forehand and Pavlyuchenkova won the game after hitting the ball to Zidansek's backhand that she couldn't block.
7-5
Zidansek took the lead but Pavlyuchenkova had a powerful cross forehand to lead 30-15. Zidansek missed the next phase and lost himself with a double fault!
– This is the first time in her career Pavlyuchenkova reached the semi-finals of a Grand Slam, almost a month before she turned 30. Before that, she had lost 6 Grand Slam quarterfinals in 10 years.
– From the Australian Open 2020 to the Madrid Open 2021, Pavlyunchenkova completely failed to reach the quarterfinals in any tournament.
– Pavlyuchenkova has a record of 20 wins – 8 losses in semi-finals, of which 3 won – 1 lost on clay.
– Zidansek before Roland Garros 2021 never made it past the second round at Grand Slam tournaments.
– Zidansek in the last 2 years Roland Garros has never won 3 consecutive matches in any tournament.
– The last 3 matches of Pavlyuchenkova and Zidansek all lasted 3 sets.
Source: https://tcdulichtphcm.vn/the-thao/truc-tiep-tennis-pavlyuchenkova-zidansek-pavlyuchenkova-doat-s…Source: https://tcdulichtphcm.vn/the-thao/truc-tiep-tennis-pavlyuchenkova-zidansek-pavlyuchenkova-doat-set-1-ban-ket-roland-garros-c28a8541.html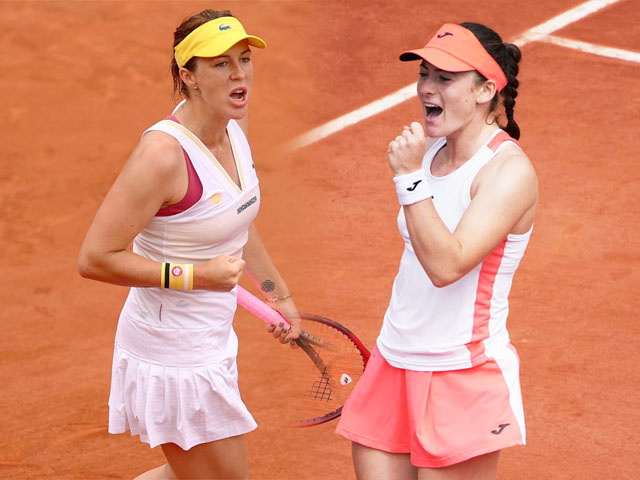 (Sports news, tennis news) The 12th day of Roland Garros 2021 will see two semi-finals in the women's singles event.
.