Friday, July 30, 2021 00:08 AM (GMT+7)
(Sports news – Olympic news) Famous Japanese tennis player, Kei Nishikori has just commented on Novak Djokovic's opportunity to win Olympic gold after he was defeated by this same opponent in the quarterfinals of men's singles.
Nishikori declares Djokovic will definitely win gold
Host country player Kei Nishikori has confirmed that Novak Djokovic will definitely win this year's Olympic gold medal. The Japanese tennis star shared after being defeated by Djokovic in the quarterfinals. Nole played very impressively against Nishikori when it only took him 70 minutes to defeat the veteran opponent after 2 sets with the scores 6-2, 6-0.
Djokovic is full of opportunities to win Olympic gold this year
"In both sets I didn't have a good start. That's the bad thing I got in this game. I was just trying to be the best in every game but Djokovic played so well. The way he performed was amazing. I'm sure he will win a gold medal in tennis," Nishikori said.
Osaka doesn't blame pressure after being eliminated
The golden hope of Japanese sports, tennis player Naomi Osaka was suddenly eliminated early from the 3rd round of this year's Olympic Games. The world No. 2 female tennis player did not show her true form and received a shock defeat against her opponent 40 places below her, Marketa Vondrousova. Despite being considered a leading candidate for the women's singles gold medal, Osaka is not too disappointed and insists that this defeat is not due to pressure but purely due to professional mistakes.
The Olympic Organizing Committee issued an urgent notice on the situation of Covid-19
The Tokyo Olympic Organizing Committee has just made the latest announcement about the Covid-19 epidemic situation at the tournament. Accordingly, the number of new cases related to the Olympics has peaked with 24 infections on July 29 and is expected to increase even higher with a series of new contents starting.
Thus, so far there have been a total of 193 cases of Covid-19 related to the Tokyo Olympics. Tokyo 2020 Olympic Organizing Committee spokesman Masanori Takaya said that although there have been no cases of serious changes, all athletes still need to remain vigilant. The Tokyo Olympic Organizing Committee also emphasized that they will be more careful in testing and controlling the behavior of athletes participating in the tournament.
Millions of fans believe Doncic brought Slovenia to the top of Olympic basketball
Slovenian basketball is making waves with the outstanding achievements of this country's basketball team at this year's Tokyo Olympics. Slovenia's crushing victory over the home team Japan in the second round of the group stage has made this basketball team the leading candidate for this year's Olympic gold medal.
Superstar Luka Doncic is one of the most important factors in Slovenia's achievements. After helping Slovenia destroy Argentina, Doncic continued his brilliant form with 25 points (with 7 rebounds, 7 assists) to send Slovenia to the knockout round after a 116-81 victory over Japan. If Doncic still maintains his current form, many fans believe that the Slovenian basketball team will make a big deal at this year's Olympics.
Source: https://tcdulichtphcm.vn/the-thao/tin-moi-nhat-olympic-tokyo-30/7-nishikori-tin-djokovic-chac-ch…Source: https://tcdulichtphcm.vn/the-thao/tin-moi-nhat-olympic-tokyo-30/7-nishikori-tin-djokovic-chac-chan-gianh-hcv-c28a12054.html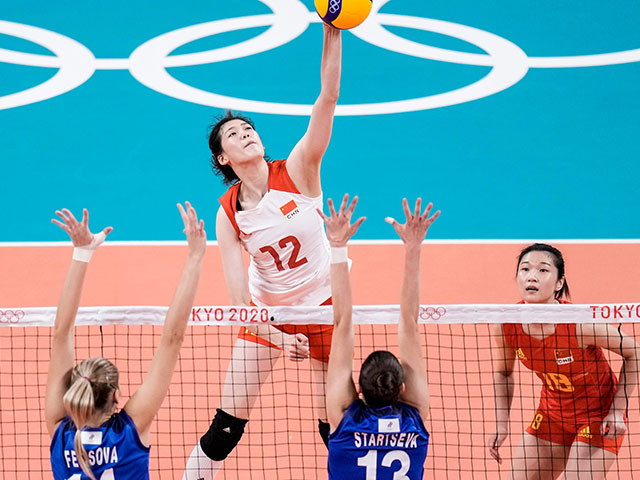 The Chinese women's volleyball team has always been known as the "senior" in Asia, but when they stepped onto the Olympic playground, they…
.