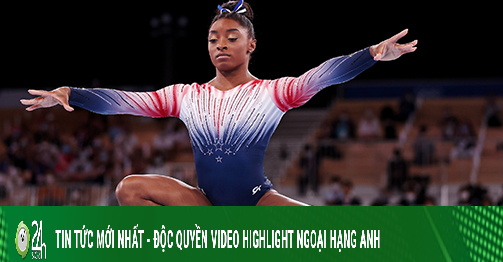 Wednesday, August 4, 2021 00:11 AM (GMT+7)
(Sports news – Olympic news) American gymnastics superstar, Simone Biles was very emotional when sharing about the journey back and winning the Olympic bronze medal this year.
Tokyo Olympic women's balance bridge final
"Queen" Simone Biles doesn't believe she won bronze
Gymnastics superstar Simone Biles closed this year's Olympics with a single bronze medal in the balance bridge final. This is also the last event that Biles registered to compete in the Tokyo Olympics. Although he withdrew from most events one by one, on the last day of Gymnastics competition, Biles returned in the expectation of many fans.
Biles surpasses himself to return to compete in Tokyo Olympics
The "queen" of gymnastics then won bronze in this event, an achievement that did not live up to expectations before the Tokyo Olympics. However, according to Biles, she herself did not think she could come back and win a medal in Tokyo.
"I don't believe I'm going to win a medal today. I just want to get back to playing and determined for myself. That's exactly what I should do. I'm proud of myself for doing it later. when going through a difficult time with a mental breakdown," Biles shared about the bronze medal won at the Tokyo Olympics.
"Lightning" Thompson-Herah wants to rest after the victory in Tokyo
The fastest woman on the planet, Elaine Thompson-Herah recently revealed she couldn't sleep before every day of competition at this year's Tokyo Olympics. The Jamaican track and field star affirmed that completing a double gold medal in the 100m and 200m events will help her be more comfortable in the upcoming rest plan.
Jamaican "Lightning" also admitted she had to shorten the content to 200m instead of 400m as originally planned because of fitness recommendations. Thompson-Herah believes it was a wise decision for herself. "It feels great to win two Olympic golds again. I've had a tough week. I didn't sleep after the 100m final and the same thing happened before the 200m," Thompson- Hera shared.
"I'm really tired, my legs need to rest for a while. I've done a lot of races in the last few days, but I'm proud of it. It's amazing that I was able to finish one. double medal. It's unbelievable," the Jamaican star added.
NBA STAR excited to help Slovenia reach semi-finals of men's basketball
NBA star, Luka Doncic has shone brightly at the first Olympics in his career. He directly brought Slovenia to the semi-finals of men's basketball to the surprise of top opponents. "Top 4 in the world for the country of 2 million people! What a great feeling!", Luka Doncic shared on his personal page.
The NBA's top basketball star is continuing to be the focus of the Tokyo 2020 Olympic basketball game. Doncic is considered a national "hero" when he brought Slovenia to create a miracle with a ticket to the semi-finals. Slovenia beat Germany to advance to the semi-finals against France. The chances of winning the medal of this country's basketball team will be very bright when Doncic is in extremely high form.
Source: https://tcdulichtphcm.vn/the-thao/tin-moi-nhat-olympic-tokyo-4/8-34nu-hoang34-simone-biles-khong…Source: https://tcdulichtphcm.vn/the-thao/tin-moi-nhat-olympic-tokyo-4/8-34nu-hoang34-simone-biles-khong-tin-gianh-duoc-hcd-c28a12380.html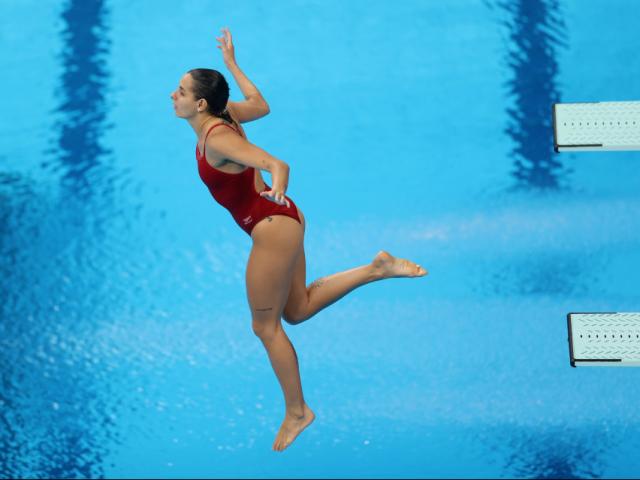 (Sports news, Olympic news) In the arena for the best athletes in the world, there is still a bad performance.
.