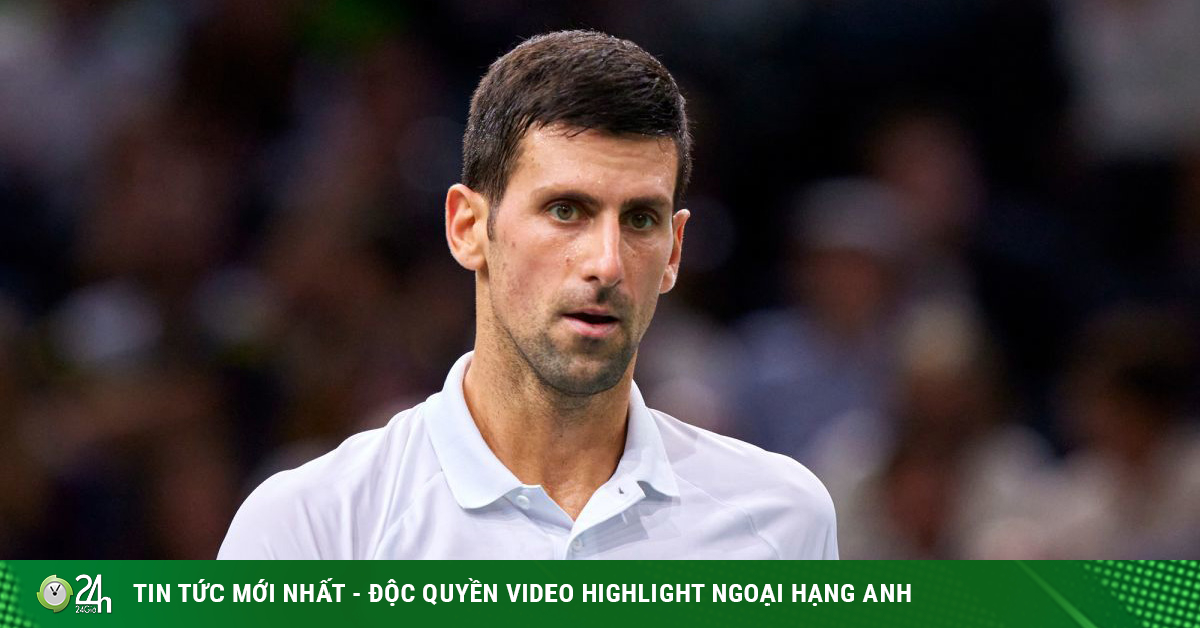 (Sports news, tennis news) Novak Djokovic has officially spoken out after being investigated for fraudulently reporting his journey before coming to Australia..

Djokovic blames agent
Djokovic said in a statement on his Instagram account: "I would like to address the persistent miscommunication about my activities and attendance at events in December before I had my test results. PCR positive for Covid-19.
Nole officially spoke out about the accusation of fraudulent declaration
This is misinformation that needs to be rectified, especially in the interest of alleviating broader concern in the community about my presence in Australia, and to address the hurtful and related issues. to my family. I want to emphasize that I have gone to great lengths to ensure everyone's safety and compliance with my testing obligations.
I attended a basketball game in Belgrade on December 14, then it was announced that several people tested positive for COVID-19. Even though I have no symptoms of COVID, I had a rapid antigen test on December 16 that came back negative, and out of an abundance of caution, I also did an official and approved PCR test on the same day. that day.
The next day, I attended a tennis event in Belgrade to give out prizes to the kids and did a quick antigen test before going to the event, which came back negative. I was symptom-free and feeling well, and I did not receive notification of a positive PCR test result until after that event.
The next day, December 18, I was at my tennis center in Belgrade for an interview and photo session with l'Equipe. I canceled all other events except the interview with l'Equipe. I felt an obligation to go ahead and do the l'Equipe interview because I didn't want to disappoint the journalist, but made sure I adhered to social distancing and wore a mask unless taking pictures. .
While I went home from the interview to quarantine for the necessary period of time, this was reflected in a mistake in judgment and I accept that I should have pushed back on this commitment.
Regarding my declaration, this was submitted on my behalf by my support team – as I told immigration officials upon my arrival – and my agent sincerely apologizes for the administrative error in checking the incorrect box about my previous travel before arriving in Australia . This is a human error and certainly not intentional.
We live in challenging times during a global pandemic and these mistakes can happen at times. Today, my team provided additional information to the Australian Government to clarify this issue.
While I feel it is important to address and clarify misinformation, I will not be making any further comments out of respect for the Australian Government and its authorities. as well as the current process.
It is always an honor and privilege to compete in the Australian Open. The Australian Open is loved by so many players, fans and the community, not just in Victoria and in Australia, but around the globe, and I just wanted the chance to compete against the best players in the world and show them off. performed in front of one of the greatest places in the world."
Today the Australian Government "judged" Djokovic
As you know, Judge Anthony Kelly ruled Djokovic won the case before the Australian Government and got his visa back. Despite the court's decision, the future of the world No. 1 tennis player has not been clearly decided but depends on the Federal Minister for Immigration, Alex Hawke.
Nole will know her fate on January 12
Government attorney Christopher Tran said the Federal Minister for Immigration, Alex Hawke, would consider whether to use "personal power" to cancel Djokovic's visa again. According to the Daily Mail, Minister Hawke will officially make a decision on the evening of January 12 (local time).
Djokovic under investigation for false declarations
While waiting for the final decision, Djokovic is facing another problem. The world No. 1 was found to have made false statements on immigration forms relating to his whereabouts in the 14 days before entering Australia, an offense that theoretically carries a maximum sentence. maximum 12 months in prison. And these factors are being considered by Secretary Hawke.
Djokovic, his coaching staff and also Tennis Australia checked the box "No" for the question "did you travel in the 2 weeks before coming to Australia?". But in reality, the 34-year-old seems to have a plan to prepare as best as possible for the first Grand Slam of the year. Accordingly, Djokovic is said to have moved through 3 cities of Belgrade (Serbia), Monaco and Marbella (Spain) in the past 14 days.
On Christmas Day, Nole was in the Serbian capital, but on New Year's Eve he trained at the beach and tennis resort of Puente Romano in southern Spain. The world No. 1 is believed to have used the same balls used at this year's Australian Open, but the trips mentioned above were not reported to Australian authorities.
Besides, Djokovic also faces two other issues under investigation, which is that he was positive for Covid-19 on December 16 and was unable to complete the application for an exemption on December 10, the deadline. offered by Tennis Australia. A source close to the Daily Mail revealed that Djokovic's application had been rejected twice before December 10, although that could not be verified.
Djokovic also has not explained why he was present at a community event and a photo session on December 17 and December 18 despite being positive for Covid-19 and December 16. On January 10, evidence emerged from the German publication Der Spiegel that Nole was positive for Covid-19 on December 26.
Being diagnosed with Covid-19 after Christmas will cause more problems for Djokovic's travels, including to Spain at the end of December and Australia on January 4 – especially for Djokovic. an unvaccinated person.
Source: https://tcdulichtphcm.vn/the-thao/tin-moi-nhat-34phan-xu34-djokovic-hom-nay-khai-bao-gian-doi-co…Source: https://tcdulichtphcm.vn/the-thao/tin-moi-nhat-34phan-xu34-djokovic-hom-nay-khai-bao-gian-doi-co-bi-truc-xuat-khong-c28a23640. html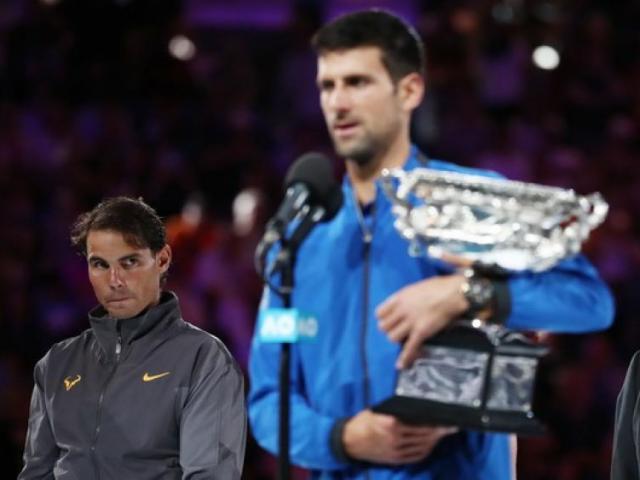 (Sports News, Tennis News) Novak Djokovic is still quietly practicing with coach Goran Ivanisevic to prepare for the plan to defend the throne…
According to Sy Anh (Ho Chi Minh City Tourism Magazine)
.