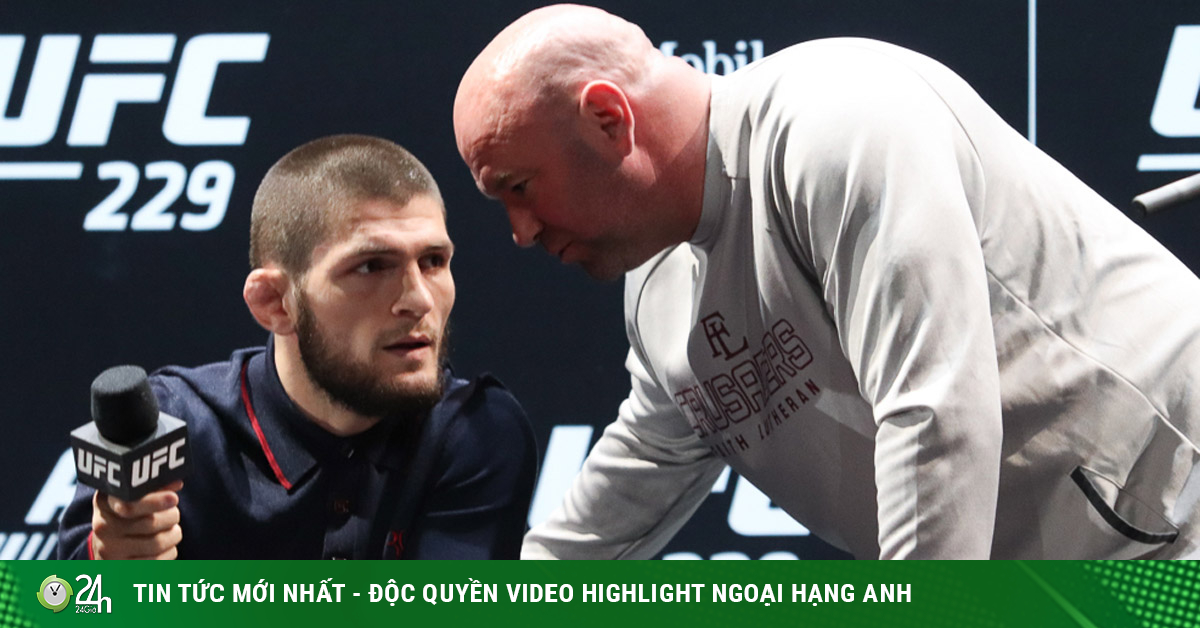 Friday, April 2, 2021 11:47 AM (GMT + 7)
(Sports news) Boxer Khabib Nurmagomedov had a talk with UFC President Dana White.
UFC President pulled Khabib back unsuccessfully
Khabib announced his retirement and gave up the title of lightweight champion UFC. Speaking during the pre-UFC 260 weight test, "Russian Eagles" further explained his conversations with UFC president Dana White and his decision to quit the sport.
Khabi will not return to UFC
"It's very difficult to deny Dana White. I will be very honest for him, sometimes he is very nice but sometimes he is not. Anyway, it was a very honest conversation between the two men. He came and said 'Hey, what are we going to do?' I said, 'Nothing changes my mind'. In my opinion, the light division must continue. I don't want to hold the championship anymore, "said Khabib.
Thiem reversed his date and resigned at Monte Carlo
World No. 4 Dominic Thiem said he is not fully fit and will not attend the Monte Carlo, Masters 1000 tournament this month. Before that, the US Open champion also resigned from Miami and had not played since early elimination at the ATP 500 event in Dubai.
"After Doha and Dubai, I need to rest. I have not reached 100% yet. I'm sorry, I would love to play in Monte Carlo, but I will be back in time for this tournament," said the Austrian.
Hamilton broke two of Schumacher's records
With the last championship at the Bahrain Grand Prix, Mercedes drivers have broken two more records for Schumacher. Entering this race, Hamilton led 5,099 laps throughout his career, less than Schumacher's record of leading 5,111 laps by just 12 laps. The British driver led 27/56 rounds at the Bahrain race, thereby surpassing the record of the German legend.
Hamilton also had 116 podium positions with Mercedes before entering the 2021 season, on par with Schumacher's record with Ferrari before. With the victory at the opening race of the season, the British driver had for the 117th time standing on the podium with Mercedes, thereby breaking the German legend's record.
To lose to Tsitsipas, the "Green Samurai" still regretted it
In the third round of the Miami Open 2021 on March 30, Kei Nishikori had to lose to Stefanos Tsitsipas after 3 intense sets. That match the world number 5 player showed dominance and shine at decisive moments, and then he won against Lorenzo Sonego in the next round.
Nishikori (right) regretted losing to Tsitsipas
Meanwhile, the Japanese player regretted that he could have done better in this match. After several days, Nishikori shared: "I tried to play the most carefully as soon as the game started, but it only helped me win in the second set. The biggest hindrance in the match was. fitness problem ".
Tony Ferguson tries to bring Khabib back to the UFC
Khabib Nurmagomedov and Tony Ferguson had five deficits in their careers before Khabib decided to retire. Not being able to meet Russian opponents makes Ferguson upset. On Twitter, the American boxer kept his "see you soon" appointment with Khabib, at the same time "cajoling" that his retirement was just the way Khabib ran from everything. After two consecutive defeats at UFC 249 and UFC 256, Tony Ferguson is about to enter the match against Beneil Dariush – the ninth ranked light fighter.
How much does Jon Jones – Ngannou cost?
According to The Fight, Jon Jones and Francis Ngannou prepare to take the place in the UFC's super battle. However, the two sides are stuck in negotiations on bonuses. Accordingly, "Bone" said that he spoke to the lawyer – CFO of UFC Hunter Campbell a few days earlier. his.
Lewis Hamilton deserves respect
Lewis Hamilton won his first F1 championship at the age of 23. In 2020, at the age of 35, the British racer has caught up with legendary Michael Schumacher's record of seven F1 championships. Not only that, Schumacher's record of 68 pole wins, 155 podium and 91 leg wins were also broken by Hamilton with 98 first starts, 165 glory podiums and 95 first-place F1 finishes.
The British Daily Mail affirmed that Hamilton deserves a lot more respect, instead of saying that this racer is only champion thanks to his superior engine.
Source: http: //danviet.vn/tin-moi-nhat-the-thao-trua-2-4-chu-tich-ufc-loi-keo-khabib-tro-lai-bat-thanh-5 …Source: http://danviet.vn/tin-moi-nhat-the-thao-trua-2-4-chu-tich-ufc-loi-keo-khabib-tro-lai-bat-thanh-50202124068028.htm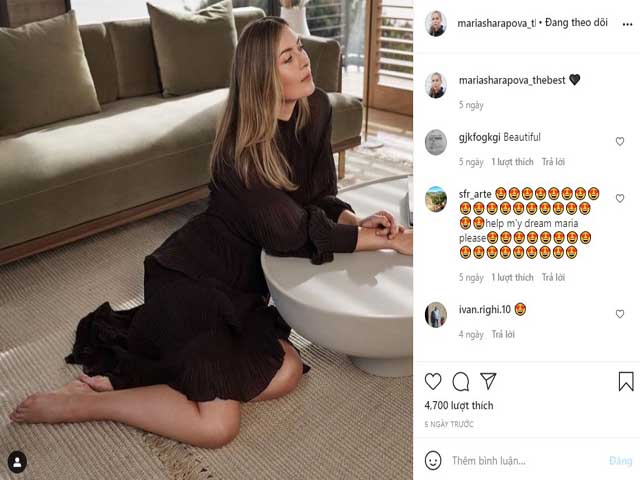 (Sports news) Having been away from tennis for a long time, Maria Sharapova became more and more "profitable", making fans fidgety. Although much …
.