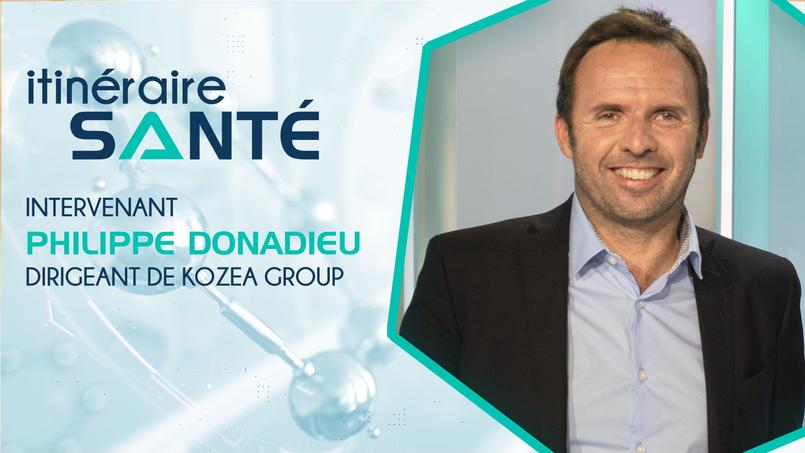 Digital transformation today affects all sectors, especially the health sector, which must more than ever adapt to new issues. Head of Kozea group, Philippe Donadieu highlights the singularity of his expertise, that of supporting pharmacists in their digital transition.
Health professionals: new challenges to be grasped
The ecosystem is constantly changing, transforming its processes and opening up to new channels. The world of health is at the forefront of all these upheavals. The current pandemic has highlighted the new skills acquired by pharmacists: vaccination, antigenic tests, advice relating to Covid-19, etc. An expertise that was integrated long before the health crisis. In addition to these functional changes, there are human changes such as the aging of the population, the explosion of chronic pathologies, the increase in home care, as well as the performance of shorter hospital operations and interventions.
But it is above all the digitalization of the market that is impacting pharmacists. The possibility of buying pharmaceutical products on the internet or transmitting prescriptions online demonstrates the importance for pharmacists to adjust to these new operations. More than ever, these healthcare professionals need support.
"Digital is health"
All of these changes are forcing healthcare players to constantly adapt. Since 2007, Kozea group has developed significant expertise in the development of digital healthcare solutions, positioning it as a real digital facilitator for pharmacists. To do this, the group has developed four digital structures with a view to seamlessly and efficiently integrating digital into the processes of this sector.
Pharminfo.fr
Set up for 10 years, this platform brings together websites intended to improve the relationship between dispensing pharmacists and their patients. This platform facilitates the sending of prescriptions, making online appointments, managing Click and Collect and online sales. The digital platform is now used by no less than 2,300 French pharmacies.
Back Office Services
This is a set of services dedicated to the management of third-party payment, governed around three distinct offers:
– Outsourcing of tasks relating to the processing of third-party payment rejections,
– Training of health professionals in the proper management of said third party payment,
– Internal management via a digital tool allowing professionals to be completely autonomous.
The primary ambition of Back Office Services is to reduce the time devoted to the management of third-party payment for pharmacists, and therefore allow them to concentrate on their main activities.
Kozea media
The Kozea group communication agency advises and supports healthcare players in optimizing their communication and online visibility. In response to their needs and while respecting the constraints of the health sector, the agency takes charge of the management of pharmacists' communication on social networks (Facebook and Instagram) with dedicated Community Managers. The management of advertising spaces, visual creation (graphic charter, logo, posters, etc.), and content writing are also handled by Kozea media.
Promomaker
This innovative tool tends to manage point-of-sale advertising (POS) more easily and intuitively for groups as well as individual pharmacies. It is possible to create promotional posters and distribute communication campaigns automatically.
The pharmacist must satisfy online patient requests for follow-up and care. Digital is no longer a gadget, but a crucial player allowing interaction between the hospital, the patient's life, his medical follow-up and the pharmacist.
SaaS solutions, the answer to the challenges of tomorrow
In addition to its digital expertise, Kozea group publishes open source software, based on different technologies and increasingly exploring the fields of artificial intelligence and machine learning. All the SaaS solutions developed by the group respond to interoperability issues: the various tools put in place overlap to offer pharmacists total digital independence. Recognized very quickly in 2009 by the W3C, the benchmark standardization body, some of the solutions published by Kozea group are used by big names such as Harvard University or the British government.
But for Kozea group, there is no question of betting its added value on its software performance alone. Support for health actors is also based on human strength and proximity. The group thus takes charge of communication actions on social networks by Community Managers, the management of tasks related to third-party payment by expert managers or the stimulation of online sales by qualified webmasters.
With a view to perpetual improvement, Kozea group is constantly refining its offer to stay in tune with the evolving needs of healthcare players. By helping, supporting and advising pharmacists, Kozea group allows them to refocus on their core business with peace of mind.
.