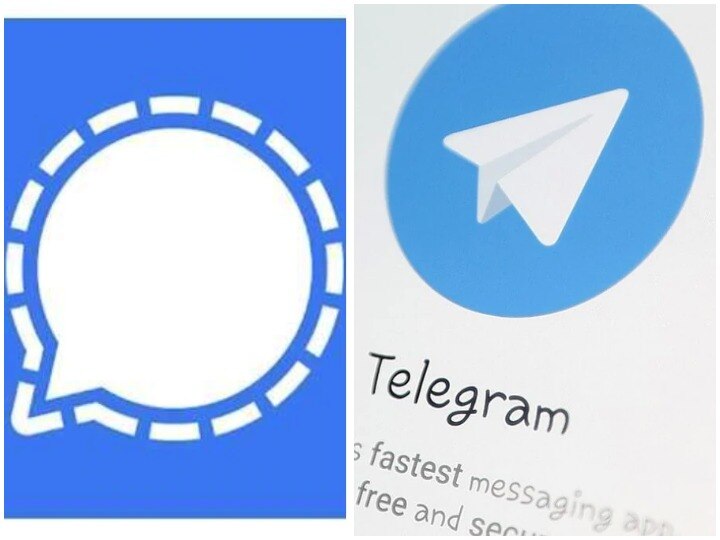 There has been a lot of controversy over the announcement of WhatsApp's new privacy policy. However, on behalf of the company, it has also been clarified. But still the users are not able to believe this app. This is the reason that ever since the new privacy policy has been announced by WhatsApp, there has been an increase in the number of users of similar apps like Signal and Telegram. Let us tell you how many users of signal and telegram have increased since this announcement.
Signal App increased
According to the data, 246,000 users worldwide have downloaded the Signal app since WhatsApp's new privacy policy. So far, 8.8 million people have downloaded it. Most of the users who download are from India, where this app has been downloaded from 12 thousand to 27 lakh times. At the same time, 7400 to 191000 downloads in UK and 63 thousand to 11 lakh people have downloaded it in US. Let me tell you that Tesla CEO Elon Musk was also advised to download the Signal app, after which its users grew rapidly.
Number of Telegram users increased
At the same time, more than 25 to 30 million people worldwide have downloaded Telegram. Telegram has got more popularity than the Signal app. In the UK alone, the number of downloads has increased from 47,000 to 110,000 in just two weeks. In the last 72 hours, more than 25 million people have downloaded Telegram. Its monthly active users have crossed 500 million. Meanwhile, the global download of WhatsApp has come down from 11.3 million to 92 million.
read this also
People searching for WhatsApp option, Telegram users increased by 25 million in 72 hours
If you are also going to use Signal App instead of WhatsApp, then know its special features
.