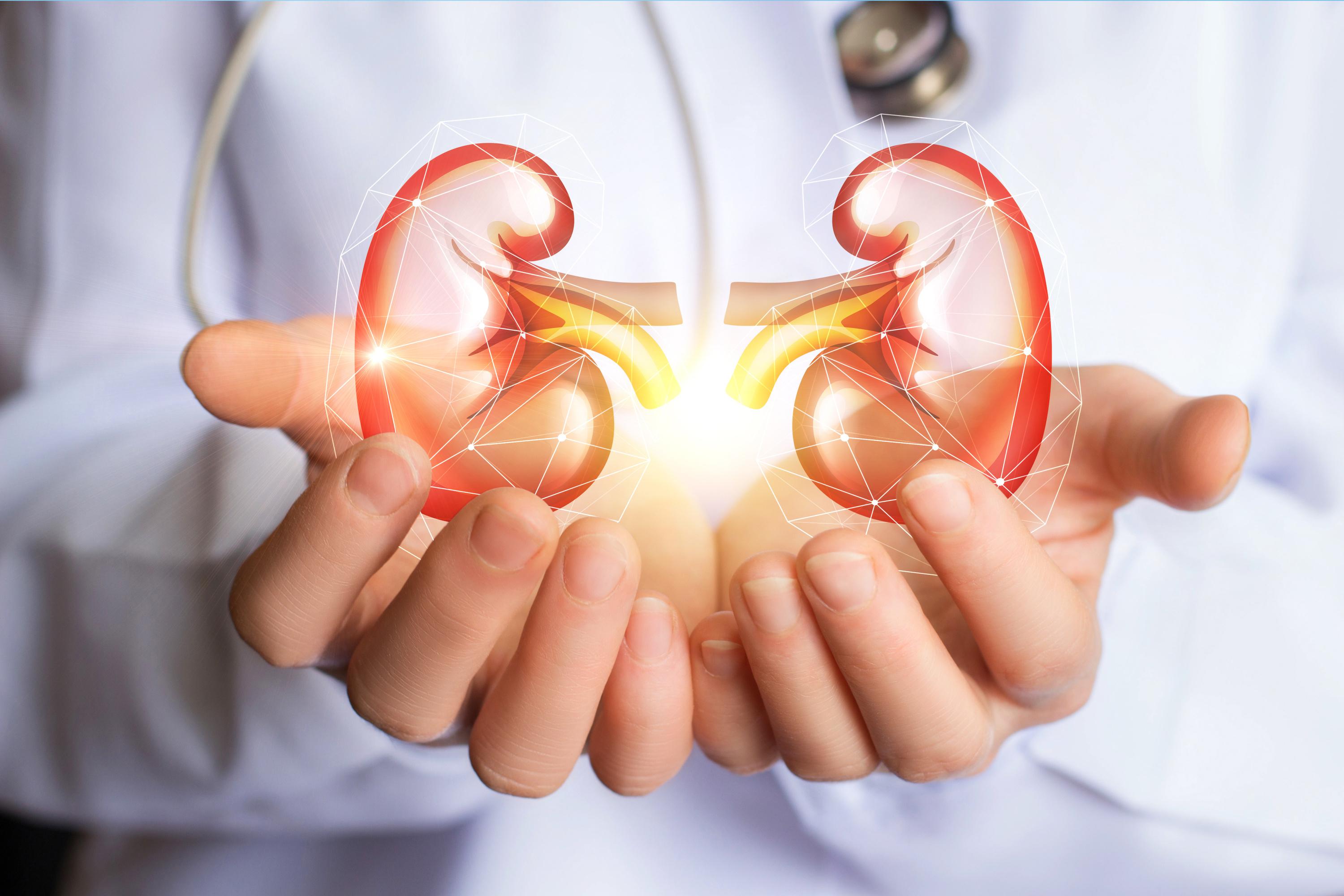 Kidney transplantation is often indicated to treat people with chronic disease. However, receiving the organ from a loved one would reduce the risk of rejection.
"She gave me life a second time". Like 500 French people last year, Christophe Peterson benefited from a kidney donation from a relative, a possibility still considered, wrongly, as a last resort. It was his wife Marie-Hélène, 52 like him, who immediately volunteered when his doctor asked him, after five months of dialysis, if he had in his entourage "a living donor". Renal failure due to a genetic disease, such a transplant presented for him "the most favorable outcome". After a battery of medical examinations, the answer came: "NWe weren't incompatible and that's what mattered"says Marie-Hélène Peterson. Two years after this transplant, her husband has returned to a normal life. For her part, the fifty-year-old is "the same as before".
Since the end of September, the Biomedicine Agency has relaunched a campaign to promote kidney donation between relatives, which is still, to this day, considered " a last resort solutionby reluctant doctors, but also by relatives and patients who only consider it late. However, for patients with end-stage chronic renal failure – more than 90,000 patients in France – the benefit of such a transplant no longer needs to be proven.
" READ ALSO – Opportunities for living organ donation are increasing
Performed for the first time in 1952, this operation opened up new perspectives for patients who had been condemned until now. "This is the treatment that gives them the best results."Said Michel Tsimaratos, Deputy Director General of the Biomedicine Agency, on Monday. The grafts taken from living donors are indeed "better quality»: ten years after the transplant, their survival is 76.3%, compared to 61.4% for grafts from deceased donors. Another advantage: the programming of such a transplant, which is not carried out in an emergency, offers more serenity to the recipient.
An "extended" life expectancy
The risk of rejection is also less than with an anonymous donor. And the life expectancy for the donor is extended, while that of the donor is unchanged. "To donate a kidney during your lifetime, you must be able to justify family or friendly closeness and the desire to perform this gesture.Which is of course not insignificant, explained Michel Tsimaratos.
Extensive blood tests are done to check if the donor's blood and tissues are compatible with those of the transplant candidate. This was the case of Cyril Savin, 48, who donated a kidney to his little sister Élodie Contentin, 40, in January 2019.Other family members weren't compatible, I was", he said. For his sister, who lost the use of a kidney after the delivery of her twin daughters, he did not hesitate much but consulted a doctor to whom he was able to ask his "many questions". "II wanted to know what it was going to bring him and how I was going to live afterwards. There was a little stress", he admits.
" READ ALSO – How to "resurrect" organs
"I live exactly as before!jokes Christelle Legoupil, 45, who donated a kidney to her 25-year-old sister, Léa Riera. "I didn't think for a second before making this decision.", she says. But she had to reassure her husband and three children who had "fear" for her. She does not regret anything. "You should still know that the protocol is long, with a whole bunch of examsshe insists. We even go through the "court" box to prove that it is a freely consented choice".
As of November 1, 9,890 patients were on the active waiting list for a kidney transplant. In 2021, there were 3,252 transplants, including 502 from a living donation. The new bioethics law of August 2021 increased the number of pairs for cross-donation of organs removed from living persons, in order to increase the possibilities of matching between donors and recipients.
.