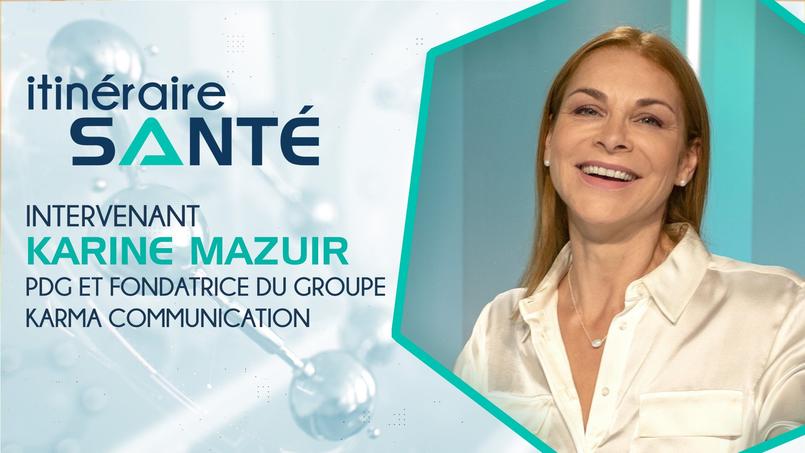 Continuous access to information today forces healthcare professionals to redefine their communication. The Karma Santé agency has made this profound change a lever for success. The agency offers support to gain preference, recognition and differentiation.
Continuous access to information today forces medical companies to adopt a communicative approach. More informed, more informed, the patient is no less confronted with a myriad of messages and possibilities. In addition, there is an increasingly crowded media and digital universe. The Karma Santé agency has made this profound change a lever for success for healthcare professionals. The agency supports them in their online and offline communication strategies to gain preference, recognition and differentiation.
The karma communication group: health within everyone's reach
Founded by Karine Mazuir fifteen years ago, the Karma Santé agency is an entity of the Karma Communication group. Aware of the challenge for medical companies to communicate on their market with relevance and creativity, while respecting regulatory aspects, Karine Mazuir's ambition is to offer adapted solutions to reach a wide and qualified target.
The group is made up of three agencies:
– Karma Com ': tailor-made solutions for global 360 ° communication,
– Karma Santé Beauté: the agency specializing in aesthetic medicine,
– Karma Santé: comprehensive communication and digital support for healthcare professionals.
Two model casting agencies dedicated to the health sector complete the group's expertise:
– Model Aesthetics: recruitment of patients for a demonstration of aesthetic medicine procedures,
– Medical Casting Agency: recruitment of models to present medical devices.
From product communication to medical environmental communication, Karma Santé offers its customers a 360 ° spectrum of actions, with its ever-increasing digital expertise at its heart.
The Karma Santé agency or the promotion of demanding know-how
Communicating on health topics is particularly complex. You have to know how to deliver your in-depth knowledge of the trade while adapting your language to each specialty and each audience. The agency's mission is to deliver relevant messages that have meaning and are adapted to the requirements of professionals in the sector.
In the midst of a period when health is at the heart of our concerns, marketing and the customer experience are reinventing themselves. Omnichannel, hyper-personalization of advertising and data marketing prove that the trend is for renewal. Karma Santé delivers the keys to deploying more responsive, more agile, more collaborative communication.
The integration of multidisciplinary and medical skills makes it possible to respond to the most complex issues. The services are multiple, flexible and rely on four main areas of expertise:
– Design: operational consulting, website and application development and E-ADV,
– Create: graphic design, production of films and 2D and 3D animation, photo shoot and medical writing,
– Deploy: medical events, digital events, medical referencing, digital marketing and social media,
– Collaborate: digital influence, press and digital relations, training, targeted communication for doctors and medical casting.
Karma Santé covers constantly evolving sectors: cardiology, dermatology, infectiology, rheumatology, diabetes or aesthetic medicine, and collaborates with the entire medical profession.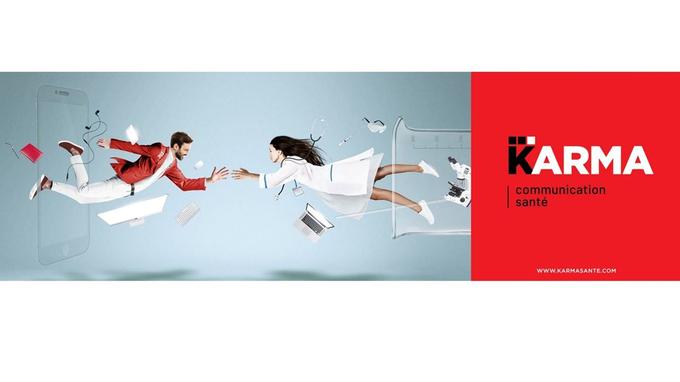 Karma Santé: the expert communication agency for the medical sector
Corporate ethics for the benefit of health communication
The agency's strategic and creative involvement is in line with a sustained commitment to its clients. In a desire for flexibility and responsiveness, Karma Santé responds to a wide spectrum of issues by limiting the contacts. Its operation on a human scale allows professionals to gain confidence and serenity with a constant quality of innovation. Online event formats or VR films are offered to better understand certain symptoms and pathologies of the patient.
Faced with market developments, the Karma Santé agency takes the time to understand the requirements of its customers. The team is aware that each project is unique and requires tailor-made strategic advice. Committed to a responsible CSR approach, Karma Santé integrates social, environmental and economic concerns into its activities. In this sense, the agency makes it a point of honor to scrupulously follow the legal framework as well as the confidentiality charter. The vision cultivated and enriched over the years by the agency allows it a legitimate position in its market.
An agency in line with the challenges of healthcare professionals
By means of a communication that is more creative than incentive, the agency knows how to surround itself. Relationships with key opinion leaders (KOLs) from the medical world generate opportunities for inclusion with richer multimedia content. Karma Santé adapts to the growth of the market by opening international branches.
The agency is refining its leadership position by capitalizing on the Asian market. In this sense, an antenna has been developed in Singapore. Creative, legitimate and ambitious, Karma Santé is constantly expanding its team of employees to build relevant bridges between communication, digital and health.
.