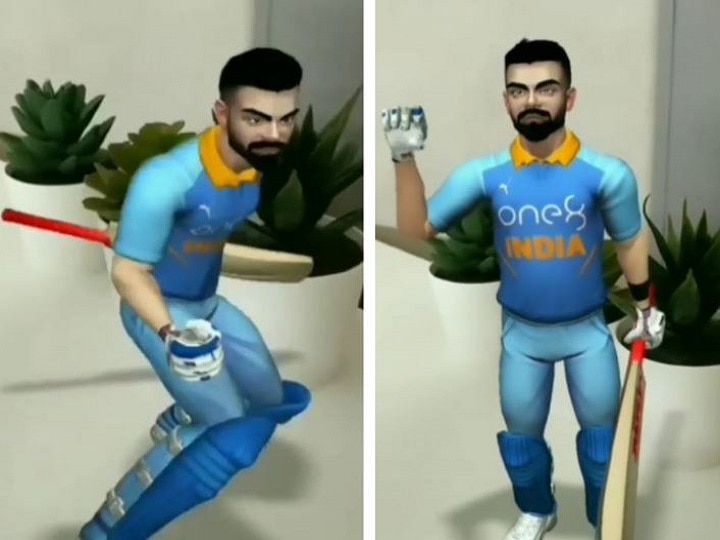 Instagram has given a gift to the fans of Virat Kohli before the series starts against Australia. Team India's captain Virat Kohli has AR effects available on Instagram and Facebook. The company has decided to name Virat Kohli's AR effect as 'Bat Talk for India'.
On Instagram, the AR effect is present on Virat Kohli's profile. At the same time, to use Virat Kohli's AR effect on Facebook, you have to go to his page. Let me tell you that 'Bat Talk for India' is such an AR filter through which fans can remember Virat Kohli's celebrations.
Virat Kohli scored a magnificent century on the tour of Australia two years ago. Fans will also get an opportunity to recollect those moments through the AR effect.
">
Talking about Team India, he has to play three ODIs, three Twenty-Twenty and four Test matches on the Australian tour. However, Virat Kohli will return to India only after playing the first Test from this two-month long tour.
How to use filters
To use the AR effect filter on Instagram, you have to go to the profile of Virat Kohli. Once there, you will get the option of 'Bat Talks for India'. By clicking this option, it will be saved in your Instagram. You can use this filter after opening the camera option by visiting your homepage.
Similarly, this filter is available on Virat Kohli's Facebook page. Fans can use this effect through a post and by opening the camera on Facebook.
Coach Langer's warning to Australian players, if such action will be very bad
IND Vs AUS: Rohit Sharma can be part of Test series, BCCI is going to take this step
.