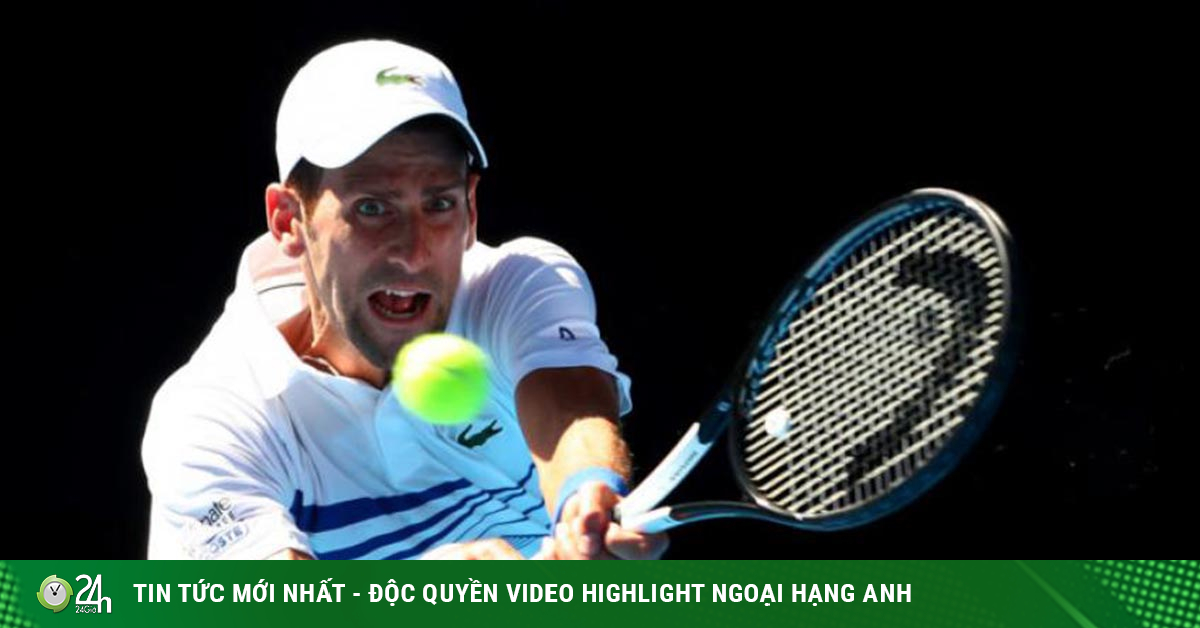 Friday, January 29, 2021 00:04 AM (GMT + 7)
(Tennis news) According to assessment at this time, besides Nadal, which players can make Djokovic fail at the Australian Open?
The Australian Open will take place on February 8 and the tournament schedule is helping Novak Djokovic to break the record. The Serbian not only has dominated this tournament for more than a decade (winning the last 8/13 championships), he is also leading the ATP rankings and about to break the record of 310 weeks leading the ranking of Roger Federer.
Djokovic won the Australian Open in the last 8/13 times
According to former tennis player Justin Henin, Djokovic will be more motivated to fight at the Australian Open this year than at any time. "Novak is obviously the number one champion candidate but he definitely won't be gentle with his opponent in this tournament. He is at the top of the chart, but two Grand Slam failures at the end of last year will give Novak even more motivation, "commented Henin.
Judging by the opponents that can overthrow Djokovic in Melbourne, Henin said that apart from Rafael Nadal and Dominic Thiem, there is another potential name. "We can always count on Nadal and Thiem to surprise Djokovic, they are both Grand Slam champions and both have experience with Nole. I think Daniil Medvedev has a door, I quite like his style, "Henin said.
"In addition we also need to consider the objective factor, everything is affected by the pandemic and the players cannot guarantee 100% stamina when playing. Both Djokovic or Nadal can be defeated early, although I think with a long game the advantage will still be in their favor.
As expected, March 8, 2021 will be the day Novak Djokovic officially broke the record of 310 weeks at the top of Roger Federer's ATP chart. Djokovic is in the 305th week and the gap between him and Nadal (209 weeks) is so great that even Nadal winning the Australian Open and winning every match in the ATP Cup will not be shortened.
Source: http: //danviet.vn/ngoai-nadal-con-2-sao-co-the-lat-do-nha-vua-djokovic-o-australian-open-5020212 …Source: http://danviet.vn/ngoai-nadal-con-2-sao-co-the-lat-do-nha-vua-djokovic-o-australian-open-502021291026562.htm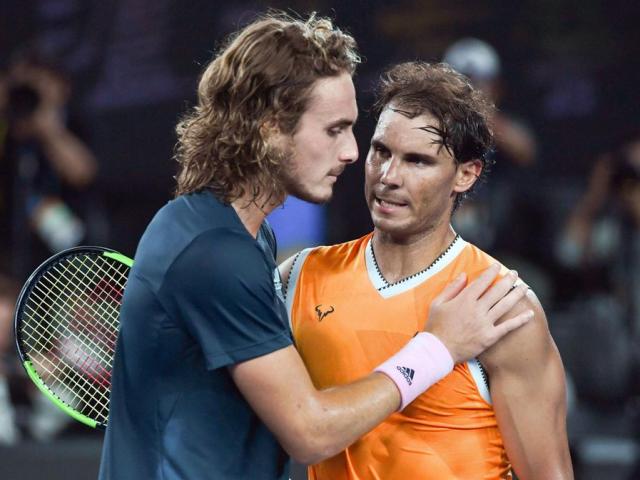 (Sports news, Tennis news) The ambition to claim the 14th king at Roland Garros and surpass Roger Federer to become the top player …
.