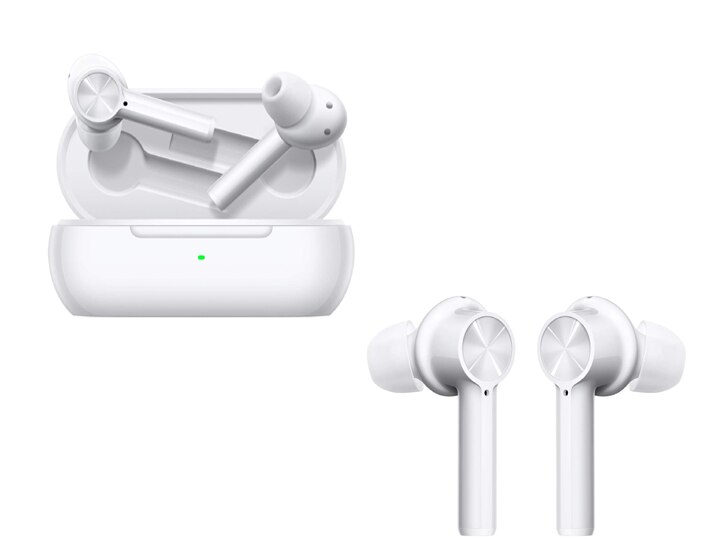 For music lovers, OnePlus has introduced Buds Z. Apart from the company's official website, it can be purchased from e-commerce website Amazon India. It has been priced at Rs 2,999, although at this time many options will be seen in the market at this time, but let's know what Buds Z really is worth.
Stylish design
OnePlus Buds Z is quite stylish in terms of design. There is a charging case with oval design, which customers will like. Both these earbuds weigh only 4.35 grams, while the charging case weighs 40 grams. The special thing is that earbuds come with IP55 rating, that is, you can use them while exercising. Apart from this, they are also protected from dust and sweat. They fit easily in your ears, you can do them for a long time.
Sound and Battery Life
OnePlu Buds Z has 10mm audio drivers, their sound quality is quite good, bass and beats are much better. The voice is very clear even during calling, and you can talk without any interruption. Each earbud has a 40 mAh battery and a 450 mAh battery is provided in the charging case. On a single charge, you get up to 5 hours of battery life, while with the charging case it has a total battery life of up to 20 hours. Apart from this, it also has fast charging support, which gives you up to 3 hours on a 10-minute charge. Provides music playback.
These are also features
For connectivity, OnePlus Buds Z has Bluetooth 5.0 connectivity and can easily connect to any smartphone. USB Type C connectivity has been given to charge it. Its charging case can be charged through a wired charging cable. OnePlus Buds Z proves to be superb TWS earbuds in terms of design and sound.
They compete with
OnePlus Buds Z will compete directly with Real Buds Air. Their price is 3,999. There is a 12mm driver in each bud. The company claims that they get 17 hours of battery life. In this, the facility of noise cancellation is available. Apart from this, touch sensors have been given in them. Among them, IPX4 has also been rated for water resistant. Buds Z will also compete with Mi True Wireless earbuds 2. Their price is Rs 2,999. Among these, a large composite dynamic coil with 14.2 mm drivers has been given. It has a 30mAh battery. At the same time, a separate 250mAh battery is available in its casing. Together, these two can provide up to 14 hours of backup and 4 hours of music playback.
read this also
Amazon GTS 2 smartwatch launched, know what are the other options of smartwatch in the market
From Oppo to Xiaomi launched its special smart device, know the price and features
.