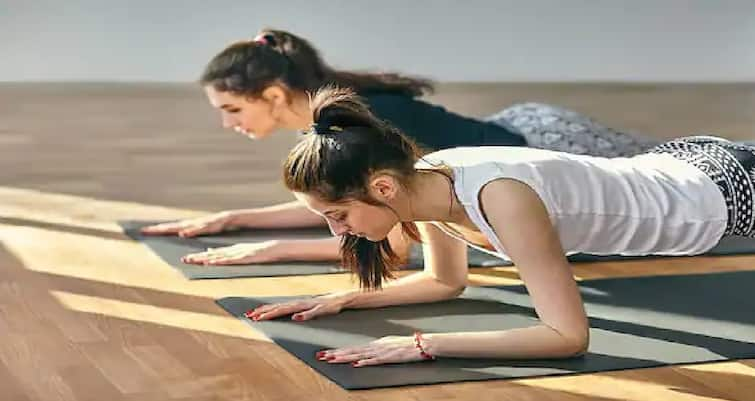 During the Corona period, many people have become unfit while staying at home in lockdown. Now the lockdown has opened in the country, but in many places, permission has not been given to open the gym. In such a situation, if you also want to workout at home, then we are suggesting you some fitness apps, with the help of which you can make yourself fit again by doing good workouts in less time. Let us know which are these five fitness apps.
5 Minute Yoga
If you want to do easy workouts to stay fit then the app is a good option for you. All its sessions are not only easy but also effective. It also has a time setting feature, through which you can end your workout according to the time. Each session also takes less than five minutes.
Asana Rebel
The company that made this app claims that if someone wants to be lean, then this app is best for him. It is specially designed to burn fat. Its workouts make your body flexible. Also enhance immunity. There are more than 100 workout videos in this app, which you can watch according to your need.
Daily Yoga
Easy yoga postures are given in this app. The videos mentioned in this have been made by a professional yoga coach. In this, you can set the time, yoga style according to you. Its special thing is that you can also connect with other people using this app.
7 Minutes Workout
This app fits Google Support, which tells new workouts. This app provides very fast workouts so that they can be completed in seven minutes. Its seven minute workout is based on high intensity circuit training, which improves your fitness. It is equipped with voice guidance sport.
Yoga Down Dog
Many pre-recorded videos are available in this app. There are 60 thousand workouts available in this, which you can customize according to your need. It has six yoga teachers. Also, you can choose the voice option in it.
read this also
Before buying a Smartwatch, know these important things, otherwise there may be loss
What is the meaning of 1 to 5 star rating in AC? Which star's AC should be taken as a user, understand the math
.